UK Supreme Court hands employee-inventor a dramatic £2 million victory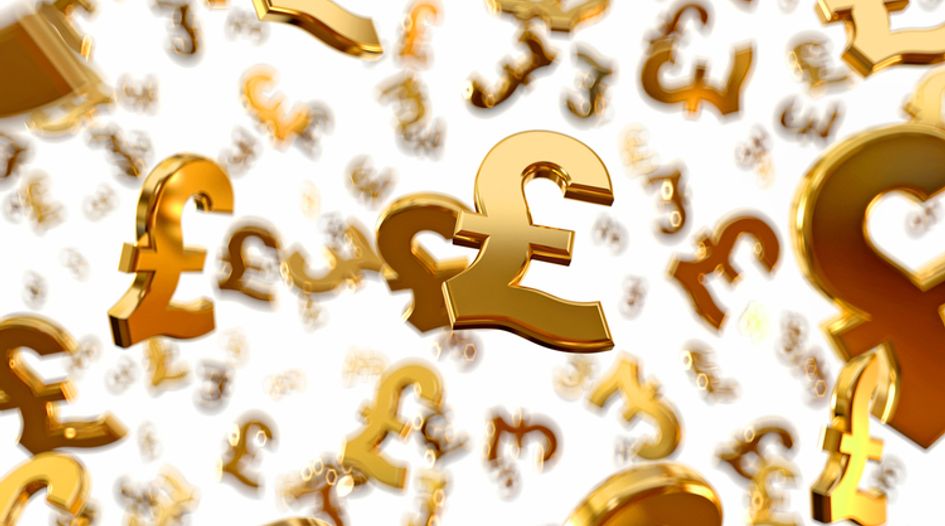 The UK Supreme Court's recent dramatic intervention in Brexit may have generated headlines around the world, but within the IP field it has also been gaining quite a reputation as a disruptive force for change. This week, of course, the court has been hearing the appeals in the Unwired Planet and Conversant cases, while in recent judgments it has upended longstanding assumptions in several fields of patent law.
Now, in an explosive decision, it has shaken up the normally placid field of employee inventor compensation – a set of seldom-invoked provisions of the UK Patents Act that govern the circumstances in which a person employed to invent can received additional remuneration from their employer for an exceptionally successful patent.
For years, this field has suffered from sparse case law and therefore a lack of authoritative precedents. The hurdles to gaining additional compensation were widely thought to be so high as to discourage all but the most aggrieved inventors from applying - and even then most were settled before coming to judgment, let alone reaching the UK's highest court.
That the latest decision - in Shanks v Unilever & Ors - made it this far is largely due to the remarkable tenacity of Professor Shanks, who first brought the claim more than 20 years ago and maintained it despite successive losses at the Patent Office, the High Court and the Court of Appeal. His persistence was finally rewarded on 23rd October when, in defiance of expectations, the Supreme Court overturned all these decisions to rule that the professor was entitled to an additional compensation of £2 million from his former employer, Unilever, representing his fair share of the profit from a patent which unexpectedly generated a whole new revenue stream for the company.
Under UK law, the normal position is that when an employee is employed to invent as part of their job, as was the case for Professor Shanks, any inventions that arise from the employment period will become the property of the employer. However, where these inventions are of "outstanding benefit", section 40(1)(b) of the UK Patents Act 1977 entitles the inventor to make an application for additional compensation. This and subsequent provisions go on to specify the rules and procedures for awarding additional sums, including the requirement to take into account the effect (if any) of the size and nature of the employer's business on any compensation owed.
Despite the licensing revenues from the patent being valued at around £24 million, Unilever had successfully argued all the way up to the Court of Appeal that Professor Shanks' invention had not been of "outstanding benefit" to the company, as while the profits obtained had been substantial, they were nonetheless very small compared to the enormous revenues of the Unilever group as a whole.
Shanks' counsel had counter-argued that this amounted to an argument that some companies are simply "too big to pay" under section 40(1)(b), which would mean that the employees of sufficiently large businesses were effectively excluded from compensation. Although the Court of Appeal considered this a somewhat unfair representation of Unilever's case, its decision to side with Unilever was reached "with some reluctance", as size had clearly been a decisive factor and the outcome could have been different if Professor Shanks' employer had been a smaller enterprise.
The most important issue for the Supreme Court, therefore, was how to interpret the act's requirement that a benefit should be "outstanding", in light of the size and nature of the employer's organisation. Surprising many observers, it took a drastically different interpretation of this provision to the Court of Appeal. In a unanimous judgment, the justices held that (at least in this case) the correct metric was not to compare the revenue obtained from Professor Shanks' patent with Unilever's revenue as a whole, but rather to compare the revenue from this particular patent with other patents produced by Unilever's research division.
Crucially, Unilever was not usually in the business of licensing patents – its research division was primarily concerned with generating and patenting inventions that could be exploited by the Unilever group. The licensing of Professor Shanks' patents had been somewhat opportunistic, as Unilever had no plans to commercialise the technology itself but was approached by third parties eager to license it.
Unilever was thus able to monetise the Shanks patent at a minimum of risk and investment, providing an independent and identifiable revenue stream which effectively amounted to a windfall profit at a high rate of return. By contrast, for a "normal" patent produced by Unilever's research division, only a portion of the revenue from product sales that made up the vast majority of Unilever's income could fairly be attributed to patent protection – with the rest being accounted for by factors such as price, quality and marketing.
It followed from this conclusion that the judge at the High Court had made a fundamental error of principle, as the comparison between patent licensing revenue and product sales was simply not comparing like with like. By the standards of a typical patent produced by Professor Shanks' immediate employers in Unilever's research division, his invention had indeed been exceptional – and it was this comparison which was the relevant metric for the purposes of section 40(1)(b). Accordingly, Professor Shanks was entitled to an additional £2 million, representing 5% of the pre-tax revenue (with some adjustments) from the licensing fees.
Shanks v Unilever looks set to be a landmark ruling in this area of patent law. While its facts were somewhat unusual and very favourable to the employee, the fact that Professor Shanks ultimately won what many had considered to be a hopeless case means that we are now likely to see more disgruntled inventors bringing claims for additional compensation under section 40(1)(b). While much will depend on how this dramatic new precedent is interpreted and applied by the lower courts, it seems likely that the formerly sleepy field of employee inventor compensation is likely to become an increasingly lively and active area of UK patent law.
Bethan Hopewell is a partner and William Hillson is an associate at Powell Gilbert.