Uber and Cruise band together for launch of new auto IP group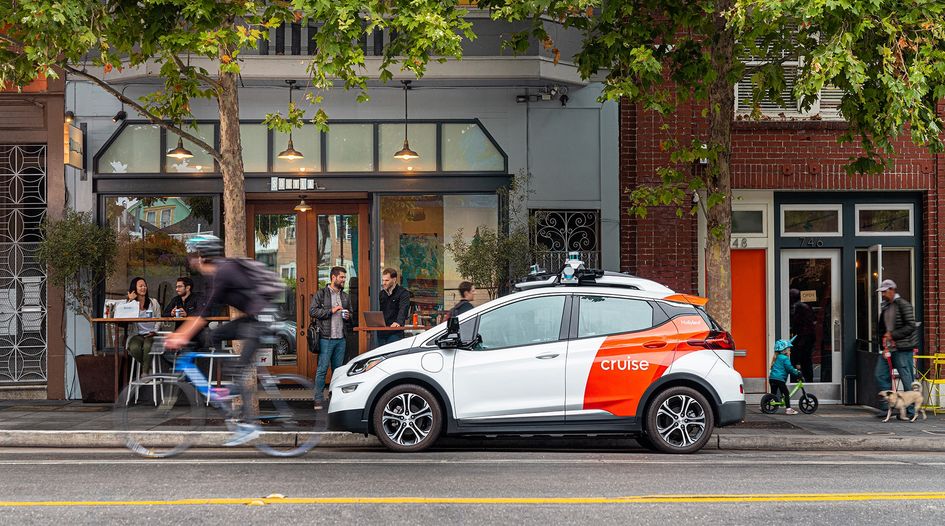 The Auto Transportation Alliance has been formed to enable executives from companies involved in vehicle manufacturing, self-driving tech, ride-sharing, rail, trucking, freight and aerospace to collaborate and communicate on IP issues
Uber's Kurt Brasch and Cruise's Olivia Tsai are aiming to give the transportation industry a defensive-minded IP alliance to call its own.
They have learned from past roles in high-tech companies that various industry groups created to address patent assertion threats helped to clear up misunderstandings and make friends out of enemies among operating companies.
Seeking to bring together executives of transportation companies around the world to communicate and collaborate on IP issues, Brasch and Tsai will officially launch the Allied Transportation Association at the 16 September Licence On Transfer Network Bridge event in San Francisco.
Uber and Cruise will be the association's founding members, and Brasch and Tsai are looking to attract six to 10 others by year's end, with a snowball effect applying from there. The association wants not just automotive manufacturers as members, but also ride-share companies and rail, trucking, freight and airline players. The first company to announce it is considering coming on board is Zoox, a ride-hailing company that uses a fleet of self-driving vehicles.
"Zoox is excited to see the formation of the ATA, as there really is no other place for those in the autonomous vehicle space to discuss issues of intellectual property unique to the industry," says Vincent Mamo, senior counsel for IP and technology at Zoox.
The association is the brainchild of Brasch, director of patent transactions at Uber. He imagined the association long ago when he was involved in Allied Security Trust, a non-profit cooperative that mitigates patent risks and facilitates defensive patent acquisitions for global technology companies.
Brasch began questioning why automotive players were participating very little in IP3, AST's annual fixed-price fixed-term patent buying programme.
"Basically, the auto space tended to handle IP very myopically. They were on their own. They did not communicate a lot," he states.
Brasch says he recognises that dynamic from the early days of the smartphone patent wars, when he worked at Motorola and Google.  
"A lot of it, I felt, was because these entities did not communicate," he explains.
Tech companies eventually saw it was more effective to form IP-focused industry organisations (like LOT) where they could collaborate. These groups didn't head off all IP conflict, but have helped avoid issues arising from companies' previous lack of communication.
Allied Transportation Association is meant to bring the same benefits to the automotive and mobility industry, and will be the first IP policy group to focus in those areas. New technology is flooding the transportation industry, Brasch says.
"Think of autonomous vehicles; think of 5G and what that will mean for auto," he explains. "It started to smell a lot to me like the smartphone situation."
Increasing use of technology in the transportation industries could attract a resurgence of NPE litigation, he says. The subset of assertion entities that use abusive litigation tactics might then harm smaller mobility companies that are innovating in the space – like autonomous vehicle companies. As soon as they begin earning money, they could become litigation targets, Brasch notes. But even the large vehicle manufacturers benefit from a collaborative organisation like Allied Transportation Association, he adds.
Tsai is assistant general counsel for IP at Cruise, an autonomous vehicle company that is majority owned by General Motors and is backed by investors including Honda, Microsoft and Walmart. She believes Cruise will benefit from brushing up against IP lawyers from both traditional automotive companies and emerging mobility technology companies.
"We have a self-driving car, so it is very important to us to work with auto companies, because they are the experts in the cars themselves: the hardware and building cars, manufacturing them," she says. "The point is to get people together from different industries to meet each other."
She notes that Allied Transportation Association from the very beginning was focused on complying with antitrust laws. The association tapped lawyers at Norton Rose Fulbright to help.
One priority for the association is to ensure the US Patent and Trademark Office examines patent applications in the transportation industry in the right way. A group of members might send people to visit the agency to offer technical talks for patent examiners so they can better grasp emerging technologies like lidar or artificial intelligence, Tsai explains.
"We can work together to make sure that the right patents are granted to the right companies," she says.
The association will not get into defensive patent aggregation, Tsai confirms, as there are existing groups that fill that purpose.
But, Tsai adds, association members might be able to share their experiences with patent pools or marketplaces and advise others about where to go. They might even teach each other strategies for fighting NPE litigation, she states.
The group will organise two annual meetings that will look like roundtable discussions focusing on specific topics, rather than speeches or continuing legal education sessions.
Membership of the Allied Transportation Association will cost $20,000 per year. The money collected will fund the operations of the 501(c)6 non-profit organisation. Brasch, who plans to run the association alongside Tsai in its early years, notes that the membership fee is equivalent to one or two patent applications each year. That is well worth it to learn how to use analytics, IP strategies, defensive positions and more.
"You are learning from the best of the best," Brasch says. "The more we collaborate as an industry, the better off we are going to be."