If you're thinking of going it alone, here are some tips from those who have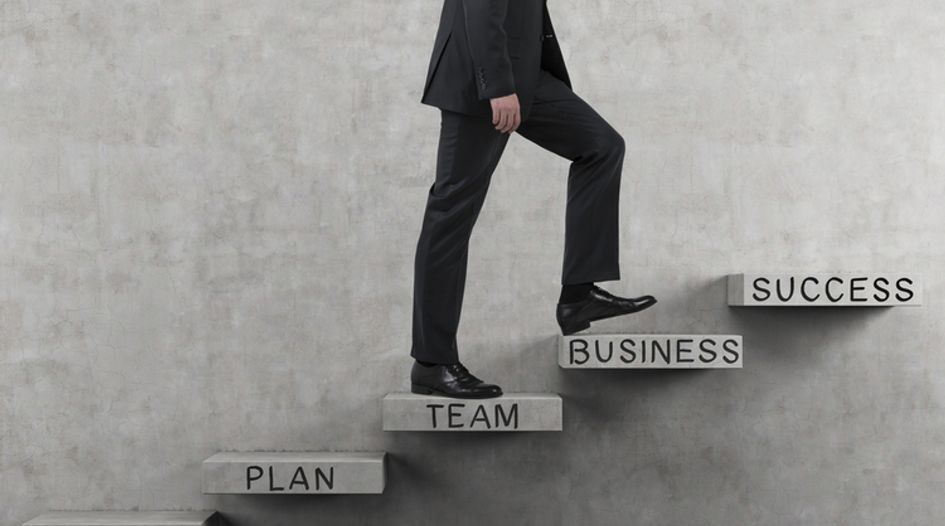 Some of those featured in this year's IAM's Strategy 300 Global Leaders share what they have learned from setting up their own firms and provide key pointers for anyone who wants to make the leap
This month, IAM will be publishing its inaugural IAM Strategy 300 Global Leaders guide, in which individuals identified as best-in-class IP strategists reflect on their professional journeys to date and offer insights and guidance into career development, practice management and patent industry trends. 
Among the topics covered, we asked our strategic elite for their top tips for striking out and setting up your own firm – what they have learned and what those considering doing the same need to know. Here is what they had to say.
1. Do different things, not the same thing differently
Intellectual property in the 21st century is about much more than securing patent rights or litigation. I wanted to be someone who creators and innovators could rely on whenever they were in need of business-oriented counselling and advice. For the newest IP entrepreneurs, I have two key suggestions:
First, ensure that your endeavour is more about doing different things than doing the same things differently.
Second, stay connected to the only real goal – advancing the client's interests.
Benny Spiewak, managing partner at SP Law
2. Do the maths: passion + diversity = vision
When it comes to entrepreneurship, the key is passion and vision – you need to love what you are doing while knowing where you are heading and why. Some of the most valuable lessons that I have learnt are to never forget that starting any new business requires great people and to make it a priority from the get-go to build a diverse team with interdisciplinary skill sets to benefit from different perspectives.
Giustino de Sanctis, CEO at Vectis
3. Pick your ideal family
Getting access to the best associates, agents and paralegals is always a challenge at a big firm. They are in high demand, so for many projects you need to make do with other staff. Starting your own firm enables you to hand-pick your team and provides complete access to these individuals. Conflicts are always a headache at a big firm and that was definitely a motivating factor for me. To someone considering launching a new firm, my advice would be to treat your team like family.
Greg Gardella, president of Gardella Grace PA
4. Adapt to evolving demands
Technology is changing, clients' needs are changing and our profession must change too – although it is not entirely clear how we should adapt. My main focus is to follow my clients' evolving needs over time and work closely with them. Like any entrepreneur, I strive to identify which services and platforms are most beneficial for clients. The coronavirus outbreak found workloads at my new firm ramping up. The crisis has highlighted the need for flexibility and innovation and has prompted me to be even more focused and sharp.
Einav Zilber, founder of Zilber IP Law, Patents, Management
5. Embrace your weaknesses as well as your strengths
By bringing together the experience gained by our partners at some of the largest Brazilian IP firms and the drive to think outside the box and work using innovative methods, we have striven for a balance between attention to detail, quality and fair pricing, in order to meet that market need. To anyone considering doing the same, find your strengths – that is your niche. Be prepared for your weaknesses and do not be afraid to follow your dreams.
Leonor Magalhães Galvão, partner at magellan IP
6. Take the positives from negatives
Through my experience leading various new businesses with partners across borders, I found that most people could not recognise and accept the value of new and innovative business ideas at first and would rather criticise them. However, I strongly believe that this negative reaction could indicate a high probability of success. It is extremely difficult to create an innovative business by anticipating the future from a unique perspective, especially in Japanese culture, which requires consensus from all participants; however, I would advise you that it is worth trying. It brings great value to the world.
Norishige Hayakawa, founder and CEO of Hagaminomori Design, Hagaminomori Corporation
7. Just go for it
My advice for others considering setting up their own firm is that there will never be a time that feels perfect or risk-free to leave the stability of your current practice in order to take a shot. At some point you just have to decide to go for it. The insight that I had that made me comfortable leaving a great place to start my own business was that, even if it was a complete failure, I would not be unemployable, so I might as well take the shot.
Paul J Skiermont, partner at Skiermont Derby LLP