The top 10 patent market developments of 2019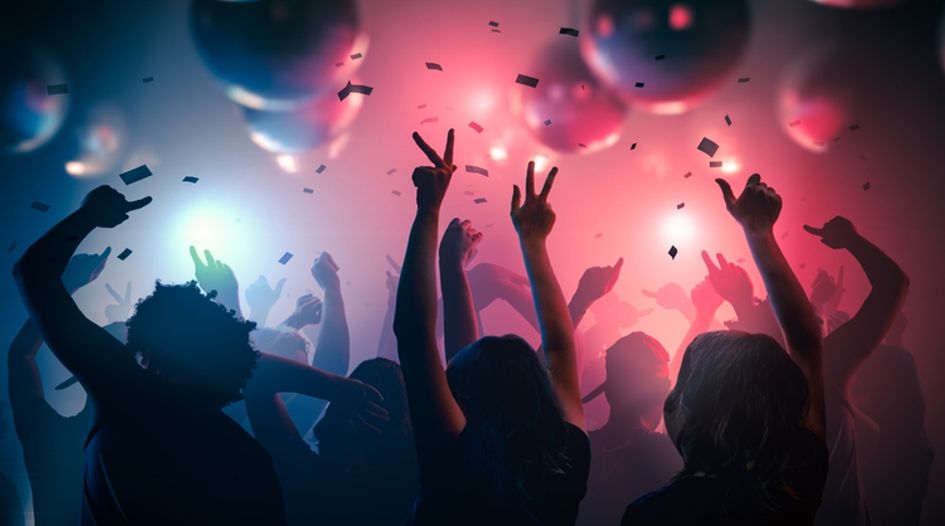 With the end of the year nearly upon us it's time for our annual ranking of what we believe were the biggest IP market stories of the last 12 months. These do not necessarily equate to the ones that got most reads on the IAM site (we'll reveal those numbers on Wednesday). Instead, it's what we regard as the ones that were most significant – either immediately or potentially.
As usual, there is a distinct US bias in the stories we identify. Though things are not what they were State-side, the American market remains by far the most important globally. Whether that continues, though, remains to be seen. In 2019, there were very clear signs of change in the air.
To add a little more interest, the stories are ranked according to their impact. Hopefully, they will generate plenty of disagreement – all feedback is welcome.
You can see last year's review here. Now, for 2019 …
1. Intel auction ends in Apple deal
For a few weeks over the summer it appeared that we were going to see the biggest patent auction since the Nortel sale in 2011. Intel's decision to put around 8,000 patents related to it smartphone modem business up for sale offered interested parties a rare opportunity to get their hands on a high-quality stockpile of wireless assets, including a valuable portfolio of 5G grants.
But the excitement proved short lived: Apple stepped in to do a deal for all of Intel's smartphone chip business. This was no huge surprise; the iPhone giant had been tagged as the likely buyer. With the deal having closed recently it's still not clear just what impact the portfolio is likely to have on Apple's IP strategy, although a statement on its SEP FRAND position suggests that the company will be doubling down on a familiar line.
To round the year off, just a couple of weeks ago, IAM broke the news that 400+ connected devices assets not taken by Apple as part of its purchase were to be auctioned off by Intel in 2020.
2. Qualcomm settles with Apple, gets hit by the FTC
Since the Federal Trade Commission and Apple filed lawsuits against Qualcomm within days of each other in early 2017 a considerable cloud has hung over the chipmaker's licensing business. In April, the fight with Apple took an unexpected, but decisive, turn when the companies announced that they had reached a settlement. This was after it became clear that the iPhone maker would struggle to get a 5G handset onto the market without Qualcomm's chips.
That prompted much celebrating in the Qualcomm camp and a big jump in the company's share price. The celebrations proved short-lived, though. In May Judge Lucy Koh, in the Northern District of California, announced her decision in the case brought by the FTC and handed the DC-based agency a resounding victory. The ruling was sharply critical of Qualcomm's licensing practices, including its controversial "no licence no chips policy".
With an appeal set to be heard by the Ninth Circuit early next year, Qualcomm has a chance to have the verdict overturned. Should it be upheld, though, the result could be devastating for its licensing business as currently constructed.
3. US scrutiny of Huawei intensifies
In a year when the US/China trade war intensified, Huawei continued to be at centre of the dispute. In May, the Chinese tech leader was placed on the US Department of Commerce's "Entity List" on the basis that it was "engaged in activities that are contrary to US national security or foreign policy interest".
That listing delivered a temporary reprieve but doubled down on Huawei's status as the Chinese company that remained most firmly in the Trump Administration's sights. While it came to terms with the impact of that decision, however, the Chinese business let it be known that it was actively looking to license its giant patent portfolio with the news that it had sent a $1 billion licensing demand to Verizon.
That highlighted how Huawei could seek a return on its global portfolio regardless of any US ban and prompted one US legislator, Senator Marco Rubio, to suggest that the company be blocked from asserting its IP rights. That was widely dismissed as unworkable but demonstrated the considerable shadow that Huawei continued to cast on Washington DC through much of 2019.
4. FRAND scrutiny increases worldwide
An issue that has been bubbling up for several years became a lot more prominent during 2019 as courts and regulators looked ever-more closely at SEP FRAND licensing issues. In the UK, the country's Supreme Court heard arguments in the Unwired Planet and Conversant cases which could see the availability of the so-called FRAND injunction and the ability of British judges to set worldwide FRAND rates finally confirmed. In other European countries, courts were also handing down decisions on the back of the Court of Justice of the European Union's 2015 Huawei v ZTE ruling. By and large these tended to favour SEP owners rather than licensees.
Over in the US, meanwhile, the CAFC handed down its greatly-anticipated judgment in the TCL v Ericsson appeal. Though the Swedish company won, the major questions the original decision raised were left unanswered. Much to the frustration of many. However, a joint policy statement issued by the USPTO, the DoJ's anti-trust department and the National Institute of Standards and Technology would certainly have been music to SEP owners' ears given its strong argument that injunctions should be available to them in cases where negotiations with potential licensees breakdown and subsequent litigation is successful.
But while SEP owners may have had cause for quiet celebration on the European and US fronts, things have begun to look a lot less rosy in China. Courts there are beginning to take up requests to set FRAND rates that on the face of it look very favourable to implementers rather than originators.
5. Nokia and Ericsson appoint new IP heads
The top IP roles at Ericsson and Nokia are two of the biggest corporate jobs in the industry. Both companies saw them change hands within months of each other in 2019.
At Ericsson, company veteran Christina Petersson was handed the top role after her predecessor Gustav Brismark unexpectedly departed in March. Since then, the Ericsson's IP team has notched up a number of highlights, including a resounding victory at the Federal Circuit in its SEP FRAND fight with TCL and a big deal with Xiaomi, following one struck with Oppo in February.
Then, in June, Nokia also saw change at the top with Maria Varsellona handing over the leadership of Nokia Technologies to Jenni Lukander. Like Petersson, Lukander is a company veteran who knows IP dealmaking and litigation inside out. As head of Nokia Technologies she has oversight of the company's $1 billion-plus licensing business and a prominent position from which to influence the SEP FRAND conversation worldwide.
6. Microsoft IP cuts jobs and gets a new boss
Microsoft's IP priorities continued to evolve during the course of this year, with the software giant confirming that it had made a round of job cuts, primarily in its licensing function. In total 24 members of staff headed for the exit as the IP group continued its move away from pure monetisation.
That news was then followed with the surprise announcement that the company's IP head, Erich Andersen, was also departing for a general counsel role with an as yet unnamed company. After five years in the top role Andersen had overseen a period of significant transformation in Microsoft's IP strategy as it developed to support the business's wider shift to focus more in areas like cloud technology and open source.
In the week before Christmas, Jennifer Yokoyama was named as Andersen's successor.
7. Avanci signs up VW brands
Avanci, the licensing platform set up to focus on the auto and the Internet of Things (IoT) sectors, signed up its first licensee, BMW, back in 2017. However, 2019 was arguably its breakthrough year. In April the platform announced that Porsche and Audi had become licensees and a little while later confirmed that a further group of brands in the Volkswagen group had also signed up. That was a considerable boost given that VW is the world's largest auto manufacturer. Towards the end of the year, Avanci also announced the Volvo had taken a licence, suggesting that the platform is starting to pick up considerable traction.
8. US NPE asserts patents in China, secures global Xiaomi deal
In the week before Christmas, the news broke that US NPE Advanced Codec Technologies had secured a global licensing deal from Xiaomi following its assertion of Chinese patents against the smartphone maker. The dispute came to an end before it got to court hearings and involved the payment of a seven-figure sum by Xiaomi. Potentially this is of major significance.
First off, it's a US NPE asserting in China against a big domestic company and getting a positive result. It happened despite a widespread assumption, shared among domestic players as well as foreign operators, that such an outcome would always be very unlikely - especially without a judge playing a direct role.
Given that it's not expensive to litigate in China, Xiaomi must have concluded it would lose the case, so decided to settle. That sends a very strong message about the Chinese courts and the remedies they can offer. And if an NPE can assert in China and secure this kind of deal, then surely others can as well.
In 2020, we are likely to find out whether this is a one-off or the start of something. If it is the latter, we may well have a gamechanger on our hands.
9. Deloitte makes major IP play
There was very big news in June when IAM revealed that Deloitte had acquired UK consultancy Clearview IP lock, stock and barrel. The deal involved Clearview founder Jon Calvert becoming a Deloitte partner and a team of over 20 other specialists becoming an integral part of the Big Four firm's IP advisory group. In short, this was a major move that confirmed IP's journey to the centre stage of corporate strategy is speeding up. Afterall, if Deloitte is significantly building its IP capability, then other major business consultancies and advisories are likely to be thinking very carefully about doing the same. With Aon's rapidly expanding involvement in the space, too - and also banks such as Houlihan Lokey and Hilco becoming active - it is clear that the idea of IP as a significant, value-creating asset inside businesses is gaining ground. Expect more of the same in 2020.
10. CAFC issues Arthrex decision
A year in patents always gives us a few standout decisions from the Court of Appeals for the Federal Circuit. Two big 101 rulings - in Athena Diagnostics and American Axle - prompted more calls for legislative action on patentable subject matter, with the latter decision allowing Judge Moore, in dissent, to refer to the US's current "validity goulash".
But it was another opinion from Moore, this time writing for the majority, which probably sent even greater shockwaves through the patent community. That came in Arthrex v Smith & Nephew in which the court ruled that the selection of PTAB judges violated the appointments clause of the US Constitution and then suggested a possible workaround with a slight tweak of the patent statute.
The decision seems to mean that any PTAB appeals to the CAFC that had raised a constitutional challenge under the appointments clause could be remanded back to the Board. For a PTAB that USPTO Director Iancu has admitted has a "perception problem", it wasn't a good look.