Top Chinese official stresses need for strong pharma patents amidst Covid-19 outbreak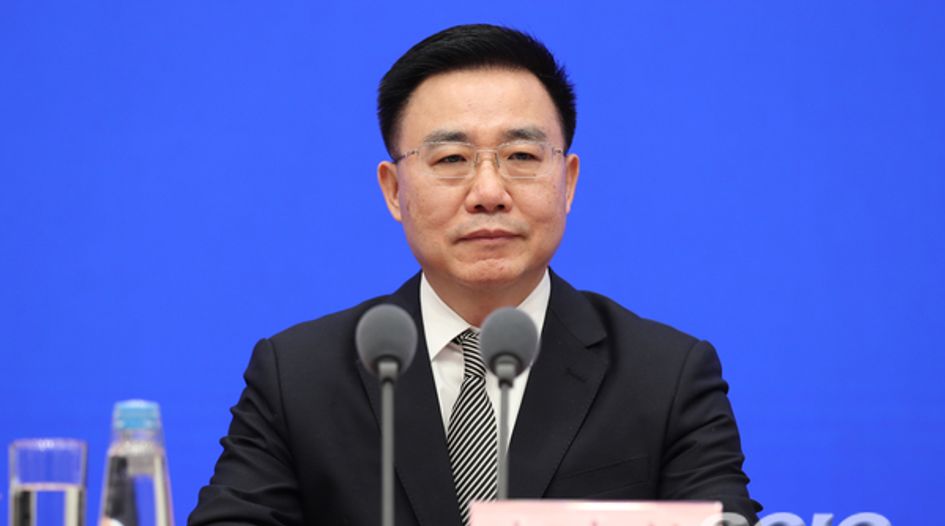 Yesterday, China's State Council Information Office held a press conference of top regulatory officials about the government's efforts to get the country back to work amidst the Covid-19 outbreak. One of those speaking was He Zhimin, the deputy director of China's National Intellectual Property Administration.
He was quickly asked by a reporter about the patent status of Gilead Sciences antiviral drug remdesivir, which has become the biggest IP-related storyline in the ongoing health crisis.
Remdesivir is considered promising as a potential treatment for the pneumonia caused by the novel coronavirus. At a separate Beijing press conference yesterday, WHO assistant director-general Bruce Aylward described it as the "only […] drug right now that we think may have real efficacy." Two clinical trials on human patients, speedily approved by Chinese authorities, are underway in Wuhan, the epicenter of the outbreak.
At the start of February, the Wuhan Institute of Virology made waves when it announced it had filed a patent application covering the use of remdesivir to inhibit Covid-19. Patent practitioners said that the application might struggle to show an inventive step with sufficient experimental data, and also pointed out that Gilead has its own Chinese patents and applications covering the compound and its use to treat past coronaviruses SARS and MERS.
Then two weeks ago, in a development that may have been even more worrying to Gilead (which has publicly downplayed the risk of IP battles over the treatment), a Suzhou-based biotech company called BrightGene announced that it had begun mass-producing the active pharmaceutical ingredient in remdesivir.
Gilead currently has three granted Chinese patents related to remdesivir, He confirmed, as well as five pending applications. The portfolio is directed to protecting the compound itself and similar compounds, as well as various methods of manufacturing and using the compound.
The CNIPA official went on to note that the large investments, long development cycle and high risks involved in new drug development mean that "strong IP protection is particularly needed" in this space.
He also, however, highlighted two relevant exceptions to patent protection under Chinese law. According to Article 69 of China's Patent Law, infringement does not occur if "any person uses the relevant patent specially for the purpose of scientific research and experimentation" or if "any person produces, uses, or imports patented drugs […] for the purpose of providing information required for administrative examination and approval".
Pharmaceutical companies, He continued, must not only comply with China's drug approval process but also "respect the legitimate interests of patentees". Any company that feels its patents are being infringed, He added, should pursue litigation or administrative enforcement.
The message is clear: China's government is not moving to shortchange pharmaceutical IP rights in the face of the Covid-19 crisis with compulsory licensing or similar measures. However, it is up to patent owners themselves to protect their patent rights through the normal legal channels. That sets up a difficult question for Gilead of whether to take action if it sees the Wuhan lab or Suzhou manufacturer as threatening its rights.