The biggest stories of 2018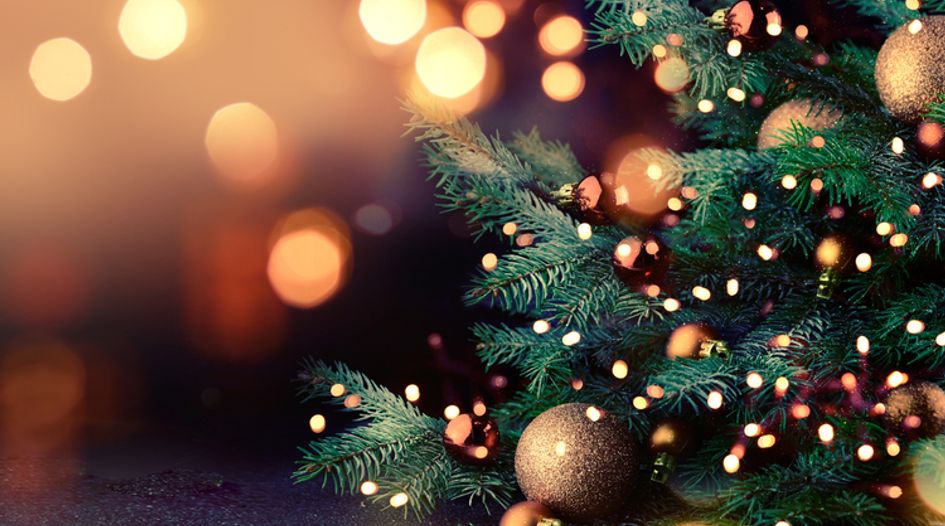 It's been an action-packed year and the IAM editorial team is taking a few days to unwind in order to come back refreshed and better than ever for 2019. Before we put on our Christmas jumpers and party hats, though, we sat down and had an argument about what we saw as the most significant developments in the global IP market during 2018. You will find the results below.
Because of the Christmas and New Year break, there'll be less material than usual on the IAM website over the next 10 days. Our next scheduled piece will run on 28th December when we let you have our predictions for next year. But if any big news stories break in the meantime, we will be on them as quickly as possible.
Merry Christmas!!  
The patent script is flipped in the US
Since he took over as the Director of the US Patent and Trademark Office (USPTO) at the start of the year, it is not an exaggeration to say that Andrei Iancu has had a major impact. Through changes such as a shift in the claim construction standard at the Patent Trial and Appeal Board (PTAB), through proposed guidance on what constitutes an abstract idea, to a series of speeches that have shaped a new narrative around patent rights, Iancu has proven himself to be indefatigable reformer. Couple that with a new approach from the US Department of Justice's Makan Delrahim over the application of antitrust laws to SEP FRAND licensing, and it's clear that the mood music has changed markedly for patent owners in the US. After a tough few years, there is a tangible feeling of hope, butr for that to turn into something truly meaningful the courts are going to have to get in on the act. So far that does not seem to be happening – which probably explains why patent suit filings continue to tumble.  
Qualcomm wins a preliminary injunction in China (after missing out at ITC)
Throughout much of 2018, many aspects of Qualcomm's licensing dispute with Apple did not go the chip giant's way. Although it won a ruling of infringement from the International Trade Commission, the San Diego company was not able to win an exclusion order against its tech rival (although that decision is under review). It also received a setback in the Northern District of California when Judge Koh ruled that the company should have to license its technology to its rivals. But when the news broke in early December that Qualcomm had received a very rare preliminary injunction from a Chinese court potentially banning several iPhone models from China, the company's position in the sprawling battle appeared to change almost overnight. It has since been further strengthened by a recent permanent injunction award in Germany.
UPC stalemate, growing Brexit uncertainty
The UK's announcement on World IP Day that it had ratified the agreement creating the Unified Patent Court caught many off-guard. With Brexit fast approaching, the smart money had been on the British government adopting a wait and see strategy, and tying any membership in with a wider negotiation. What's more, a lot of observers struggled with how membership of the UPC is compatible with the stated Brexit aim of "taking back control", when essentially signing up to a European patent litigation system does exactly the opposite. But the announcement from IP minister Sam Gyimah that the UK had gone ahead sparked optimism that the UPC might be up and running by Brexit day, 29th March 2019. That now looks impossible, though. Well over a year since it agreed to look at a challenge to Germany's ratification of the agreement, the country's Constitutional Court has yet to make any kind of ruling. That means that even if the challenge is dismissed there is no time to get the UPC in place before the UK departs the EU.  What's more, the Brexit process is still stuck, with Gyimah himself being one of the most recent departures from the government because of his disagreements with Prime Minister Theresa May's strategy. A no deal departure for the UK is now being increasingly talked about. That will not only put a kybosh on its participation in the UPC, but would also throw its entire IP relationship with the EU27 into serious doubt – with potentially damaging consequences for IP owners and their legal advisers alike. Watch this space.
Microsoft joins LOT Network and OIN
The evolution of Microsoft's patent strategy has been apparent for some time as the tech giant has focused more on becoming a leader in cloud and artificial intelligence (AI) technologies. That has led it to use its stockpile of patents in different ways and view its portfolio as much more than just a means of protecting its innovations or generating licensing revenue. Arguably nothing demonstrated just how far the Redmond-based business has changed than the news this year that it had joined the License on Transfer Network and the Open Invention Network. Joining OIN, which was established to help protect the Linux community from patent assertions, was particularly notable and came as further confirmation of the importance that the company now places on being seen as a facilitator, rather than as a foe, of the open source universe.  Using patents to develop a brand prospectus is another very smart IP move. We have come to expect that kind of broad thinking from Microsoft.
SCOTUS hands down Oil States and SAS Institute decisions
In the run-up to these two high-profile decisions on the Patent Trial and Appeal Board (PTAB) it was the Supreme Court case challenging the constitutionality of inter partes reviews (IPR) that garnered the most headlines. But while the justices ruled in Oil States that the controversial post-issuance review procedure did pass muster, it was their decision in SAS Institutes that the Board should rule on all challenged claims and not just those that PTAB judges deemed worthy of review, that promised to upend IPR strategies for patent owners and petitioners alike. The full impact of that decision is still taking shape, but together with Director Iancu's reforms, SAS was part of a year of considerable change at the PTAB.
Federal Circuit rules in key CRISPR-Cas9 dispute
The Court of Appeals for the Federal Circuit's decision to uphold a PTAB ruling that the Broad Institute's gene-editing patents did not interfere with earlier filings from the University of California, Berkeley, promises to have a significant impact on the CRISPR-Cas9 IP landscape. For one thing, it has cemented the Broad's position as one of the clear leaders in the space and signaled that its IP is likely to become among the most valuable as more companies look to commercialise the revolutionary technology.  The patents in question are still open to validity challenges from Berkeley and others, but an adverse decision from the CAFC could have been a potentially catastrophic ruling for the Broad.
Nokia hands top IP roles to female executives
The Finnish company has undoubtedly been one of the licensing successes of recent years as it has increased its annual revenues from royalties to more than $1 billion. One of the key players in that success was Ilkka Rahnasto, the man who had run its patent business inside Nokia Technologies. When the company announced that he was leaving in early October, it effectively split his role in two, with Eeva Hakoranta becoming senior vice president and head of IP, and Jenni Lukander taking the role of senior vice president and head of the patent business. They both report in to the organisation's president Maria Varsellona.That three women are now running one of the biggest licensing operations on the planet should not be a cause for comment but, in a world as dominated by men as the top end of the IP market, it is. Hopefully, that will not be the case for much longer.
A CAFC for China
In October, the Chinese authorities announced the creation of a national appeals court for IP cases that will sit within the People's Supreme Court in Beijing. It will hear appeals from patent and other technology-adjacent IP rights judgments made by specialised IP courts in Beijing, Shanghai and Guangzhou, as well as other intermediate-level courts. Currently, these cases are heard at the higher people's court level in the jurisdiction in which the first instance case takes place. The creation of what is essentially China's version of the Court of Appeals for the Federal Circuit has long been trailed in the country and, as was the case when its US equivalent was set up in the early 1980s, its establishment is set to make IP litigation more predictable – something that will be welcome by all patent owners.  Globally important decisions are already being handed down by Chinese courts and with a Federal Circuit in operation, damages awards getting higher and injunctions readily available, that process is surely only going to accelerate.
Fortress raises close to $1 billion and confirms its position as the major player in monetisation
Since Fortress's IP group was launched in 2013 it has become a major player in the monetisation space, providing financing streams to various IP-rich businesses. But with many of these now struggling some of the patents used as collateral against the money Fortress provided are ending up in the hands of Eran Zur and his team – and in 2018 they began to assert them. The news this year that the operation had raised a fund of close to $1 billion to make further investments shows just how significant a player it is becoming (and how attractive patents remain to certain kinds of investor) – and with its track record of recruiting top IP talent including, this year, Courtney Quish from TiVo, it looks set to get even bigger.
RPX bought by HGGC
Of all the patent-related deals of the 2018 none stood out quite like HGGC Capital's acquisition of RPX. While John Amster failed in his bid to take the defensive aggregator private in a boardroom tussle that ultimately cost him his job in early 2017, the firm changed tack this year announcing in February that it was effectively up for sale. At the same it revealed that it continued to face particularly challenging operating conditions in its core market thanks to reducing patent litigation risk, largely as a result of a diminished threat from NPEs. In early May, HGGC emerged victorious from the sale process with a bid of $555 million and a few months later installed industry veteran Dan McCurdy as the company's CEO. McCurdy's task now is to develop a strategy that will see HGGC recoup the money it invested and then make a whole lot more on top – and he probably doesn't have a whole heap of time in which to do it. No pressure then!