Time is running out to help choose the IP Hall of Fame inductees for 2021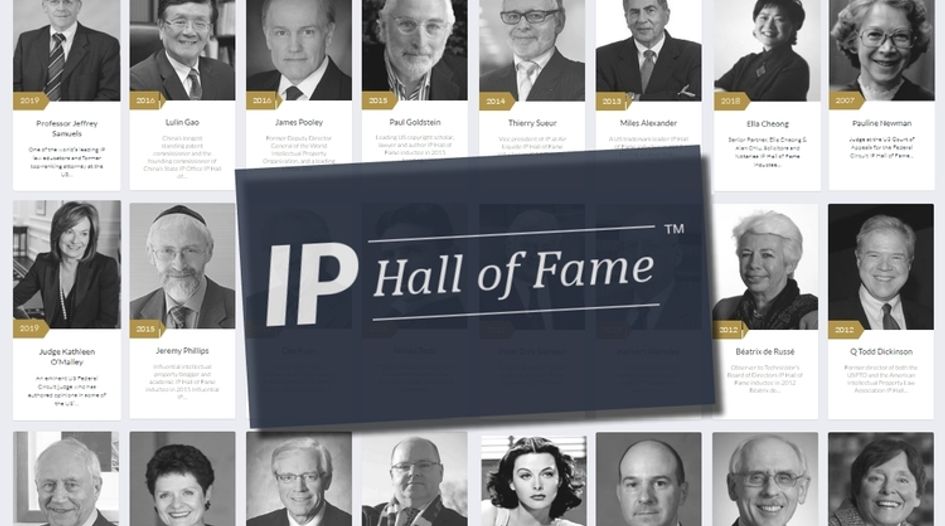 If you know somebody who deserves to be honoured for their long-lasting contributions to the IP world, please nominate them for them before 14th April.
The annual search to identify outstanding individuals to induct into the IP Hall of Fame got underway at the start of March and there are now just one week left to make your nominations before our April 14th deadline.
The IP Hall of Fame honours individuals – living or dead – who have had a major and positive impact on the IP landscape, whether as a corporate executive, dealmaker, lawyer, academic, policy maker, administrator or in any other capacity. A list of the luminaries who have already been included can be found here.
If you know of somebody who you believe deserves recognition for their ground-breaking contributions to the IP field, please nominate them by filling in our very short nominations form here. Self-nominations and nominations deemed by the IAM editorial team to be for promotional purposes will not be considered.
Once the nominations process comes to an end on 14th April, all valid nominations will be sent (anonymously) to the IP Hall of Fame Academy, whose members – composed of past inductees and celebrated IP thought-leaders – will vote on which of the nominees to induct this year.
The individuals who receive the most Academy votes will be announced in May. We look forward to receiving your nominations.