Revealed: the Chinese patents that earned Qualcomm an iPhone injunction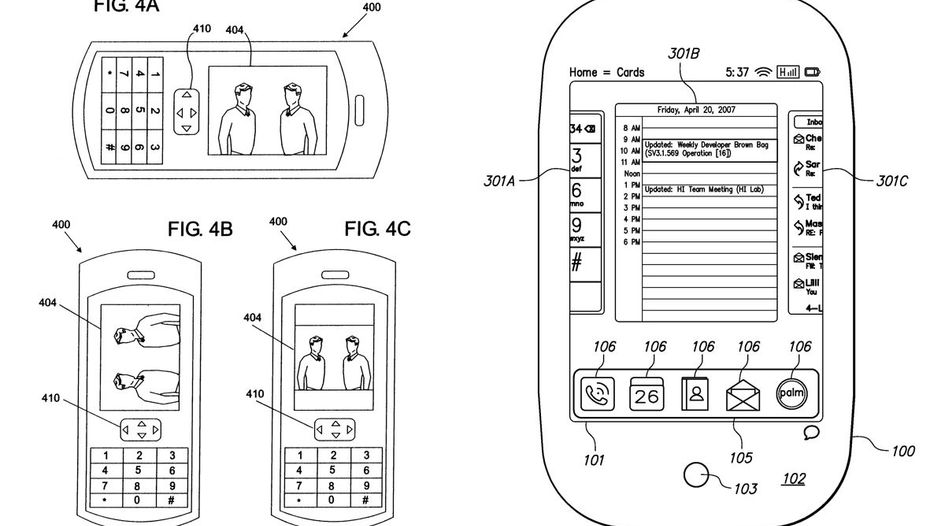 As IAM reported yesterday, a Chinese court in Fujian issued two preliminary injunctions against various iPhone models at the request of Qualcomm in late November.
Apple says all iPhone models are still on sale in China. It may have had an opportunity to design around the two rights (which are software patents, not SEPs) as it prepared iOS 12 for its September release.
Here are many more details on the case…
The patents-in-suit
Qualcomm's press release states that the two patents which led to the injunctions have previously been found valid by China's patent office, and it describes them as follows:
The patents enable consumers to adjust and reformat the size and appearance of photographs, and to manage applications using a touch screen when viewing, navigating and dismissing applications on their phones.
Based on a review of all the Qualcomm patents challenged before China's Patent Re-examination Board (PRB) by Apple, these are almost certainly the patents-in-suit:
CN1951093B – "Mobile terminal with ergonomic imaging functions and method"
This patent was originally assigned to Sony. It made its way to Qualcomm in a 2015 assignment which saw the Japanese company transfer 94 US patents to Snaptrack, a subsidiary of the chipmaker. The abstract of its US family member states that it provides image processing which "may include resizing, cropping, and/or rotating the image". The PRB upheld the validity of the Chinese patent on July 9th 2018.
CN102099776B – "Card metaphor for activities in a computing device"
This patent describes moving 'cards' around on a touchscreen display. The PRB maintained its validity on July 20th 2018. Qualcomm asserted a counterpart, US patent 8,683,362, against Apple in the infringement lawsuit it filed in California's Southern District in November 2017. The US right is the subject of three IPRs lodged by Apple, all of which are awaiting institution decisions.
Illustrations from the US counterparts to Qualcomm's patents-in-suit.
The PRB war
As in the United States, where Qualcomm has gotten its first taste of the IPR system courtesy of Apple, the patent conflict has generated a sprawling validity battle in China.
According to a search of the PRB's public database, Apple has challenged the validity of 22 Qualcomm-owned Chinese patents during 2018. Two hearings on two separate patents were heard just yesterday in Beijing, with more scheduled for next week and several others during the second week of January. It will be a busy holiday season for both sides' counsel in China.
So far, the PRB has issued decisions on 12 Qualcomm patents. Apple has notched just two total wins, and two partial ones. Any of these results could be appealed to the Beijing IP Court, though it is not clear whether any of them have. The results are summarised below:
Qualcomm patents at the PRB in 2018
| | | |
| --- | --- | --- |
| Patent application number | Title (machine translated) | PRB decision |
| 201310491586.1   | Card metaphor for activity in computing devices      | Valid |
| 200480042119.X | Mobile terminal and method with ergonomic imaging function     | Valid |
| 201110165713.X   | Method and apparatus for wireless network hybrid positioning                  | Partially valid |
| 200980118986.X   | Method and apparatus for aggregating and presenting data associated with a geographic location     | Valid |
| 200680016688.6   | Method and apparatus for deriving user station seed source locations in a wireless communication system to support helpless GPS type location determination                                    | Valid |
| 201310334568.2   | System for locating the location of a wireless device    | Partially valid |
| 201480013124.1   | Circuit with high density local interconnect structure and manufacturing method there                  | Valid |
| 200780042026.0   | Apparatus and method for linking to an application on a wireless device           | Valid |
| 200880004304.8   | Apparatus and method for locating, tracking, and/or retrieving a wireless communication device                  | Invalid |
| 201180076332.2   | Low power integrated circuit for analyzing digitized audio streams     | Valid |
| 201210390832.X | Switch battery charging system and method                 | Valid |
| 200980118088.4   | Navigation between various activities in the computing device        | Invalid |
Trade war politics
Predictably, a few mainstream commentators have sought to fit this outcome into the narrative of the ongoing trade war between the US and China. But the politics of this conflict are somewhat murky.
In the background is the surprising arrest by Canadian authorities of Huawei CFO Meng Wanzhou. Meng faces extradition to the United States on charges related to sanctions against Iran. The arrest sent shockwaves through China's tech world and Meng's case is still being closely watched.
Yes, the iPhone is a competitor to Huawei devices in China's domestic smartphone market. And patent courts in Fujian province have now built up a reputation for issuing previously rare preliminary injunctions against key US tech firms during the course of the trade spat (see below).
A protester even called for an Apple boycott outside an Apple store in response to Meng's arrest.
But as close followers of the licensing market know, this would be a very ironic reason to punish Apple. After all, when it comes to the underlying dispute over Qualcomm's SEP royalties, Apple and Huawei are technically on the same side, though not exactly allies. Huawei has joined Apple in withholding royalty payments to the chipmaker. But unlike Apple, Huawei is said to be negotiating a settlement with Qualcomm. Anything that forces a quick resolution to the Qualcomm-Apple dispute could potentially hurt Huawei's leverage in those talks.
Maybe Meng's arrest is a criminal justice matter unrelated to trade, as US officials insist. And maybe this ruling is a straightforward civil patent matter as well.
Fujian again?
Preliminary injunctions, we are often reminded, are very rare in Chinese patent cases. But over the last year, they haven't been so rare in the courts of Fujian province and its capital city, Fuzhou:
December 2017 – Higher People's Court of Fujian hits US semiconductor equipment firm Veeco with shock preliminary injunction
July 2018 – Intermediate People's Court of Fuzhou hits US semiconductor firm Micron with shock preliminary injunction
December 2018 – Intermediate People's Court of Fuzhou hits Apple with shock preliminary injunction
There don't appear to be many statistics out there on how unlikely this run of preliminary injunctions is. Writing on this topic last July, Berkeley professor Mark Cohen does not point out any past examples. He does note that in a study of 90,000 IP cases from 2013, only 11 preliminary injunctions were granted – but no word on whether any of those were in patent litigation.
As Erick Robinson wrote in an IAM article published last year, requests for preliminary injunction are usually properly denied, "because there is no provable immediate harm and the defendant has not had a reasonable chance to defend its case".
Why has one locality suddenly become very keen on preliminary patent injunctions? Maybe someone wants to demonstrate their embrace of China's industrial policies. Maybe there's a desire to promote the local courts as big-ticket patent venues. Whatever the reason, it looks like Qualcomm made savvy venue choice here, and others might very well follow.
ITC contrast
Chinese courts also consider the public interest when weighing preliminary injunction requests. And in that regard, the decision in Fuzhou draws a sharp contrast to one made earlier this autumn by the International Trade Commission.
Although ALJ Thomas Pender found Apple to have infringed at least one valid Qualcomm patent, he declined to recommend a limited exclusion order banning import of certain Apple devices, stating that "competition and consumers in the United States would suffer substantial, acute, and enduring harm". It was just the fourth time in ITC history that public interest factors alone had prevented an exclusion order.
And maybe that is the trade war angle. At a time when China's IP system is under the microscope, a Chinese court granted the strongest possible form of relief against Apple, a company with a sprawling supply chain affecting tens of thousands of Chinese citizens and businesses. And it did so on behalf of a US patent owner that has had no such luck in its home country so far.
UPDATE 12/12/2018
The two orders have now been posted in both English and Chinese at Erick Robinson's China Patent Blog here. Some key takeaways:
The patents identified above are indeed the two patents-in-suit
The cases were docketed on November 15th 2017, the injunction was requested July 10th
The orders were issued on November 30th, and took immediate effect
Qualcomm posted a 300 million RMB ($43 million) injunction bond