The five stories that made 2022 a pivotal year for life sciences IP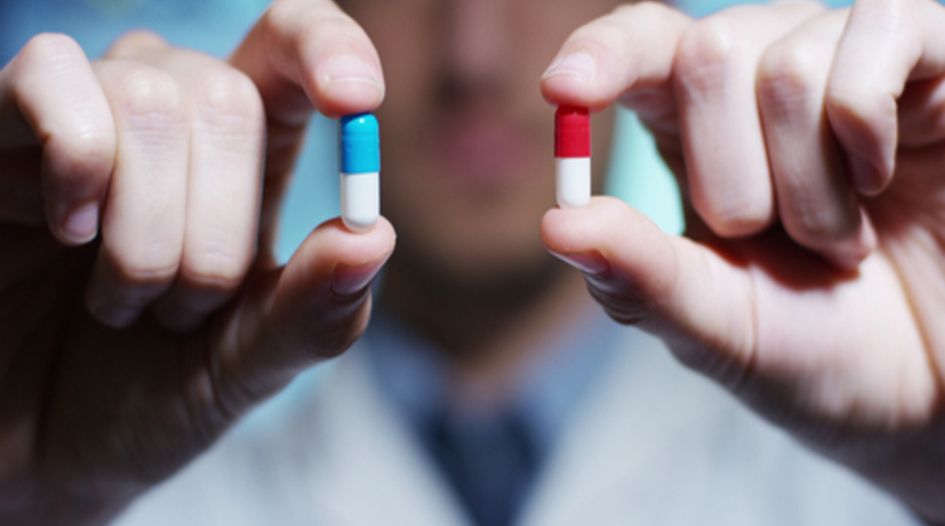 It has been an eventful year for patents in the pharma and biotech sectors. Here are the five most important developments that IAM has covered in 2022.
1. SCOTUS agrees to review enablement for first time in 70 years
The US Supreme Court announced in November that it would grant writ of certiorari in Amgen v Sanofi, contrary to the advice of the Solicitor General. Its review of the high-profile case will be the first time the high court has considered the proper interpretation of Section 112(a) of the 1952 Patent Act since the law's inception. This is despite receiving – and rejecting – a slew of petitions relating to the enablement and written description requirements in recent years.
Amgen's appeal concerns the enablement standard, and its outcome could have wide implications for the granting and enforcement of broad, functionally defined pharmaceuticals patents. In recent years, such patents have frequently been found by the Court of Appeal for the Federal Circuit not to satisfy one or both of the two prongs of Section 112(a), causing leading scholars to declare "the death of the genus claim". The case under review was the first in which the Federal Circuit applied recent enablement case law to a broad, functionally defined genus of antibodies.
The Supreme Court has, however, persisted in its refusal to grant cert in written description-related appeals, most recently declining to hear Juno Therapeutics' appeal against the invalidation of its CAR-T therapy patent and the cancellation of its $1.2 billion award of damages from Kite Pharma.
WTO grants covid-19 vaccine IP waiver
At the end of 2021, long-standing proposals to waive key IP provisions in the TRIPS agreements to remove potential barriers to covid-19 vaccine supply seemed forlorn, despite the surprise backing of US President Joe Biden. The TRIPS waiver proposals gained new momentum in 2022, however, achieving consensus support among World Trade Organisation member states in June.
The waiver temporarily grants member states enhanced flexibility to circumvent patent rights relating to covid-19 vaccines, by permitting countries to bypass multiple patent rights with one licence, granting a compulsory licence without prior negotiation, and removing the obligation that compulsory licensing be used largely to supply the domestic market. It also stipulated that regulatory data exclusivities may be circumvented for this purpose and that remuneration of patentees should reflect the not-for-profit purpose of the licences.
However, unlike the originally proposed measures, the waiver did not suspend multilateral trade secret protections for covid-19 vaccines and did not extend to therapeutics and diagnostics.
mRNA patent disputes surge
This year saw a plethora of patent disputes emerge as innovators in the mRNA space began to fight over the substantial proceeds of covid-19 vaccines. These fights were prefigured in 2021 by a Moderna Therapeutics challenge to the validity of mRNA platform technology patents owned by Arbutus Biopharma and Genevant Sciences. With those patents upheld by the PTAB and Federal Circuit, the rights holder filed an infringement suit against Moderna in late-February (Moderna has since sought to deflect that suit's allegations towards the US government).
This triggered a wave of litigation. Just weeks later Alynlam Pharmaceuticals filed lawsuits against Moderna and Pfizer, and Pfizer licensor, Acuitas, launched legal action against Genevant and Arbutus.
The fight over covid-19 vaccine revenues spread to Europe. In July, when CureVac accused BioNTech of infringing four of its German patents. One month later, Moderna staked its claim to a slice of Comirnaty sales with infringement suits against Pfizer and BioNTech in the US and Germany. Pfizer and BioNTech, which insist that Moderna is barred from asserting its patents by its October 2020 pledge not enforce its covid-related rights until the end of the pandemic, subsequently filed their own legal action seeking to nullify a CureVac patent at the High Court of England and Wales.
CRISPR patent landscapes drift further apart in US and Europe
The high-stakes CRISPR-Cas9 patent disputes continued along their separate trajectories in the US in Europe. In March, the USPTO's Patent Trial and Appeal Board handed down an important decision in favour of the Broad Institute, finding that it invented the use of CRISPR-Cas9 gene-editing in eukaryotic (human, animal and plant) cells before the University of California, Berkeley, and refusing to grant 10 patent applications belonging to the west coast entity. This further strengthened Broad's position in the US, following its victory in a previous interference proceeding against UCal. The Massachusetts entity and its partners currently have the strongest CRISPR-Cas9 IP rights in the jurisdiction.
The situation in Europe is somewhat different, however. UCal was able to strengthen its already dominant position in May, by having another key Cas9 patent upheld in EPO opposition proceedings. The patent in question (EP 3401400) contains claims to the use of Cas9 in eukaryotic cells with dual guide RNA. It sits alongside several other important patents UCal, such as EP 2800811 which survived opposition with extremely broad claims, including to single guide RNA uses. In contrast, the Broad's key Cas9 European patent (EP 2771468) was revoked in 2018 for lack of novelty in view of invalid priority claims.
But, despite this geographical asymmetry, both sides of the dispute own significant Cas9 patent rights in the US and Europe, meaning that implementers of the revolutionary gene-editing technology are likely to require licences from several innovators. This was stressed ERS Genomics' IP chief, Michael Arciero, in an IAM interview earlier this year.
Several CRISPR-Cas9 proceedings remain ongoing at the USPTO, EPO and other patent offices around the world.
China's new 'patent linkage' system gets off to a roaring start
The first decisions under China's patent linkage system were handed down this year. The new framework, which gives drug patent owners the opportunity to obtain a stay of generic approval while litigating their rights, has been long-desired and much-anticipated by innovative pharmaceutical companies.
The Beijing IP Court issued its first ruling in a patent linkage lawsuit in April, just five months after the complaint was filed. The speed of the ruling helped assuage patentees' concerns about the dangers of not obtaining an injunction at the end of the nine-month stay of regulatory approval. Under the new system, no automatic permanent injunction is available unless an 'effective decision' (meaning both a first instance decision and appellate ruling) is obtained. The court's judgment was later upheld (eight months and 28 days after filing) by the Supreme People's Court.
Another first instance decision was handed down in May by the CNIPA, which serves as an alternative venue for linkage cases. It will be interesting to see whether the two venues are able to maintain this level of speed as they process the growing number of originator-versus-generic lawsuits passing through the new framework.