"The entire environment has put a really big spotlight on tech transfer," says University of Kentucky licensing head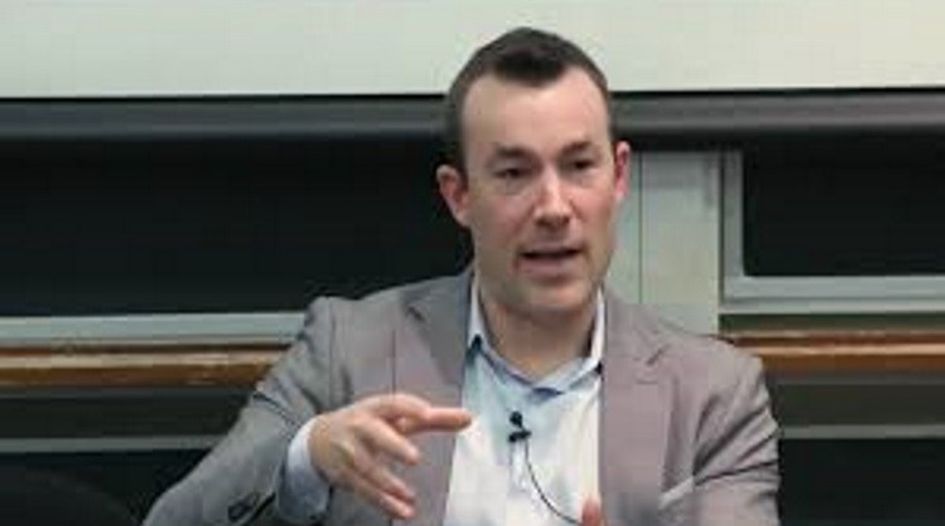 The current push to develop treatments and possibly a vaccine for covid-19 is testing all elements of the research landscape, but it's arguably placing the efforts of universities and other institutes under particular scrutiny.
In the UK, Oxford University has been one of those leading the charge and as IAM recently exclusively revealed that has led the famed academic institution to a new and expedited licensing policy for covid-19 related IP. There has been a similar focus from universities in the US with one recent announcement from MIT, the Broad Institute and Harvard disclosing that a CRISPR-based tool has been developed to be used in a new diagnostic platform.   
According to one leader of the tech transfer community in the US, the attention means that universities' licensing efforts are being viewed in a new way.  
"This entire environment has put a really big spotlight on technology transfer because everyone is wondering what if the diagnostic tool or the screening device that's going to help us get back to normal, is federally funded and can be found at a university," comments Ian McClure, the head of the University of Kentucky's (UK) office of technology commercialisation.
That's particularly the case, he says, in terms of the federal government, which is always keen to ensure that public tax dollars are being well spent on R&D. But the spotlight's glare is also bringing into focus the role played by McClure and others in ensuring that the fruits of universities' innovation get to market.
"What we have seen is a number of agencies that are looking at this opportunity to ensure that tech transfer resources are supported so that they're getting results out of the research they're funding," McClure explains.
He forecasts that this could lead to more support from the federal government for universities' licensing efforts. "I do think that, whether it happens in upcoming stimulus legislation or thereafter, tech transfer resources will become more of a focus of funding by federal agencies to ensure that they get results."
McClure also believes that the current crisis is changing some long-held stereotypes about the tech transfer community: "There has been a long-held view in the corporate world and elsewhere that tech transfer is a tedious, cumbersome process that's tough to negotiate. I think there are a lot of fallacies to that and again this whole crisis has put a new spotlight on the efficiencies with which university tech transfer has been working to get products to market immediately."
He points to the efforts made by the University of Kentucky which, he says, helped produce thousands of 3D products for use in hospitals within weeks of the covid-19 outbreak.
The prospect of tech transfer offices growing in relative importance was flagged in a recent article we ran from Chris Donegan of Invention Capital Associates. He pointed out that with revenue from foreign students drying up in the short and possibly longer terms, universities were set to see a valuable stream of funding disappear. That in turn might place a greater onus on them realising value from their innovation. According to McClure, the effects of the current climate  on innovative output are already being felt.  
When we spoke last week he revealed that the University of Kentucky had seen a 28% rise in the number of invention disclosures in the prior six weeks compared with the same period a year ago. Around half of those disclosures were covid-related.  
"There are two reasons for that," he explains. "Firstly a lot of researchers have been immediately focused on covid-19 because there are new pools of funding available, and secondly faculty like to see results and impact from their research."
He adds: "Research at institutions often has a lot of academic freedom to it - researchers look at what they want to research and what they think is important to advance science. Right now all of the research is based on what hospitals and healthcare workers and the public need, which is new healthcare equipment, new diagnostic tools and new treatments for covid-19. So everything is being dictated by the market rather than by academic freedoms."
That freedom isn't going to go away once the current health crisis subsides, it is an important part of the innovation landscape to enable research that may otherwise not get done by the bottom-line-driven private sector. "But what I do think the current crisis is going to do is shift attention to those researchers that are focused on impact from their research, not just in terms of publishing but also market use," McClure remarks.  
As universities consider how they can contribute to the fight against the pandemic while ensuring that in the longer term they see some return from their innovation, McClure highlights the growing adoption of the covid-19 licensing guidelines published by AUTM (he sits on AUTM's board). Those have been designed to ensure that where possible relevant technologies are granted on time-limited, non-exclusive royalty free licences which can then be converted to more typical, commercial deals when appropriate.
While the covid crisis has brought tech transfer to the fore, McClure reveals that he does have some worries over the longer term consequences.
"My main concern is the effect on the narrative around patent rights. We are seeing a narrative around the need for compulsory licensing, government march-in rights to be granted and things like that," he says. "There was already an active debate around drug pricing and its relationship to patents, and now it's exacerbated by this environment where people are just presuming the worst and they're thinking we need to have government-mandated compulsory licensing to  make sure that no university comes up with a cure and holds onto it for ransom."
McClure labels such thinking as "ridiculous" but admits that he is concerned that the narrative would snowball and influence policymakers' thinking. "Frankly there's nothing more important in the current environment than strong patent rights," he insists.
On a more positive note McClure doubles down on his message that more funding would be channeled to tech transfer offices from federal agencies and other sources. 
"Federal R&D programmes are going to be hit for a little bit and then probably be boosted by stimulus packages across the world," he predicts. "Corporate R&D though is likely to take a larger hit which means corporations, to sustain their pipeline, particularly in the healthcare sector, are going to have to look to open innovation more proactively. If their own organic pipelines aren't as robust as they were, those companies are going to have to look to partner with universities and other institutions."