The Delhi High Court IP Division's first year has transformed Indian IP jurisprudence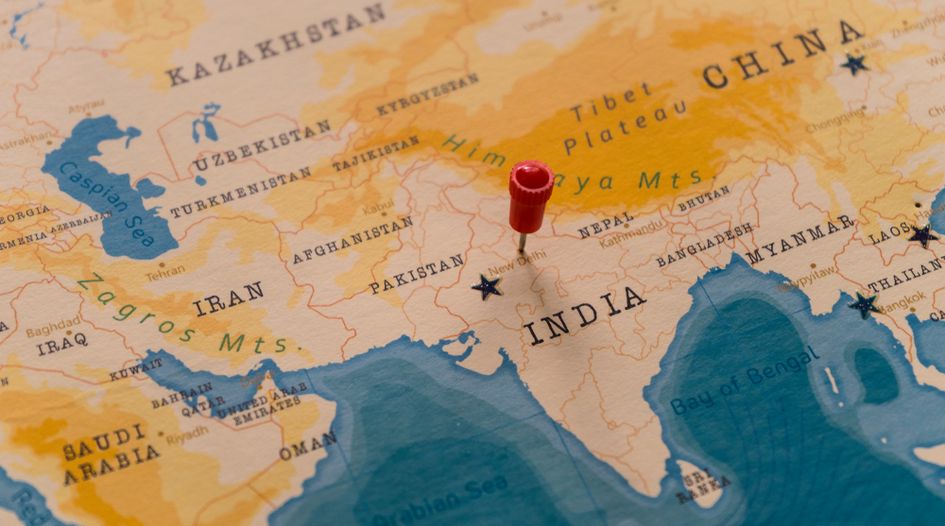 The Delhi High Court is considered to be a leading venue for resolving IP rights disputes in India. This position was cemented after the abolition of the Intellectual Property Appellate Board (IPAB) in April 2021, after which the IP Division was announced in July 2021 and became functional on 28 February 2022 once the division's 2022 Rules and the High Court of Delhi Rules Governing Patent Suits 2022 had been notified. Currently, the IP division has three benches with one IP Appellate Division with all IP matters under its purview, including:
fresh and pending infringement suits;
appeals against the decisions of the patent, trademark and copyright offices;
revocation and cancellation actions; and
applications for rectification of the patents/trademark register.
A notable feature of the IP division is that while it is a specialised IP court, it is not staffed solely by IP expert judges, but also by judges from varying practice areas. In addition, the rules are a great example of streamlining procedures to complement the commercial courts' existing efficiencies. Commercial courts were set up in 2015; all IP suits are referred to as 'commercial suits', which are subject to strict timelines and procedures in order to shorten litigation. There are fixed deadlines for the completion of pleadings, while case management procedures allow judges to supervise, control and monitor the speed of litigation, summary judgments can be passed against parties if they have no prospect of winning at trial and appeals to a bigger bench of the court against interim orders are largely reduced. Changes in the Delhi High Court's working rules in 2018 and 2020 have also enabled electronic means of service, recording evidence through videoconferencing and the establishment of confidentiality clubs as a means of exchanging confidential information between parties.
New elements in the IP division
If a trademark or patent is involved in multiple suits, the court can consolidate the proceedings towards a common trial. Consolidation, without causing prejudice to either party's rights, saves judicial time and costs for litigants.
The court can also seek assistance from independent experts; persuasive and technically competent opinions enable well-reasoned judgments and also address nuanced questions in IP rights disputes.
The supervisory jurisdiction granted to division benches over IP offices has allowed the division to pass orders that enhance the overall functioning of Indian IP offices and to hear appeals that arise from IP office decisions.
It is worth mentioning that the division rules also contain special provisions for individuals with disabilities.
Statistics perspective
In the division's first year, nearly 600 out of 2,000 cases received from the IPAB were disposed of. Two hundred original trademark application cases were decided and almost 40% of all transferred trademark appeals were disposed of. For patents, see the figures.
Efficiencies are also manifest in adjudication timelines, which, as the table highlights, have nearly halved.
A total of 628 fresh commercial IP suits were filed before the division in its first year and more than 500 IP rights matters concerning other categories (eg, cancellations or appeals) were started. More than 700 cases were disposed of cumulatively, and notably, only 60 appeals were filed against these decisions, which can be interpreted as a stamp of approval from litigants on the quality of decisions rendered.
However, as of 31 March 2023, the overall pendency stood at over 4,000 IP rights cases, which shows that the first year has been both inspiring and challenging.
Bringing in change
As various innovation indices (including the Global Innovation Index 2022, which ranks India at 40) show, the fostering, protection, enforcement and monetisation of intellectual property is gaining substantial prominence in India. Rising numbers of IP filings at the Indian IP Office, as well as a surge in IP litigation, offer conclusive proof of this. However, IP rights are time-bound rights and patents in particular can involve complex technical layers. If there is delay in the rights protection or dispute settlements, the economic value of the asset is threatened. Against this backdrop, the Delhi High Court's creation of the division and the specialised set of rules is praiseworthy.
In more recent news, an IP division at the High Court of Madras was announced in April 2023. Further, the High Courts of Gujarat and Calcutta have notified specific nomenclature for IP disputes. All of these developments signify the transformation of IP jurisprudence in the country.
---
This is an Insight article, written by a selected partner as part of IAM's co-published content. Read more on Insight
Copyright © Law Business ResearchCompany Number: 03281866 VAT: GB 160 7529 10