The challenges keeping patent owners awake at night as they look ahead to 2022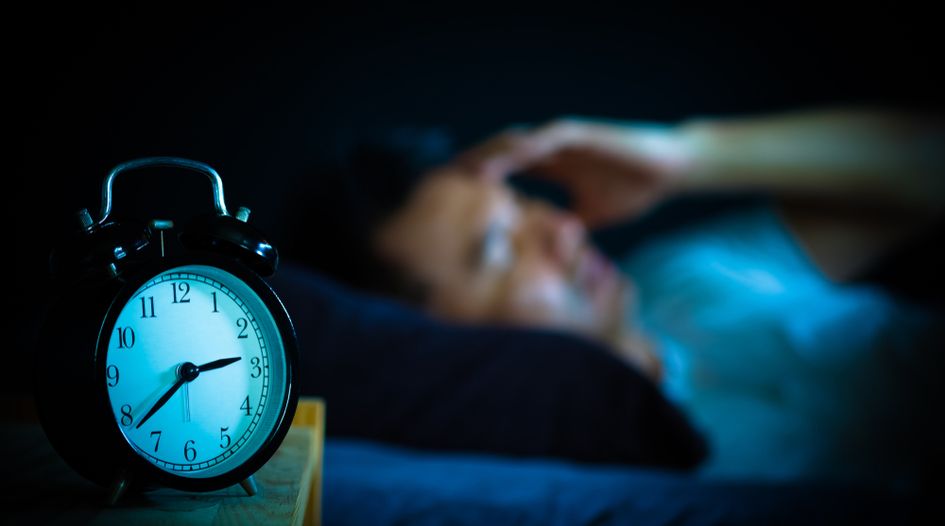 IAM's Global Leaders report on the local and international trends that are making life harder for IP owners
IAM recently published its annual Global Leaders, in which many of the world's foremost private practice patent experts reflect on their professional journeys to date and offer insights and guidance into career development, practice management and patent industry trends. 
We asked the top tier for their insights on the biggest challenges that their clients are facing right now. Their answers provide a snapshot of the issues causing headaches for some of the biggest companies around the world as they look ahead to next year.
US patent eligibility urgently needs addressing
Some challenges can flare up out of nowhere, whereas others have been with us for years. The current state of patent eligibility under Section 101 is one such matter and, according to Timothy Bianchi of Lundberg & Woessner, we are no closer to a solution. "The United States is hampering its own progress in the world economy by failing to resolve its position on subject matter eligibility," he maintains, pointing out that the implications of this failure could well affect the United States' position on the world stage. "The result is continued filing by stakeholders of patents which have uncertain enforceability given the ambiguities of Section 101 precedents. This must be resolved before the United States can demonstrate technological and patent leadership in key technologies, such as AI, machine learning, and the resulting applied technologies impacted by them."
Transparency in China
LexField Law Offices's David Huang makes clear that the United States is not the only jurisdiction where clients face hurdles. "Transparency inside the courts and CNIPA remains a big concern," he states. "Predictability is low when it comes to court schedules, where long and unexplained delays are not uncommon. With all measures on the books and public postures made by the government, it is still a challenge to obtain market-value-based damages and patent owners need to think outside the box in terms of evidence collection. Fortunately, more and more judges in courts across the country are open to considering high-quality evidence when it comes to obtaining meaningful damages."
Running just to stay still
"The biggest challenge for my medium-sized clients is making sure that their patent portfolios are stronger than those of their competitors so that they maintain a comfortable IP position," points out Nele D'Halleweyn of Arnold Siedsma – a timely reminder that some issues transcend national boundaries. However, she points out that succeeding in this area puts companies in a strong position. "It ensures that clients that traditionally file few patent applications can face patent troll-like companies confident that they have large patent portfolios, as such battles can be extremely time consuming and expensive."
Setbacks to global harmonisation
More broadly, Saikrishna & Associates' Saikrishna Rajagopal highlights a worrying trend for nations to 'go solo' in terms of policy development, reducing the impact of international treaty obligations, which have been a crucial tool for harmonisation "This has the potential to result in domestic legislation that is out of sync with international practice and the subsequent potential of an adverse effect on businesses as well."
Covid-linked issues aren't going away
No discussion of difficulties in 2021 would be complete without considering the very specific issues thrown up by the pandemic. "We are seeing quite a few patrons dealing with employment and labour issues because of covid-19, while our hospitality clients have faced many challenges caused by the pandemic and are still feeling the impact," reports William A Munck of Munck Wilson Mandala. "Many of our clients are facing worker shortages and have concerns and questions about vaccination issues.
Weickmann's Markus Herzog believes that some effects are still emerging, especially with regard to supply chains. "Like many companies around the world, my clients feel the economic impact of the covid-19 pandemic. Above all, this concerns supply bottlenecks and delays in the delivery of raw materials that they need to manufacture their products."
More than a few private practitioners and in-house leaders are no doubt nervously watching the development of the Omicron variant and wondering just how long these and other ripple effects will continue to be felt.