The Asia IP Elite – a shared commitment to excellence across very different markets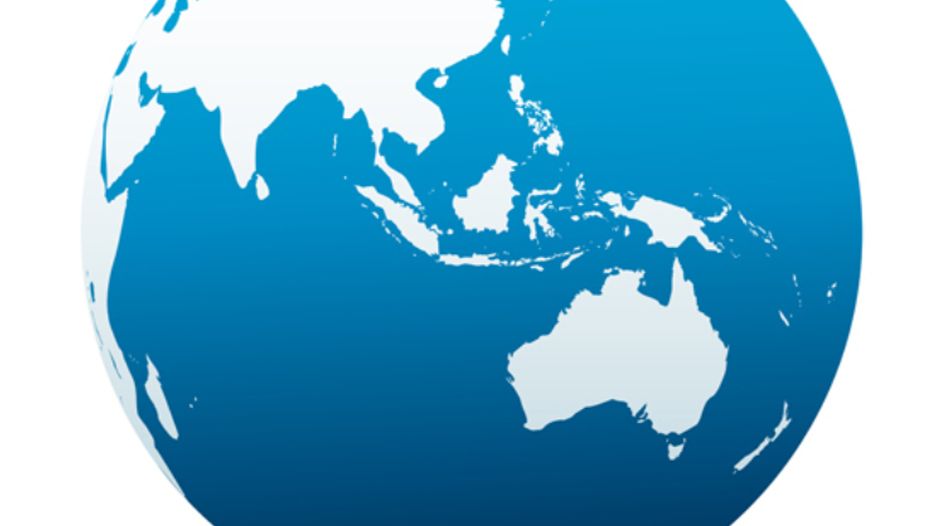 Each year, IAM names the members of the Asia IP Elite at a gala dinner held during IPBC Asia. Unfortunately, that is not possible in 2020, so instead we salute Asia's elite in-house IP functions in print, in the hope of being able to congratulate them in person in 2021. We begin today with the Elite companies from India, Southeast Asia and Australasia
The Asia IP Elite recognises the very best of the region in terms of IP strategy. Its membership comprises companies and research entities that have a dedicated IP function and have been active players over the past year, whether through deals, disputes, transactions, strategic initiatives or by sharing best practices in IP management with the wider community. 
To start this year's rundown of the Asia IP Elite, we roll out 24 organisations from across six jurisdictions. Those locales range greatly in size and level of development, but all lie outside the IP5 offices. These are smaller domestic patent environments, not ones that produce hundreds of thousands of domestic patent filings per year.
That means that for many of these organisations, having a dedicated and well-resourced IP function is a conscious strategic choice rather than an automatic requirement. An industrial giant in middle-income country, like Thailand's SCG and Malaysia's Sime Darby Plantation, or a software-based startup like Grab or Xero, can gain a significant edge by being attuned to IP issues at an earlier stage of development than many competitors.
In a typical year, companies across these jurisdiction would face very different species of challenges, but in 2020 the impact of the covid-19 and a close focus on budgets was near the top of many firms' agendas. That did not stop big legal developments however, as IP owners like India's Biocon and Australia's Cochlear contested high-stakes litigations in the United States.
India is one market from this part of the region that continues to become a bigger venue for global IP disputes. While the country's life sciences companies, three of which are recognised below, have ample experience in litigation, it is the high-tech area where more Indian cases are being filed. So far, India's tech and IT firms have avoided being drawn in. But companies in the space are nevertheless putting a big emphasis on their IP departments, as evidenced by the fact that Infosys, Wipro and Tata Technologies all announced new IP leadership during 2020.
One key development tying all of these markets together (except for India, which dropped out partway through negotiations) was the signing of the Regional Comprehensive Economic Partnership (RCEP). An initiative of the ASEAN bloc, its IP provisions are expected to have the greatest impact in Southeast Asia's less developed economies. Hopefully this plants the seeds for the next crop of Elite IP-owning organisations to emerge from this part of Asia.
The Elite
Australia
Aristocrat Technologies • Cochlear • CSIRO • ResMed • Rio Tinto
India
Biocon • Dr Reddy's Laboratories • Infosys • Lupin Pharmaceuticals • Mahindra & Mahindra • Reliance Industries • Tata Consultancy Services • Tata Steel • Tata Technologies* • Wipro
Malaysia
Sime Darby Plantation Berhad
New Zealand
Fisher & Paykel Healthcare • Xero*
Singapore
A*STAR • Creative Technology • Grab • Razer
Thailand
PTT Global Chemical • SCG
Recent in-house highlights
Australian applicants plead for clarity on software patents
One of the most well-known recent Australasian success stories in the software space is accounting platform Xero, which is based in New Zealand and listed on the Australian Stock Exchange. Head of IP Becky White said that cloud-based company is waiting for the "cloud of uncertainty" around Australian software patents to dissipate – though she added that the firm is not looking at a massive impact on filing strategy as of now.
Joe Mok, a patent counsel at gaming company Aristocrat, said: "It's adding cost to the business, and we've got to explain why we're spending so much money on something we can't get." The company's short term strategy was to wait for Encompass and clarity – now it has tough choices to make. Aristocrat is itself contesting a case that may present the next opportunity for a Federal Court clarification at some point next year.
Rio Tinto's Brendan Cheong noted that his company is relying more frequently on trade secrets, and that creates some issues when it collaborates with universities on technology development: "Information may not be reaching the public in Australia because we are not only not filing a patent but also stopping researchers from publishing on it."
TCS: Current IP paradigm inadequate for the age of AI
The call comes as TCS undertakes a high-profile effort to re-orient its business around "three Ps": patents, products and platforms. The culture shift has endorsement from the top, with CEO Rajesh Gopinathan saying it is set in stone. "How we leverage knowledge in a systematic way is a big issue," the executive recently stated. 
India Inc's increasing exposure to the licensing world poses big challenges
Many companies in the industrial space, like petrochemicals giant Reliance Industries, built huge businesses in India by in-licensing foreign technology. As they move up the value chain and look to potentially monetise their own innovations, said Reliance Industries head of IP Vishal Anand, they are sometimes hamstrung by those existing contracts: "You have to worry about the obligations in your existing licensing agreements and work out how to mitigate them in advance."
Data the key focus of big tech inroads in India
Jio's rapid growth is the result of an ambitious bet on the mobile and digital space by oil and gas giant Reliance Industries, which is led by Mukesh Ambani. The cash infusion from the US tech giant will help it address the significant debt it has incurred while competing ruthlessly to win the business of 300 million Indian mobile subscribers. For Facebook, the deal cements an alliance with the most formidable local digital player in a country that could be a critical source of growth. To start with, customers of e-commerce platform JioMart will be able to order food through Facebook's WhatsApp.
Asia's elite navigate the new normal
Biocon IP head Arshad Jamil, whose team prevailed in a key US litigation against originator Sanofi in March, warns that in future cases, both trial preparation and settlement prospects could suffer as a result of the difficulty of holding face-to-face meetings in cross-border disputes. "In the mock trials we do, lots of ideas are generated spontaneously there," he says. "If I'm attending trial preparation virtually, it might not be quite as effective."
Infosys lures IP head from Wipro as key in-house leader moves on
Tata Technologies, a subsidiary of Tata Motors which provides engineering services to auto, aerospace and industrial companies, has appointed Anjali Balagopal as its new general counsel. Balagopal previously spent more than 15 years in the legal department of IT services firm Infosys, most recently as assistant general counsel for strategic litigation and intellectual property. […] Infosys has responded by making a big move of its own. The company has lured Faiz Rahman from Wipro to serve as its IP head and associate vice president from this month.
Fostering a culture of innovation – IPBC Australasia
"Innovation isn't an endpoint, it's a practice," commented Rajiv Cabraal, commercialisation manager for digital & deep tech at CSIRO. "Ultimately it's directed towards creating that impact for Australia. A good illustration was the announcement of the CSIRO missions. It's a methodology that starts with an end goal in mind: a key national challenge that can be turned into an Australian advantage, and we work backward from that."