The IoT is different for licensing dealmakers, Telefónica IP head claims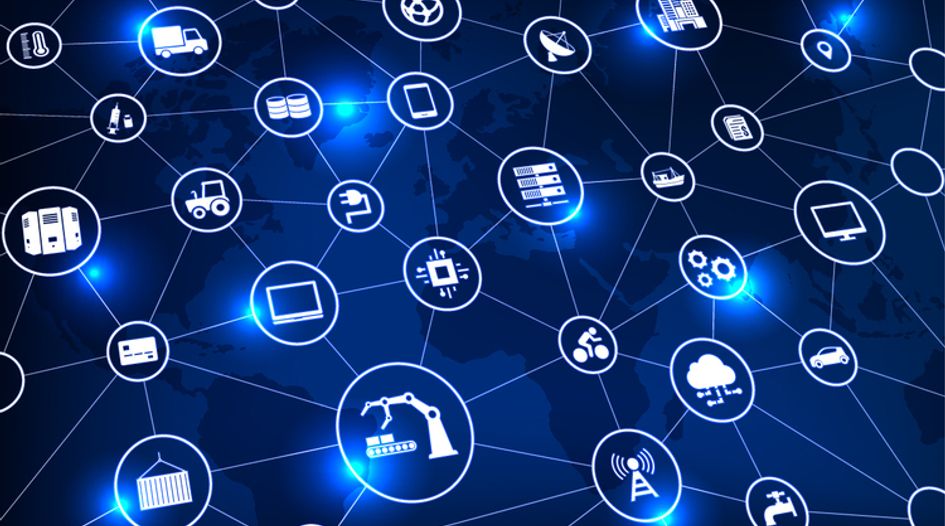 "From the business perspective IoT means a great opportunity to create new use cases and value for end-users, as well as new sources of revenue for companies across the value chain. However, there is a challenge ahead to deal properly with IP licensing so that it does not prevent the IoT ecosystem from flourishing."
That's the message from Telefónica's Director of IP, Luis Iganacio Vicente del Olmo, who is set to speak at IAM's upcoming IoT IP conference in Munich on 20th November.
In an exclusive interview with IAM, del Olmo highlights some of the issues that are specific to IoT IP licensing.
"Firstly, there will be more and more varied players involved in the business value chain, some of which will be smaller entities with limited experience in IP matters. This is going to be a challenge for IP licensors. They will need to help even the smallest players understand the need to get the necessary licences to operate their businesses and to provide an easy way to do it. We have seen initiatives such as Avanci working along these lines, but we have to wait to see how this model develops."
Another challenge, del Olmo explains, is the lower margins associated with many IoT devices that operate in highly competitive, cost-sensitive sectors where prices are typically a few euros or dollars. "Licensors will need to reflect this in the royalties they ask for in order not to inhibit the development of markets," he says.
Another interesting issue del Olmo identifies is the distinct requirements of different IoT devices in terms of connectivity: "Whilst some will still use 2G for quite some time, mainly for price reasons, others will need to go for 4G due to low battery consumption or even to 5G, due to low latency requirements. This may be the case for areas such as autonomous driving or gaming." Such differing needs will also influence licensing negotiations.
Del Olmo will be speaking on the third panel at IoT IP entitled "New protection paradigms for IoT". Alongside him will be Mirko Boehm from Open Invention Network, Peter Moeldner from Robert Bosch, Beat Weibel from Siemens, Lucy Wojcik from Ocado and Robert Klinski from Patentship.
Attendees at IoT IP will have the opportunity to hear from over 20 senior IP experts working in a wide range of sectors. These include telecoms, automotive, energy, consumer goods and industrial manufacturing. Together they will shed light on the IP strategies that will underpin innovation and business success in the IoT era.
View the full agenda and speaker line-up online here.
Like all IAM events, IoT IP offers an unrivalled level of networking and the chance to interact with senior licensing experts, industry deal makers and IP thought-leaders. The event and sessions will not be streamed or broadcast, so being there is the only way to ensure that you gain these vital insights.
You can register to attend the event here: www.IAM-events.com/IOTIP.