"Talented professionals don't need marble or glass surroundings" – inside IP experts' post-pandemic working practices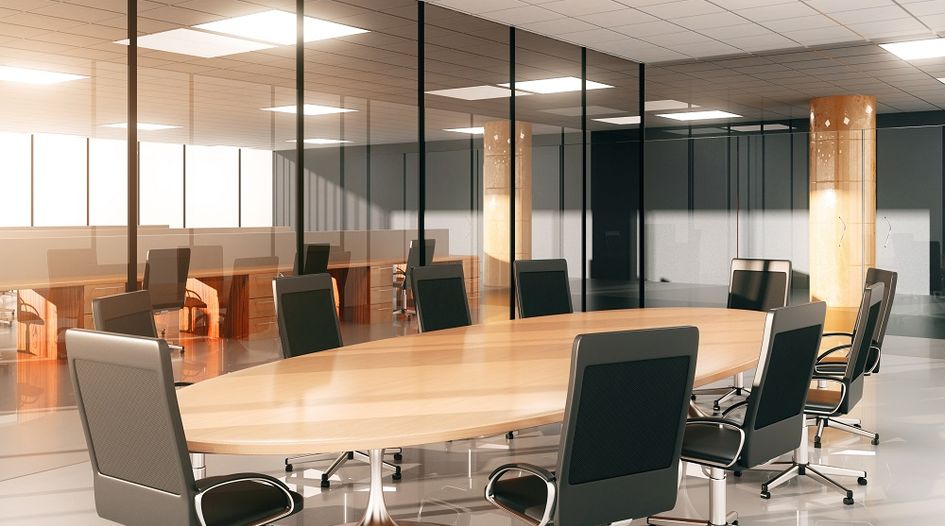 Covid-19 and subsequent lockdowns posed an unprecedented challenge to workplaces around the world. While many changes were sudden and extremely drastic, some brought surprising benefits – from a new confidence in hybrid working models, to the opportunity to radically reduce the costs of proceedings. IAM asked five practitioners, featured in its annual Global Leaders, to share their perspectives on the changes having the strongest impact.
The age of five days in the office is over
For William Munck of Munck Wilson Mandala, whether the remote working environment is the new normal has become the "elephant in the room" – with no 'one-size-fits-all' approach across the legal industry. The decision has to be aligned with a firm's business plan, and what works for the individual.
MWM has "adopted a return-to-the-office hybrid work model that empowers [their] folks to work from their home offices or wherever they choose". He notes: "Most of our workforce has returned to the office, preferring face-to-face collaboration, but we also have high-performing remote workers."
A blend of the two methods of working is the preference of Joel Nägerl at Zimmermann & Partner Patentanwalte. While he is a keen proponent of the value of meeting face-to-face to "exploit the full potential of human verbal and non-verbal communication skills", he also appreciates the flexibility of remote working.
Again, the key is to make case-by-case decisions on how to approach everyday activities. He expands: "What I appreciate is an optimal mix of the flexibility of remote working and the intensity of personal meetings. For instance, a video conference, which can be set up when necessary, may be preferable over time-consuming business trips in certain instances. In other cases, personal meetings can be more effective, particularly when a large group of people meets and creative approaches are to be explored."
What is clear is that the old way is gone. Ilya Kazi of IK-IP finds it highly unlikely that firms will return to working five days in the office. He notes that covid has shifted focus to substance rather than form and appreciates that "talented professionals or small teams [can] do a first-class job while working without marble or glass surroundings". At a time of rising energy costs, he even describes offices as "an unhelpful indulgence".
Crucially, the post-pandemic working environment has also shaken up the legal industry, with leaner operations that require less infrastructure creating opportunities for practitioners: "I have seen several smaller firms starting or growing with respected individuals from legacy organisations, all sharing focus on doing things efficiently and enjoying not having to keep a second team occupied to keep the rent paid and the lights on."
Online proceedings are on the rise
The pandemic shifted White & Case's Peter Armenio's practice from almost entirely in-person to nearly completely online for well over a year. During this time, he "conducted a Federal Circuit appeal, two full arbitration trials, a preliminary injunction hearing, multiple claim construction […] hearings and multiple expert depositions" – an example of just how much can be done under the most trying circumstances.
Armenio is a keen appreciator of how online proceedings can help to drive savings, asserting that these "were more efficient (and certainly cheaper) when conducted online". He expects to see a permanent increase in online proceedings, especially for cost-sensitive matters.
Nägerl concurs, reflecting: "Some of these developments, like proceedings by video conference at the EPO, will definitely stay."
Beijing Sanyou IP Agency's Xiaolin Dang also agrees that IP practice will continue to change due to the pandemic. IP services will be provided in a different way, "as communication with clients and the way in which cases are handled have changed dramatically" with the introduction of video conferences and hearings.
He maintains that IP rights are also being affected by this shift – they are "not only valuable in the real world, but also in the virtual world". The increasing popularity of the metaverse, accelerated by the pandemic, will undoubtedly play a role in how firms adapt their practice moving forward, he says.
A number of law firms, in Europe and the United States, have already launched offices in the metaverse. That trend is set to continue in the evolving post-pandemic landscape.
IAM's Global Leaders showcases the patent elite from around the world and digs into their insights on the IP industry today