Smartphone technology – a peek behind the screen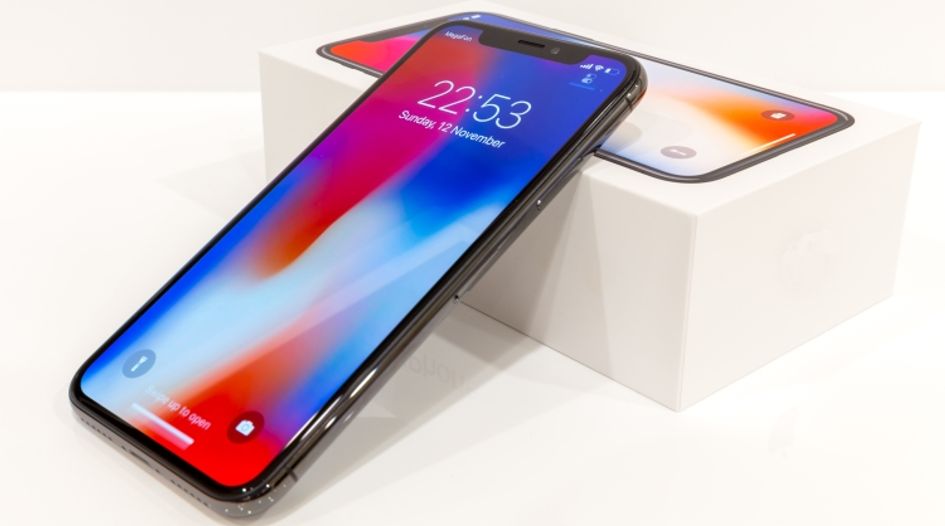 IAM and Clarivate Analytics, the world-leading provider of patent information, have partnered to provide IAM's readers with exclusive insight and analysis of globally important IP business issues. In this month's piece, Clarivate's Bob Stembridge takes a look at key patent data linked to touchscreen technology
In contrast to the major release last year of the iPhone X, there were few surprises last week when Apple announced the launch of three new iPhone models: the iPhone XS, iPhone XS Max and iPhone XR. The iPhone XS and XS Max are basically upgrades to the iPhone X. While the iPhone XS has the same size screen as before, the iPhone XS Max is Apple's largest iPhone ever at 6.5 inches. The iPhone XR essentially takes elements of the existing iPhone X and the iPhone 8 to provide a new phone at reduced cost.
What is perhaps more surprising, though, is the origins of the technologies that lie behind these devices, how they were developed and where they are headed.
Take the touchscreen.
The development of this can be traced back to the early 1960's with the first description of the concept in a 1965 article by Eric Arthur Johnson in Electronics Letters titled "Touch display - a novel input/output device for computers". The subsequent 1969 patent US3482241A describes a grid of contact points across a screen which uses the operator's natural capacitance or resistance to indicate where the screen has been touched. This patent is cited by 69 later published inventions including 14 US patents to Synaptics Inc who adapted the technology to develop the world's first touchpad for laptops.
The development of the Apple iPhone touchscreen can also be traced back to Johnson's patent through Apple's patent USRE45559E1 for "a portable computer hand held cellular telephone" which is part of a family of 19 patent documents based on the original PCT filing, WO1999022338A1 published 6 May 1999.
Interestingly, this invention was originally patented by British Telecom, but rights to the portfolio were reassigned to Apple in three stages from 2008 to 2010.
The original PCT filing itself is cited in 92 later patents and the complete family of 19 documents is cited in 431 later inventions.  This shows a healthy pick up of the technology in this invention over time.
Figure 1: Inventions citing WO1999022338A1 patent family per year
Source: Derwent Innovation
Apple themselves cite this invention most often, but intriguingly the next highest citing organisation is Creative Kingdoms, formed in 1999.  Creative Kingdoms is a subsidiary of Great Wolf Resorts which "uses its proprietary technology to create experiential entertainment attractions" and is the creator of MagiQuest®, a high-tech, interactive, role-play game.
For touch screen technology generally, innovation was slow to develop at first, but picked up from 2005 onwards with the development of LED technology.  Figure 2 shows a clear correlation between the volume of touch screen patent families in general and LED patent families specifically.
Figure 2: Growth of touch screen patented technology by earliest priority year
Source: Derwent Innovation
The top five major players by volume of touch screen technology patent families are all from Asia. They are led by Samsung (1633 families) and LG (1513 families) from South Korea, followed by BOE Technology (1119 families), Shenzhen O-Film Tech (733 families) and Tianma Microelectronics (634 families) from China.
The latest developments in touch screens centre around OLED materials (organic light-emitting diodes).  This technology provides the capability for thinner screens with much higher contrast and colour brightness. Using a flexible transparent substrate, larger screen sizes with wrap around edges are possible.  The technology is also being developed to create full size folding screens, a prototype of which was demonstrated by BOE Technology at the SID Display Week exhibition in Los Angeles last year. Samsung has announced plans for a folding phone launch this year and Huawei also plan to unveil their version next year. 
As market growth for smartphones starts to slow, we can be sure we will see the implementation of more feature-rich technology which can be tracked through delving into the patent portfolios of the major innovators in this space.