Storm clouds over Silicon Valley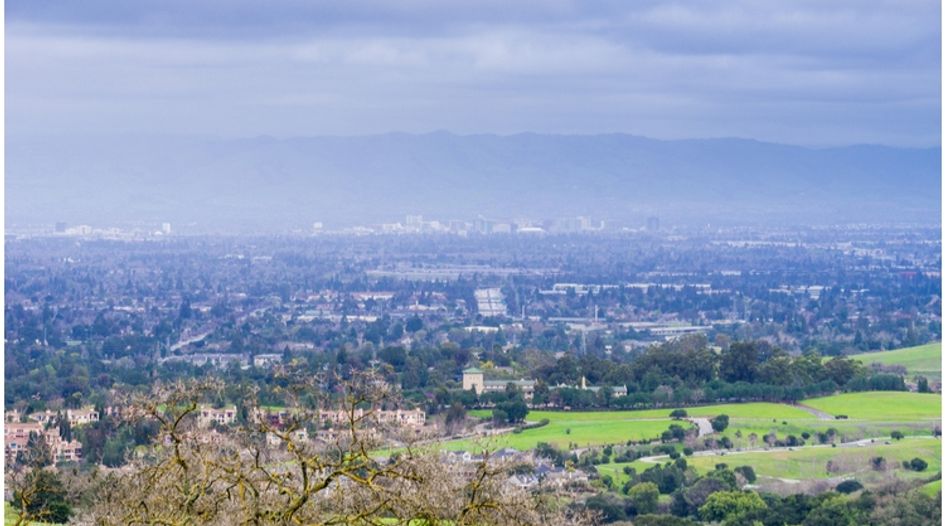 The jury may still be out on whether there has been any significant pendulum swing-back in the US patent market, but one area where there has been clear a shift over the last year is in policy-making and the narrative that surrounds it. After a number of years in which all doors were open to them – in the White House, the US Patent and Trademark Office and Congress – the BigTech-backed reform lobby is now finding it a whole lot tougher to set the terms of debate.
Earlier this week, USPTO Director Andrei Iancu got a standing ovation from parts of his audience after giving a speech at the annual AIPLA Meeting in which he talked of "a new day at the PTAB", announced further changes to the way it operates and pushed back against criticisms of the decision to move from broadest reasonable interpretation to the Phillips construction. "There is no reason for the USPTO to be using a claim construction standard in IPR that eliminates patents that would otherwise survive challenge in District Courts. Doing so is an example of what I have referred to as an over-correction that risks throwing out the baby with the bathwater," he said.
This followed on from a speech he had given the previous week in east Texas that took direct aim at those who he accused of "repeatedly telling "patent troll" stories". That narrative must end, he stated: "And, at least as far as the USPTO is concerned, it has now changed." Iancu continued: "Remarkably, in what I believe amounts to Orwellian "doublespeak," those who've been advancing the patent troll narrative argue that they do so because they are actually pro-innovation. That by their highlighting, relentlessly, the dangers in the patent system, they actually encourage innovation. Right!"
No names were mentioned, but it did not take a huge leap of imagination to work out who the director was talking about. The High Tech Inventors Alliance – whose membership comprises Adobe, Amazon, Cisco, Dell, Google, Intel, Oracle and Salesforce – certainly got the message, putting out a press release repudiating Iancu's words within days of them being delivered.
After a relatively cautious start in charge of the agency, during which he kept his cards close to his chest, the last few months have seen Iancu begin to nail his colours very firmly to the mast: it is clear he believes that the anti-patent rhetoric of recent years has been overblown and that decisions taken on the back of it have been damaging. What's more, he is making plain he will do what he can to enable rebalancing in a system that he thinks has veered too far away from protecting the interests of patent owners.
And Iancu is not the only member of the Trump administration to be speaking in this way: Makan Delrahim, the head of the Department of Justice's antitrust division, has also been making forceful points for close to a year now on the importance of balancing the interests of originators and implementers when it comes to the licensing of standards essential patents - and arguing that the use of antitrust laws is not appropriate when seeking to police SEP owners' behaviour.
All this is in marked contrast to the mood music, language and decision-making prevalent during the final years of the Obama administration, when ex-Google patent head Michelle Lee was in charge of the USPTO and the White House was publishing highly partial reports on patent assertion entities that repeated claims and data that many in the US patent community knew to be decidedly unreliable, to put it mildly.
But it's not just in the executive where change is in the air. In a couple of weeks there are elections in the US which will mark the departures from the national legislative scene of two of Congress's most influential and important backers of patent reform. As chairman of the House Judiciary Committee, Virginia's Bob Goodlatte was a driving force for change who bought totally into the patent troll narrative and framed reform as a means to curb abuses which harmed innovators and rewarded speculators. In doing this, he had the full-throated backing of Darryl Issa from California, chairman of the Subcommittee on Courts, IP and the Internet. Both are standing down now, though, which means that come January 2019, two of BigTech's major patent go-to guys in Congress will no longer be there.
This is happening at a time when pro-patent voices in the legislature are becoming more prominent and there is a sharp slow-down in the amount of patent litigation taking place in the US. Meanwhile, data has emerged which indicates that a number of suits previously pinned on assertion entities may actually have been filed by lone inventors – such a potent symbol of the American dream. That matters politically: it is one thing approving laws which have been framed as a way to prevent gaming of the system, it is quite another to wave through legislation that has the potential to harm the US's latest generation of the kind of people Iancu name-checked in his Texas speech: "Edison, Bell, and the Wright Brothers; Boyer and Cohen and Caruthers; Ted Hoff and Frances Arnold …"
For those in Silicon Valley, used to controlling the patent narrative and getting an uncritical hearing in Washington DC, all this poses a major challenge: not just keeping the need for further change on the agenda, but also protecting what has been secured up to now.
Already, Iancu is seeking to rebalance the pendulum at the PTAB; and with his ability also to rework examination guidelines more could be on the way. It's possible, too, that this may percolate down to the court level, so that judges become less willing to throw cases out on 101 grounds and the CAFC more inclined to uphold first instance decisions. Who knows, a Supreme Court with more patent expertise available to it might even start to roll-back on some of its rulings that have caused so much harm to patent owners over the last 10 to 15 years.
Right now, there is little indication of that happening, but these are fluid, unpredictable times. Often in the recent past it has seemed that judicial opinions have reflected the way in which patents are perceived out in the wider world. Judges and their clerks can't help but notice when the White House and Congress rail against abuses and speculation. But if the executive and legislature no longer buy into an argument that the patent system is not fit for purpose, maybe the judiciary will be less inclined to believe it, too.
The trend is your friend, so the saying goes; and right now in the US, BigTech has lost the Big Mo.
IAM's annual Patent Law and Policy event will be taking place in Washington DC on 13th November, just after the mid-term elections. Secure your place here.