Shanghai research group to license SEPs through Sisvel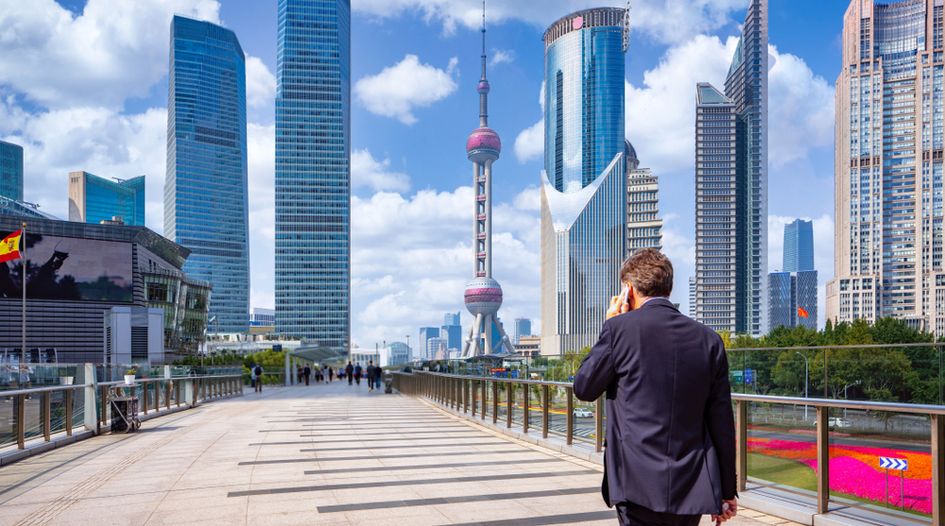 USPTO assignment records from two weeks ago have revealed a patent deal between licensing firm Sisvel and a research lab called Shanghai Langbo Communication Technology. The transaction includes seven US patents and one EPO-granted right.
The transfer was executed back in November, and signing off on the deal for Langbo was Yang Lin, the company's CEO and managing director. I spoke with Yang last week to learn more about Langbo - which describes itself as an "IP-centric startup company […] focusing on 4G and 5G SEP creation" - and its first US patent deal.
Following doctoral studies in wireless communications in the United Kingdom, Yang worked on 4G standards for Bell Labs beginning in 2008. At the time, the storied US research company was part of Alcatel-Lucent. Participating in standardisation work and observing the licensing market in the US and Europe, Yang says he and a group of colleagues began to wonder whether the researcher-NPE model exemplified in the wireless space by InterDigital could work in China.
In 2013, Yang and a group of associates took the plunge, setting up Langbo in Shanghai against the background of an "opening up" in China's IP system and push for greater innovation. The group comprises 10 scientists with PhDs whose past experience includes research for Sony, Philips, Sharp as well as Chinese companies Huawei, ZTE and Datang. "In the first four to five years we struggled," Yang says. Without any granted patents, conversations with big companies and other standards stakeholders were slow in developing.
In the last two years, Yang says, the portfolio has started to come into its own. Langbo has around 250 issued patents, mostly in China, and around 1,200 pending applications globally. As the company began to think about monetisation, it realised that it did not yet have the capacity to license its patents independently. Sisvel was one of the potential partners Langbo approached, and took on a portfolio of Langbo's 4G/LTE patents after a valuation exercise. Yang credits the Italian firm, saying "most of the NPEs and companies still don't believe our model can work in China, but Sisvel agreed to give it a try."
Yang says the deal with Sisvel is important, but only the first step in Langbo's monetisation journey. "We don't need to worry about revenue anymore, as our major costs – 10 researchers and 200-300 annual patent applications – are covered already. The question is, what are we going to do in the future with our 5G patents?"
All options – sale, joining a pool, licensing independently – are on the table according to Yang. One possibility he raises is collaborating with Chinese operating companies: "Except for Huawei and ZTE, many big Chinese companies don't have the ability to generate this research on their own."
I asked Yang about the challenges that foreign licensors like InterDigital – whose business model he obviously respects – has had licensing Chinese implementers. Yang says he has discussed this issue with InterDigital before – his view is that while China does not welcome "trolls", if a patent is able to stand up to invalidation, it should not be a problem to secure licence fees in China. Of course, given the realities of the market the returns "may not be as much as you would get in the US or Europe."
Yang no doubt detects an opportunity for InterDigital-like businesses to emerge from China: "I absolutely see an opening in the market for this, but the timing is very important, especially for us." Expect to look for more interesting developments in China's licensing space, Yang advises, toward the end of this year as 5G-equipped devices become the norm from more manufacturers.