Seven insights into how remote working has hit top IP practices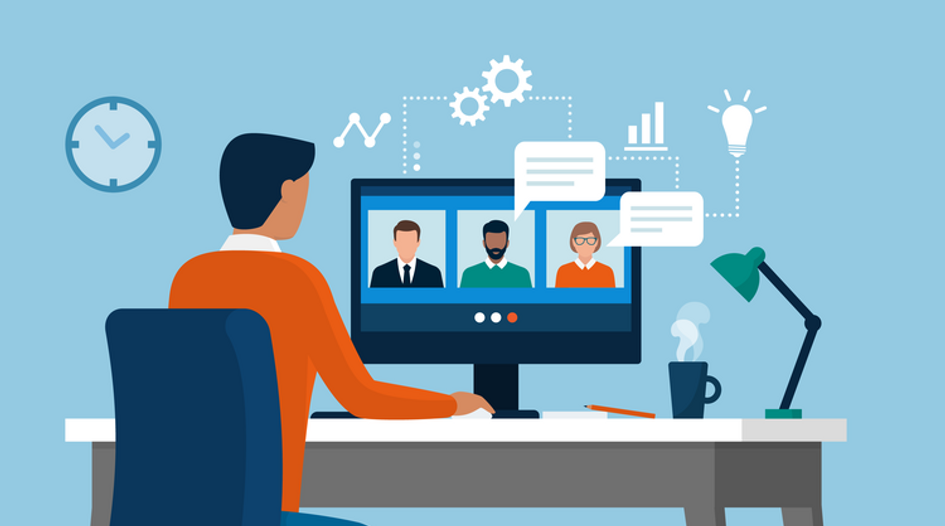 "All previous models of how law firms operate are now being openly questioned and revised" as work-from-home reshapes legal practice
Later this month IAM will be publishing its annual Global Leaders, in which many of the world's foremost private practice patent experts reflect on their professional journeys and offer insights and guidance into career development, practice management and patent industry trends. 
Across a series of broad conversations, we quizzed the best of the best about their own management styles, how these have evolved over their careers and how they have been altered – or not – by 18 months of remote working.
Protecting our people
During this pandemic, as the managing partner, I sought to keep everyone safe while maintaining an effective team dynamic. When necessary, we moved seamlessly to working from home. However, outside of the various waves, most of our team primarily worked in the office. Because social interaction between co-workers is critically important to fostering a great work culture, the physical office is not dead. Those 'water cooler' moments cannot happen when we are all working from home. While it is good to embrace video conference technology, there is no substitute for in-person engagement. As such, our management team has been working hard to ensure that we have a safe environment for everyone at the office. 
Natalie Raffoul, managing partner at Brion Raffoul      
Stay true to your core principles
My management style has not changed hugely, save for the daily use of Zoom and other video-based communication technologies, and that of the now-ubiquitous smartphone for almost everything. I have always been very hands-on and never got into the habit of asking anyone to do anything that I would not do myself. I have always followed the 'we (ie, the team and the client) win, but I lose if a matter is lost or turns out badly' concept and lead from the front. Remote working has not changed this one iota. I doubt that anything in my professional life would alter this.
Kenneth Adamo, principal at Law Office of Kenneth R Adamo
Leverage new tech to offer the best to clients
Like many things in our business, it is important to stay nimble so as to adapt to changing circumstances and covid-19 was a major reminder of this. For most clients, we have replaced in-person meetings and telephone calls with regularly scheduled video conferences. In these we can go over the status of cases, portfolio management and strategy, to ensure that we are in sync and continuing to provide cutting-edge advice.
Rob Katz, attorney and principal shareholder at Banner Witcoff
"People and personalities are far more important than the place"
In terms of remote working, if you are collaborating with the right person who understands what you are trying to achieve, then you can get more done in a short video call than in multiple face-to-face meetings with someone who does not get it or has another agenda. I have built a great team remotely by looking actively to be diverse, inclusive and creative in finding people with the right skills and attitude. This has been refreshing. Recently I had a very enjoyable dinner with a colleague with whom I had been working exclusively remotely for many months - it was great to have a chance to relax and discuss things other than immediate work and we resolved to do so again soon but working remotely had really not inhibited us working as an effective team previously. The people and personalities are far more important than the place.
Ilya Kazi, founder and CEO at IK-IP
Prioritise communications
I believe that being flexible is more important now than ever. All previous models of how law firms operate are now being openly questioned and revised. However, the fundamental nature of what IP lawyers do has not changed and I try to ensure that we never lose sight of our core values when trying new working structures. The past year of remote working has taught me the value of ensuring that communication is clear with every member of the team and that everyone is engaged.
Essenese Obhan, managing partner at Obhan & Associates
Trust your people to deliver
There is one thing that I have had to learn and am still improving on, I hope: loosening up. As a partner, I am responsible for the client's satisfaction. But I cannot do all the work myself and I do not have to. I firmly believe that supporting, encouraging and entrusting people to reach their full potential and uphold the firm's values is key. Micromanagement is poor practice – I aim to maintain an open discussion culture within working groups, despite the rise in remote working.
Martin Wilming, partner at Hepp Wenger Ryffel
Take the opportunity to reevaluate and plan for the future
It has been a tough 18 months due to the covid-19 pandemic and we have all had to stretch and exercise muscles that we were not aware we had. Throughout the year, we have made huge efforts to ensure that our firm remains connected, including global practice meetings and frequent virtual client events and newsletters. Our partners hold check-ins with groups of associates to ensure that everyone has the resources and support that they need.
However, this past year has made me think about issues beyond associate development, training and reviews to see how we can provide a workplace that is compassionate and understands all of the unique issues posed by the pandemic. To stay connected, we have formed small pods, as we call them. Each one is led by a partner and provides associates with a safe space to share their struggles, such as isolation, balancing work and childcare and the overall impact on their mental and physical health. Creating an open forum to connect has been welcomed and has had a positive impact on staff. We plan to keep it in place as we adapt during in the second year of the pandemic, continuing our efforts of creating an environment that nurtures excellence and teamwork. 
Anita Varma, global chair, IP practice and partner, White & Case