If you thought the last decade was one of big change in IP, you ain't seen nothing yet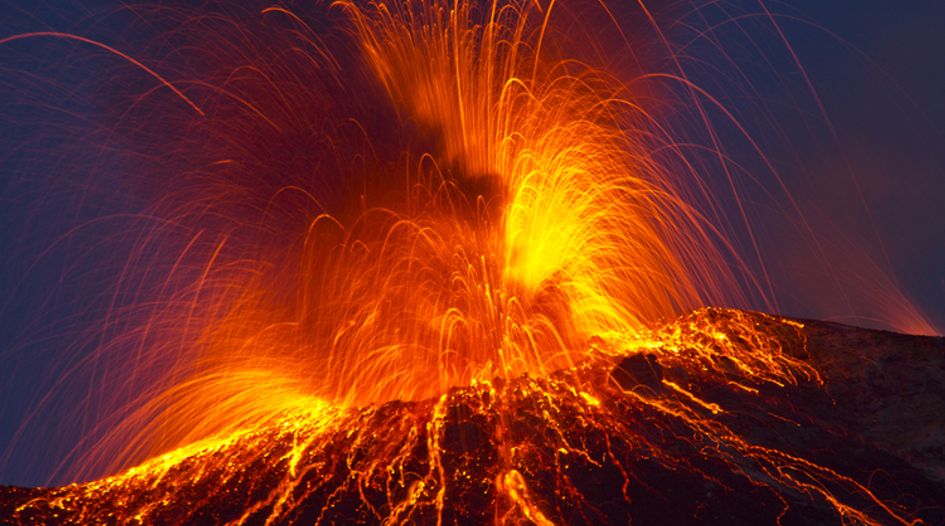 And so, the 2020's begin. Looking back on the last 10 years the next 10 will be quite something if they outdo them for change in the IP world. But my guess is that this is exactly what will happen. In fact, if anything, I think there'll be more change in the next decade than there was in the last (and, yes, I know that strictly speaking we don't start the new decade until 2021 – please indulge me!).
Looking back to this time in 2011, the smartphone wars were in full cry, but we had not yet had either the Nortel auction or the America Invents Act. Both were seismic events, but the latter far outweighed the former in long-term importance. Probably not, though, in the way that most of those who backed it were anticipating. They saw it as a tidying up exercise rather than a huge work of reform, yet with the creation of the Patent Trial and Appeal Board and the inter partes review regime that is exactly what it became.
Along with a string of Supreme Court judgments that culminated in the Alice decision in 2014, the PTAB has played a major role in reshaping US – and international – IP markets, and reducing the monetary value of patents. Ironically, like the AIA, the true import of Alice was largely missed when it was handed down. Its significance only became truly apparent a year or so later after a series of district court and federal circuit decisions.
The consequences of the AIA and Alice were that many of the patent-based business models we saw being so successful at the start of the 2010's have now been largely abandoned or significantly modified. Corporate IP departments have had to rethink the way in which they approach IP and that has had a significant effect on the various third parties – from lawyers, through brokers to reverse engineering businesses and many others – that offer services to them.
All of that is probably no bad thing. There should always be a lot more to patents than straight monetisation. That said, other effects of the AIA and Alice, which have been to deliver even greater advantages to deep pocket patent infringers, have undoubtedly been far less welcome.
What made the AIA and Alice even more consequential was the lack of leadership shown by the USPTO in the period between 2013 and 2017. David Kappos, who as director of the agency saw through the act, departed the scene at the start of Barack Obama's second term. For the next two years he had no permanent replacement, then Michelle Lee, formerly of Google, was confirmed in the role in January 2015. Lee's many qualities did not include a heartfelt attachment to strong patents. It is hard to believe that Kappos would have shared her laissez faire approach to the PTAB or Alice fall-outs.
The USPTO also let things slip on the international front, leaving big leadership gaps for the Chinese and the Europeans to walk into. This shift in power probably would have happened anyway, but under the leadership of Benoît Battistelli the EPO took full advantage of the US's introspection to establish a strong European voice in international patent decision-making. However, it was not only that. European courts, especially those in Germany and latterly in England, became a lot more interesting to patent owners.
All this has also allowed Europe to become key to the development of licensing practices around standards essential patents – something of huge importance given the emergence of 3G, 4G and now 5G. The Court of Justice of the European Union's Huawei v ZTE decision remains the single most important handed down anywhere in the world in this area, and courts across Europe have since been interpreting it largely in ways that favour rights owners. Surely in the 2020s, the US will be doing all it can to become a significant part of the conversation once more.
Of course, we are seeing the Chinese courts already beginning to do this. And that is just one aspect of the remarkable rise in the country's patent influence over the last 10 years. China's market, its companies and its ambitions have all grown in size and scope. There are more active patents in China than anywhere else, though many may be of very dubious quality, and there is more patent litigation. That matters. A lot. The People's Republic is only going to get more important over the coming decade, whatever the outcome of the current trade war it is fighting with the Trump administration.
China's continued rise in importance is an easy prediction to make for the next decade. But other developments seem clear, too. Among the most significant are commoditisation and politicisation.
In the past, there were only a few countries that most patent owners had to concern themselves with: technology was tough to reproduce meaning most jurisdictions were neither opportunities nor threats. Basically, the vast majority of the world's population could not afford to buy products protected by patents and most big-selling patented products outside of medicines were tough to reproduce. That is no longer the case.
In 2020, the world is richer than it has ever been before, while technology has become easier and cheaper to duplicate. That is pushing patents down the trademark route and will have a significant impact on rights owners' protection strategies, bringing regions like Latin America, sub-Saharan Africa and South East Asia more into play. It is already happening in areas such as mobile communications.
The ongoing politicisation of patents will also accelerate, particularly because issues will become a lot more global. Again, this is something those in the life sciences have been dealing with for a while, but it is going to become much more marked in high-tech. Silicon Valley has enjoyed huge success in curtailing the US patent regime and clearly has its sights set on Europe, too.
Across the world, meanwhile, regulatory authorities are taking an ever-keener look at the intersection between patents and anti-trust. It is certain that with the advent of 5G and the Internet of Things this will only increase. Patent owners will require very good answers to the questions they are asked – and solutions to the issues that attempting to license into new industries and geographies raise. Right now, these are not apparent.
Above all else, though, what is going to shape the patent world over the coming decade is the growing influence of data and artificial intelligence. Much more of the former is being created and then manipulated in far more sophisticated ways, making AI ever-more powerful. The pace of this is only going to increase. As this continues, the impact will be huge, but most likely in ways that we do not even know about yet.
One thing looks certain to me, though: while the structures and roles of corporate IP functions, patent issuing agencies and law firm IP groups of 2010/11 would be easily recognisable today; those of 2030/31 will look extremely different. That, above all else, is what everyone reading this piece should be thinking about as the new decade begins.