Intellectual Discovery and IP Bridge sales mark the end of an era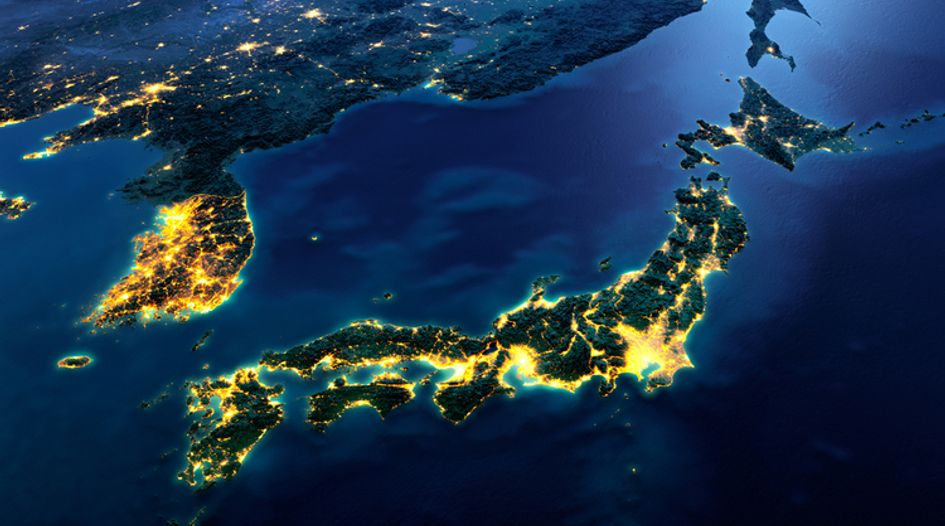 South Korea's Intellectual Discovery (ID) and Japan's IP Bridge – Asia's two most consequential NPEs – have both undergone ownership changes to start what is sure to be a decisive year for the IP market. The transition of each fund operator to mostly private backing effectively marks the end of the sovereign patent fund (SPF) in Asia – the conclusion of a decade in which two leading regional governments funneled public funds into patent aggregation.
ID got a major shake-up in January when South Korean venture capitalist Jang She-ik bought a large stake in the licensing business and also took the helm as its CEO. Jang (in a personal capacity) is now ID's largest shareholder, though not a majority owner. The South Korean government is still a stakeholder with around 10% of ID's shares, but the firm has confirmed that it will stop providing certain defensive "public services" that set it apart from conventional licensing businesses.
IP Bridge, on the other hand, went fully private with the exit of public-private fund INCJ, which helped establish the firm in 2013. A holding company formed by IP Bridge management bought out the fund's shares. It is not clear whether the buyout was facilitated by Daiwa Securities, a Japanese financial giant with which IP Bridge announced a new relationship on the same day as the ownership change, and which therefore might have a significant interest in how the firm fares in the private sector.
What to make of these experiments in state-funded patent aggregation? They were not the first attempts at public sector patent aggregation in Asia and other initiatives followed their lead but quickly fell by the wayside. IP Bank-China, Tianjin Binhai International IP Exchange and IP Bank-Taiwan are just a few of the initiatives which came and went but never made much of a mark (at least publicly) on global licensing or patent transactions.
So, the simple fact that ID and IP Bridge (along with France Brevets, which is still a public body) had staying power to do deals, contest disputes, execute licences and eventually transition to the private sector can itself be counted as a success.
Much of the impetus for SPF formation in Asia was essentially defensive. Some years ago, IAM reported that ID had been set up in direct response to the arrival of Intellectual Ventures in South Korea "with all guns blazing" in a manner seen as "aggressive" and "disrespectful" (an approach to the region that IV moderated over the years). For both ID and IP Bridge, aggregating patents and licensing them to Korean/Japanese industry was a key activity that justified their receipt of public investment.
Intellectual Discovery has confirmed that this is the kind of service it can no longer provide in its new, more profit-focused orientation. Presumably the same is true of IP Bridge. While defensive plays would not have earned much money for the fund operators themselves, it is hard to quantify how much value it has created for Korean and Japanese industries over the years by taking patents off the market.
What allowed ID and IP Bridge to provide these types of services for so many years were licensing programmes built around the thousands of patents they had acquired. Each fund eventually had to resort to litigation. It is again hard to assess what rate of return they have earned on their purchases based on announced deals. IP Bridge seems to have enjoyed particular success in the semiconductor space, while ID achieved some favourable litigation results and has quite a few cases pending.
Certainly not everything that the firms tried was a success. ID grappled at times with internal disagreement over the direction of the fund, particularly whether and on what terms it would transition toward the private sector. Both entities seem to have left the government sphere somewhat later than they had initially projected.
And, of course, if policymakers ever saw SPFs as a solution to the licensing and litigation challenges posed by IV and other NPEs, they would have been seriously misguided. Japanese and South Korean tech players remain prime targets even as US patent litigation has come down from its high points. The real question is whether the existence of a monetisation vehicle in each country helped produce a national IP ecosystem that better prepared companies to deal with overseas threats.
The cultural changes that have happened around patents in both countries are undeniable. South Korea is generating significant NPE activity aside from ID, with universities like KAIST and smaller independent operations lodging US patent cases regularly. Local banks have even got into the business of providing plaintiff-side patent litigation funding.
In Japan, a key part of IP Bridge's mandate was to break down the barriers between Japanese technology companies and ease some of the stigma around patent transactions and litigation. And it is no longer particularly novel to see Japanese firms transact with patent intermediaries or file lawsuits aimed at generating licensing revenue.
Of course, it is not clear whether SPFs jump started these trends or simply piggy-backed them. And other options were available. China poured massive amounts of state resources into patents without setting up a centralised SPF-like entity and managed to create a thriving domestic IP marketplace. Taiwan also produced very savvy IP owning companies without ever getting an SPF off the ground.
One salient fact about the SPF model is that it never did become a widespread phenomenon among mid-sized economies. And barring major changes to the IP marketplace, it does not seem likely that new entities of this type will emerge anytime soon in Asia or elsewhere.
Now, both IP Bridge and ID embark on what is sure to be a challenging phase. They'll benefit from the removal of certain constraints while facing the loss of their state-backed halos, all against the backdrop of a highly uncertain business environment.
While it will be interesting to see if they do more business with foreign firms, the more telling thing to watch will be whether their key domestic clients stick by them. That will likely tell us everything we need to know about how much value they have created.