Japan's position as a 5G follower will shape its IP policy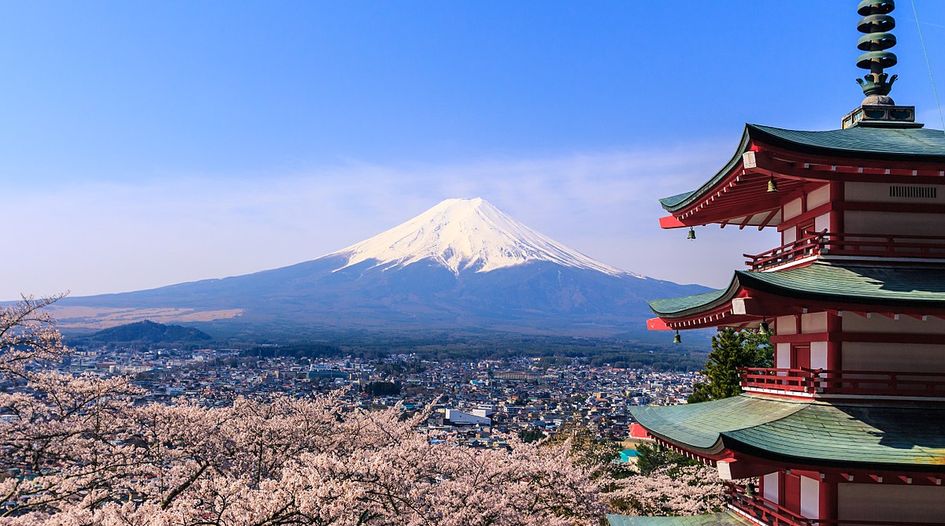 Last month, Japanese prime minister Shinzo Abe met virtually with the country's intellectual property strategy headquarters to finalise the extensive 160-page document that will serve as a manifesto for policymakers in 2020. "The importance of intellectual property is increasing, especially for digital technologies," the Prime Minister said, reflecting on the new normal imposed by the covid-19 pandemic. "We need to swiftly establish a new intellectual property strategy that is attuned to such changes in the times."
One minor consequence of the pandemic has been the disruption of Japan's 5G service rollout, which took place in late March and has been met with a muted response from customers. That marked just the latest setback for the transition to the new mobile network generation, which trailed those of neighbouring South Korea and China, where uptake has been even faster than expected.
That is part of the reason why, when Japan announced plans to create a comprehensive 6G strategy this summer, it was seen by some analysts as admission that the country will need to "make up lost ground" after a slow start in 5G.
If the delayed deployment is cause for concern, a look at the IP landscape for 5G might cause even more worry among senior officials in Tokyo.
A recent report on patents declared 5G-essential found that six companies own more than 80% of the core rights that map to the standard. Japan is alone among the IP5 patent-granting jurisdictions which does not have a 'national champion' in that top tier. Smaller South Korea punches well above its weight, with Samsung and LG combining for almost 30% of 'truly essential' patents.
Looking at the raw numbers of 5G declarations compiled for IAM by IPLytics, there are Japanese corporations among the second tier of patent-filing standards developers. But while quantity is never going to be the deciding factor in leadership, it might rankle economic planners in Tokyo to see that the Japanese firm with the greatest number of declarations is Sharp, now owned by Taiwan-based Foxconn.
That leaves mobile carrier NTT Docomo, which ranks quite well when looking only at families which contain an issued grant, and networking gear makers Fujitsu and NEC. No doubt these companies have all made valuable contributions, and there are well-documented problems with simply patent-counting, but in large-scale cross-licensing discussions, quantity is not unimportant.
The upshot is that a big bill for 5G licensing may be coming due for Japanese industry. It could amount to a burdensome tax for some of the country's most critical companies. Taking advantage of 5G's possibilities will be crucial to automakers, led by Toyota, as they seek to remain competitive. The same goes for Japan's formidable players in industrial robotics and a myriad of areas linked to the Internet of Things.
It could be that some version of this worry was behind a proposal to limit patent injunctions against IoT products that the JPO reportedly considered in April. The office later told IAM that it had neither made a final decision nor set any timetable for such reforms. But it's an idea that has been raised before and is an issue that's critical to some of Japan's most powerful companies – so it won't be a surprise if it surfaces again in some form or another.
Even if more sweeping proposals like an injunction ban never come about, the 5G patent picture suggests that we shouldn't hold our breath for long-discussed reforms to make the enforcement of Japanese patents a more attractive prospect.
That might suit the vast majority of Japanese industry quite well – no doubt it will afford companies a measure of security in the crucial domestic market. But it won't protect their ability to operate in overseas jurisdictions. And it may not create the conditions for Japan to own more of the underlying technology 10 years from now when a new global telecoms standard is codified.
That's something that policymakers may want to think about as they hatch their 6G strategy this summer.