The Indian government must act now to end IPAB dysfunction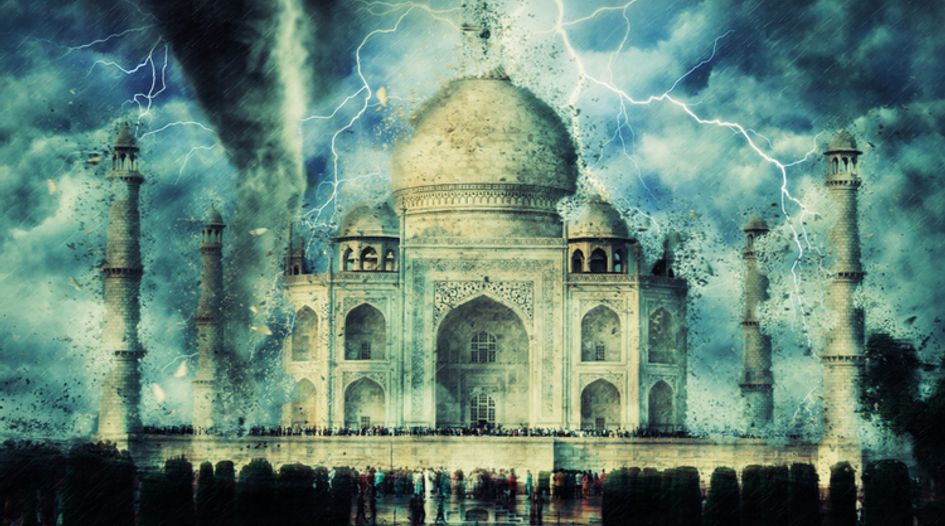 Two months ago, we reported that after a brief period of productivity, India's Intellectual Property Appeal Board (IPAB), which hears appeals from patent office decisions and various other matters, had once again ceased functioning. Chairman Justice Manmohan Singh's term of office expired with nobody to replace him, leaving the body without a quorum to decide cases.
This came to pass despite one Delhi High Court Justice, J R Midha, issuing an urgent recommendation that Singh's chairmanship be extended until a replacement be found, so that IP stakeholders could have the "valuable right to access to justice".
On 1st October, though, the IPAB cancelled all scheduled hearings through to the end of the year for "administrative reasons".
Since then, the situation has only become more intractable. Aside from its trouble attracting and retaining staff, the IPAB has long been plagued by constitutional questions. On 16th November, India's Supreme Court ruled that the legislation which until then had governed the selection process and criteria for IPAB members was unconstitutional.
That is set to complicate the government's efforts (to the extent that it is even making any) to fill the vacant positions on the board. As an interim measure set out by the apex court, IPAB appointments will for now be governed by an earlier piece of legislation.
The IPAB was established in 2003 to, as Delhi High Court Justice Prathiba M Singh wrote in a strongly worded order last month, provide for the "speedy disposal of appeals", which had until then been the job of the delay-prone high courts. Measured against that legislative intent, the IPAB has been an abysmal failure.
The three-year period between 2016 and this summer, in which no patent cases were taken up for want of a Technical Member for Patents, was only the latest in a long line of dormant periods for the board. Other IP domains have it worse: there has never once in 16 years been a Technical Member for Copyrights. In 2011, the Asian Patent Attorney Association sued the Government of India in an effort to compel more appointments.
Justice Singh summed up the two persistent problems with the IPAB: "At every stage, there has been delay in the appointments being made to the IPAB, both of judicial members and technical members. Further, adequate infrastructure and autonomy is also not granted to the IPAB in order to make its functioning efficient and smooth."
The current situation at the IPAB is probably the direst since its establishment. The positions of chair, vice-chair and technical advisor for patents, trademarks and copyright are all vacant. The sole sitting member is plant varieties expert Onkar Nath Singh, who can do nothing on his own.
This matters because currently when India's patent office rejects an application and the applicant wishes to appeal, the case can be stuck in limbo for years. At last count there was a backlog of 4,000 matters before the IPAB, over 600 of which were patent cases.
There is reason to think that a lot of these applicants have good cases for a reversal. Back in 2014, when IPAB was functioning, an Indian law firm wrote in IAM that the IPAB was overturning patent office decisions at a record clip, commenting that the trend "raises serious questions about the level of legal training imparted to controllers".
There is plenty of blame to go around for how the situation got this dysfunctional. Obviously much of it lies at the government's feet. One practitioner recently told me that in his view the government could sort out the vacancy issues very quickly if the political will existed.
But a recent article by legal commentator Prashant Reddy pointed out that IP practitioners should shoulder some responsibility, too, for not having been vocal enough about the IPAB's problems. In fields such as debt recovery outspoken bar associations have managed to push through reform of Indian tribunals.
In other areas, like the backlog for patent examinations, the Indian government has been able to make significant progress. The Department for Promotion of Industry and Internal Trade (DPIIT) has managed to greatly increase the headcount among patent examiners with a sustained hiring push.
Of course, that also means that there are a lot of fairly new appointees on the job. And if they improperly reject an application, there is currently no effective remedy.
The "national embarrassment", in the words of one Indian legal outlet, of the IPAB risks overshadowing the positive reforms that have been happening across the country's IP landscape. It also provides easy ammunition for critics of the country's IP system.
So, the government has every reason to act. The clearest way forward is for the government to get serious about staffing the IPAB as it currently exists. That means not just identifying and approving suitable candidates, but making sure the board has the resources to be an efficient institution and an attractive posting for ex-judges and examiners.
If that is not possible for constitutional or other reasons, it is hard to see why the IPAB should not just be abolished, as Reddy has suggested. Why not hand these appeals back to the courts for the time being and let legislators go back to the drawing board, if they wish, to come up with a workable, constitutional solution?
If there is one thing we do know, it is that there are more esteemed and expert IP specialists on the bench than ever before. That's obvious from the way that Justices Singh and Midhra have sought to prod the government to action on this issue. The courts have their problems with delays, but they can be no worse than the status quo. In fact, they would almost certainly be a considerable improvement.