Why Huawei can't count on patent licensing – at least in the US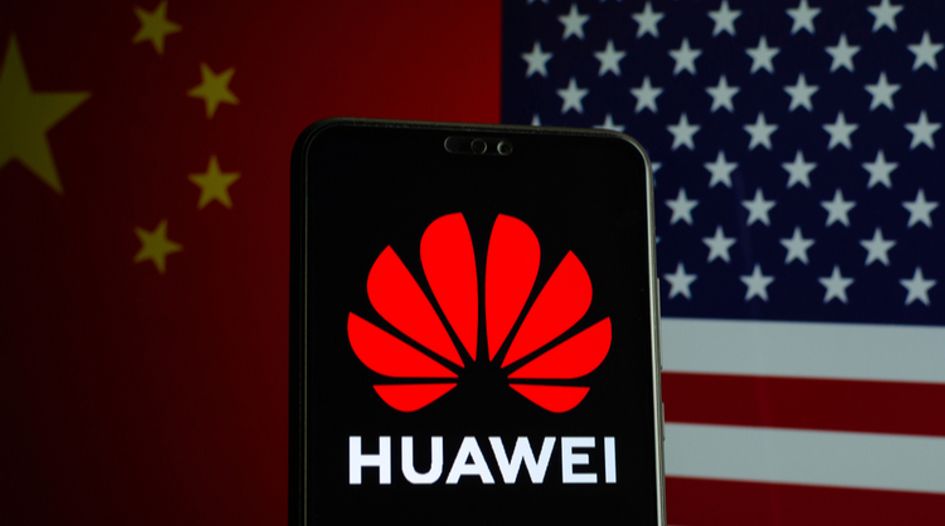 One of the most talked-about pieces of IP research this year, a study from Amplified and GreyB first covered by IAM, found Huawei to be the top owner of 'core' 5G patents so far. The big patent haul is clearly good news for the Chinese company. But ultimately, how much independent economic value will that impressive portfolio of assets yield?
Huawei's 5G patent haul, declared a headline in Bloomberg, "means US will pay despite Trump ban". That is typically how things work, but will it be true in Huawei's case?
Some analysts in China are sceptical. Writing in China's IPR Daily last month, an author named Wu Jing reviewed the Amplified/GreyB study and compared it with competing claims by companies like Ericsson. But the analysis sounded a cautionary note: "This is no longer purely a commercial issue", Wu wrote. "The reality is that it may be necessary to consider political factors before exercising legitimate business practices."
 "If Huawei can only survive by relying on patent royalties," Wu concluded, "Huawei hasn't won, China has lost."
There are reasons to worry about the company's licensing capacity, at least when it comes to using the US patent system. Most notable was Senator Marco Rubio's ridiculous proposal ("not just dumb, but dangerous") to bar Huawei from suing infringers. The proposal was quickly watered down, but the company's legal efforts continue to generate hysterical commentary.
My colleague Bing Zhao's conversation this week with Kang Wei, Huawei's head of video IP, shows that concerns are also held to some extent within the company. The occasion for the interview was the Huawei's decision to join a patent pool (HEVC) as a licensor for the first time. Kang made clear that some of her toughest tasks as a Huawei representative involved asking US companies to pay patent royalties.
"Once, when I was talking with a well-known Fortune 500 US company about a patent licence, they were obviously unfriendly," Kang recounted. "I was puzzled and was unsure whether it was because I represent a Chinese company."
If the same scenario happened today, the US company would not get a chance to be rude to Kang's face. US Secretary of State Mike Pompeo has just announced visa restrictions that could bar Huawei employees from traveling to the United States. I'm not sure anyone in Shenzhen will be jumping at the chance to travel to Texas just now, but if the ban remains in place for the long run, it is sure to complicate any of Huawei's future legal efforts.
In short, Huawei's prospects for enforcing US patents are looking more and more doubtful. Its IP will give it plenty of leverage in Chinese courts, while attractive European venues like Germany may be available too; but US enforceability can underpin a huge chunk of any patent family's value.
The good news for Huawei is that it has a robust product business with a large base of domestic support. If the company is gloomy about its own prospects for pure patent monetisation, expect it to look for ways to leverage its patents to support that core business.
Consider the licence deal Huawei announced with Sharp this week. It managed to secure a component-level licence covering the baseband chips, connectivity modules and telematics control units it supplies to automakers including Daimler. The deal would seem to contradict the insistence of big patent owners like Qualcomm and Nokia that licensing carmakers is the most efficient arrangement.
It is a precedent that helps Huawei the auto supplier, but down the road it could hurt Huawei the patent licensor. There is nothing new in a company taking different positions when it is on different sides of the ball. Depending on how things go for Huawei over the next year or two, it could potentially re-assess whether it can be a successful licensor on a bilateral basis. The answer will shape not just Huawei's pool choices, but every aspect of its IP strategy.