Politics look set to trump patents in China's coronavirus vaccine effort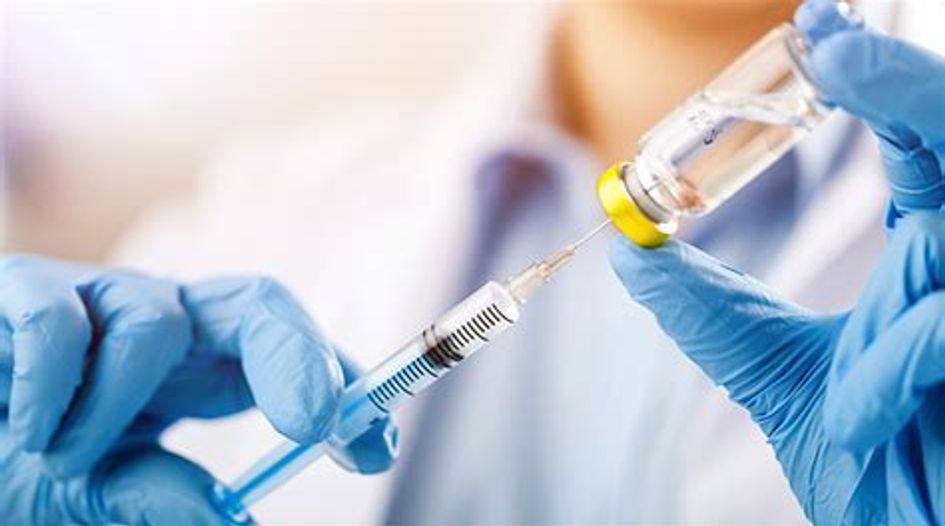 With hundreds of thousands dead, tens of millions suddenly out of work and the global economy at a standstill, the covid-19 crisis is like something a law professor might draw up in a seminar room as a background scenario for the compulsory licensing of a new vaccine. So, it is no surprise that the sparingly used legal mechanism, which lets governments effectively suspend a patent right while compensating its owner, is having a big moment.
As IAM's Adam Houldsworth pointed out in a roundup last week, politicians around the world are increasingly talking about the policy tool, which in normal times could create significant political pushback. Governments including those in Canada, Germany and France have passed measures that pave the way for rapid state action. The European Parliament and various NGOs have also put compulsory licensing at the centre of their policy responses to the virus crisis.
Also last week, the World Health Organisation passed a resolution on covid-19 that reaffirmed the TRIPS flexibilities that allow for the waiving of patent rights. The United States looked diplomatically isolated in objecting to the inclusion of that language in the measure, which was ultimately adopted by consensus.
Pair that unprecedented level of political will with a seeming lack of industry buy-in, and you may have the recipe for compulsory measures to be taken. Just yesterday, the WHO launched an IP pool aimed at facilitating voluntary collaboration among companies and research labs to a tepid reaction from major drugmakers, which are resistant to a 'one-size-fits-all' approach to setting aside IP rights.
The threat of so-called 'vaccine nationalism' adds further fuel to fears that governments may need to intervene to ensure their citizens have access to any proven vaccine or treatment.
A compulsory licence issued to a successful covid-19 vaccine, especially if it occurred in a rich economy with a strong patent system, would instantly become one of the most significant IP stories of our time, especially if it plays out in contentious circumstances. It could turn an obscure legal concept into a global talking point overnight.
But there are a few reasons to think that compulsory licensing's big moment won't arrive after all - and one of them is recent developments in China.
According to a recent survey of the field by the Cornell Alliance for Science, China is home to two of the four most promising vaccine development efforts. CanSino's adenovirus vaccine is one of the furthest along in terms of trials, while another company, Sinovac, is preparing an inactivated virus vaccine, considered one of the safest routes to a working product.
Chinese companies are not known as powerhouse of pharmaceutical innovation, so how they might approach patents and pricing for a vaccine is not certain.
After early reports that a state-linked lab in Wuhan may be stepping on Gilead's patent rights in antiviral remdesivir, senior Chinese officials sought to assure the international community that strong pharma patents were crucial to the covid-19 fight. Given the intense scrutiny of China's IP regime and global anger over its role as the source of the virus, it is hard to imagine China going the compulsory licensing route with a foreign vaccine unless it is absolutely forced to.
In terms of its domestic efforts, the best indication yet of China's stance came straight from the top when Xi Jinping addressed the World Health Organisation last week. Xi said that a coronavirus vaccine developed in China would be treated as a "global public good". It is not hard to see politically why China would want a CanSino or Sinovac vaccine spread far and wide and cheap, and it is a safe bet that the companies from China will be taking that on board if they are in a position to license out a groundbreaking innovation – no legal coercion needed.
That's not to say that compulsory licensing will be necessary if a non-Chinese firm is the first to find success. IAM readers have heard directly from another top vaccine contender, Oxford University, that its baseline policy will be to offer non-exclusive, royalty-free licences to support free, at-cost or limited margin supply. Many other academic institutions and leading pharmaceutical firms have made a variety of voluntary commitments.
More than anything, though, we might not see a headline-grabbing compulsory licence in a major jurisdiction because patent owners will be keenly aware of how damaging it could be to their interests in the long run. Any deals that happen will certainly be negotiated in the shadow of compulsory licensing law – but it may be best for everyone if those laws don't need to be invoked.
If a Chinese firm is first to come out with a vaccine, you can be sure it will generate lots of controversy – but it probably won't be about restrictive patents and high prices. Despite the ambiguous message that sends about the value of patent rights, pharmaceutical IP owners would probably be pretty grateful for that.