Facebook campaign highlights the power of brands, but activism is not risk-free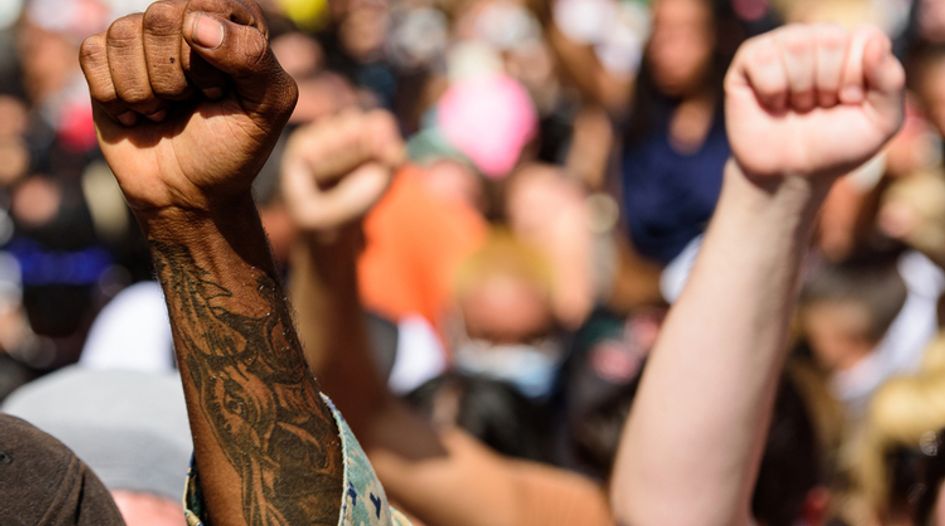 Coca-Cola. Diageo. Honda. The Hershey Company. The North Face. Unilever. Verizon. Just seven of more than 160 brands that have signed up to the #StopHateforProfit campaign, in which organisations pledge not to advertise on Facebook's services in July in a bid to encourage it to "meaningfully address the vast proliferation of hate on its platforms". The campaign is a powerful reminder of the sway that high-profile brands can have – at a time when many consumers are expecting action over words.
The initiative in question was launched on 17th June by a coalition of organisations – specifically, the Anti-Defamation League, the National Association for the Advancement of Colored People, Sleeping Giants, Color Of Change, Free Press and Common Sense. The campaign was positioned as a response to Facebook "amplifying the messages of white supremacists, permitting incitement to violence, and failing to disrupt bad actors using the platform to do harm". Thus, it called on large corporate advertisers to "send Facebook a powerful message: Your profits will never be worth promoting hate, bigotry, racism, antisemitism and violence".
The call followed reports of a number of Facebook employees quitting in protest against how the social media network has handled posts from President Donald Trump and a 'virtual walkout' being staged by some staff. Last Friday, Facebook founder and CEO Mark Zuckerberg made his move, unveiling a number of new policies to be adopted ahead of the 2020 US elections "to connect people with authoritative information about voting, crack down on voter suppression, and fight hate speech".
"The 2020 elections were already shaping up to be heated," Zuckerberg stated: "And that was before we all faced the additional complexities of voting during a pandemic and protests for racial justice across the country. During this moment, Facebook will take extra precautions to help everyone stay safe, stay informed, and ultimately use their voice where it matters most – voting." The full post outlining the new measures is available here.
However, the announcement has not quelled the protests: The Financial Times reporting that brands including Starbucks and Levi's have also committed to pause social media spend. All in all, the boycott – and Facebook's resulting $56 billion share price plunge – has clearly illustrated how powerful brand action can be.
The campaign follows on from recent corporate responses to the Black Lives Matter movement, which has seen a number of brands proactively donating to the cause, or – as is the case with the likes of PepsiCo, Mars and Dreyer's – acknowledging the need to replace long-standing logos and characters that have drawn on or perpetuated racial stereotypes. It has been a pivotal period for brands seeking to flex their muscles and encourage change on a political and social level.
But should we – or Facebook – be surprised that brands have taken up the mantle from governments when it comes to demanding action on political and social issues? Not if you have been paying attention to the demands of consumers.
At INTA's 'Brands in Society: Their Influence and Responsibility' event last month, Jennifer Cohan, president of Edelman New York, gave a keynote focused on the communications firm's consumer sentiment data. One of the 'megatrends' that she highlighted was (in real contrast to a distrust of government) consumer expectations that businesses and CEOs will drive change in society.
Characterising brands as "the new democracy", in which consumers believe companies should serve stakeholders in society rather than shareholders, Cohan noted that in recent polling 62% of consumers stated that their country would not make it through the covid-19 crisis without help from brands. Additionally, 75% said that CEOs need to lead change rather than wait for the government to do so. In short, brand trust is high – but so are expectations.
This was echoed in another study that WTR reported on recently. Undertaken by consumer data specialist Resonate, the "State of Your Customer Report" study examined the brand expectations of different generations of US consumers. It found that: "73% of US consumers believe product and service-based companies should put a stake in the ground to represent their values." What's more, acting or failing to act has consequences: 60% stated that they had taken some form of positive or negative action in response to a brand's actions.
Thus, the age-old approach of passivity no longer works. And, in an environment in which proactive action is expected, customers will vote with their wallets.
The key is authenticity. Not all companies have a long history of activism and only a handful have made it an intrinsic part of their story from the outset; the Ben and Jerry's of the world are few and far between in the big brand environment. However, where risks are taken, consumers will embrace brands that are deemed to be genuine in their intent and keen to encourage change for change's sake, even if it sparks a backlash in some quarters.
Consider Nike, for instance. It walked directly into a political firestorm two years ago when collaborating with then NFL quarterback and human rights activist Colin Kaepernick on a high-profile ad campaign. The move was made while the controversy over players kneeling during the US national anthem in protest against racial injustice was raging. While there were initial calls for a boycott of the sportswear brand, it held its course, highlighting an issue that still persists today. It now appears firmly on the right side of history.  
On the flip side, those seeking short-lived opportunity in the current environment face enormous risk. Reflecting on Edelman's data, Cohan noted that although 64% of US consumers said that they will boycott a brand based on how it acts on racial injustice, two-thirds will turn their backs on that brand if the action is not deemed meaningful. "Brands can't just be woke-washing," Cohan stated.
While brands are certainly at a watershed moment, action needs to be sustained. Whether responding to the covid-19 pandemic, engaging with the Black Lives Matter movement or pressuring social media companies to focus on the integrity of their platforms, the past few months have shown how truly effective brand action can be. Not only does it raise awareness of fundamental issues, but it enhances brand reputation and builds increased buy-in from consumer bases. It can truly be a win-win scenario.
Brand affinity is powerful. However, it will be destroyed in no time at all if companies fall back on old passivity - or are deemed not to have made social responsibility truly a part of their DNA.
This is a version of a piece originally publsihed by World Trademark Review, IAM's sister publication