SEP owners must beware of hindering Europe's golden 5G opportunity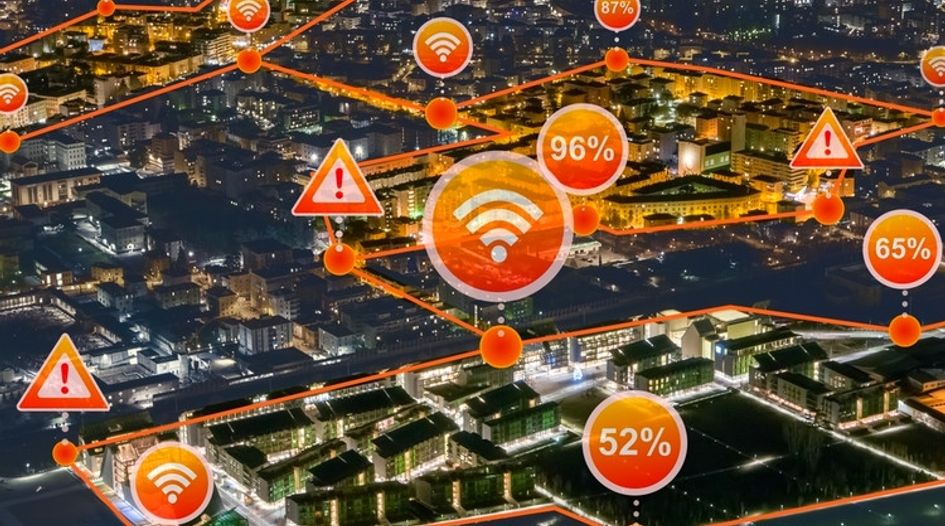 The EU Commission has proposed a set of measures to ensure that everyone (and everything) will have the best possible internet connection so that they can participate fully in the digital economy and drive the digital transformation of Europe forwards for the next decade.
The Commission's 5G action plan lies at the heart of this set of measures and is designed to spur and stimulate the necessary investments in infrastructure and technology.
The goal of EU citizens having access to 100 Mbps high speed digital pipes by 2025 captures the imagination of industry and entrepreneurs. Layer onto that the aspiration that in the same time frame schools, transport hubs, hospitals and digitally intensive enterprises will boast 1 Gigabit pipes and the scene is set for a true win-win situation: The European Gigabit society.
Or is it…?
What can be overlooked in the rush to deploy the latest state of the art technology - in this case high speed 5G digital pipes connecting citizens and IOT devices - is the role played by IP royalties. These royalties accrue to the technology providers that have provided standard essential patents (SEPs) to the standards setting organisations (SSOs) specifying 5G's interoperable standards.
Although the standards may be clearly defined, the management of the royalties isn't. It's a mind-boggling, complex riddle to work out who to pay what, when and to whom, while avoiding being sued. This is particularly taxing for the SME that is setting out to develop new innovative products, applications and services.
Why is IP an issue in 5G standards?
Firstly, the simple question, what is 5G? We are rushing headlong into deploying it, so it must be easily defined.
Turns out it not quite that simple…
During a keynote address at the Mobile World Conference in Barcelona in 2014 , then FCC chairman Tom Wheeler compared 5G to a Picasso painting. "I see something different than you see," he said. "I think that's where 5G is right now. It's all in the eye of the beholder."
He was right. To many innovators, 5G is a network of networks. It involves upgrades to the core network and integrating new and existing radio access networks. These networks range from high speed short range, fat, low latency pipes all the way through to long range, low power, skinny pipes. Not forgetting to include satellite and high-altitude platform (HAP) connectivity to fill in the blanks. Different pipes use different technologies and attract widely varying IP royalty payments to the technology owners.
One feature that is all too common is a practice called royalty stacking. This is where suppliers of the technology, licensors, force innovators who implement standards, licensees, to buy a bundle of patent licences to obtain the one or two they require for their product development.
This is similar to the technique used by some pay TV operators to insist that base channels are bought before, say, the premium sports channel can be acquired.
The EU Commission has called out royalty stacking, noting that it has harmful effects on end users and should be avoided.
As a practical example, take the oft-quoted 5G application, the autonomous car. The autonomous car will be controlled by a large array of IOT enabled electronic modules.
It is widely accepted that these electronic modules will be connected to the internet by networks of digital pipes. The faster versions of 5G will provide much lower latency and support for more automotive use cases and scenarios than today's existing 4G or LTE networks.
However, as the coverage area for 5G is likely to be limited due to economic factors, autonomous vehicles need to be equipped with the capability of switching between different digital pipes depending upon availability, cost and performance of the networks.
Driving in the Highlands of Scotland will require a different sort of 5G to be deployed than in the middle of Munich.
Due to the central role of standards in 5G networks, it is certain that each pipe deployed will come with the necessity of executing SEP patent licences. Without checks in place, these will attract multiple royalties and the process of obtaining and negotiating these multiple licences will not be trivial.
What IP bearing technology underpins the 5G digital pipe and the content flowing through it?
Video is by far the most common data type transmitted across digital pipes. Cisco estimates that it would take an individual more than five million years to watch the amount of video that will cross global IP networks each month in 2021.
Video content has to be compressed to flow through the pipes. This act of compression is covered by patents linked to royalty streams.
This is where it gets complex. The engineer innovating her 5G service and application is faced with, in addition to her 5G telecom royalty patents (more of that later), having to pay for codec licences.
But who to pay and how much?
Take a common standard codec developed in the early 2010's by ISO and the ITU called HEVC (high efficiency video codec).
HEVC licences are required from three patent pools: MPEG LA, HEVC Advance and Velos Media.
The terms of the first two pools are public, but the terms of the latter are not and require a NDA to be signed before being made available.
In addition to these three, there are many HEVC IP holders who are not members of the pools and who choose not to make their licensing terms public (see diagram below courtesy of Divideon).
As the 5G digital data pipe becomes attached to different industry segments, so the royalty train follows it. Need to perform a remote operation which requires video streaming from the  location of the patient … how about streaming a drone shot of your farm fields to check the efficiency of your irrigation network….? The 5G telecom pipe transmits these video data bits and in doing so layers on additional royalty charges.
One of the common 5G technologies is created by an SSO called 3GPP (the 3rd Generation Partnership Program, which unites seven telecom standard development organisations). This group is responsible for creating standards used globally by network operators; and in the process of doing this technology choices are made. These result in SEPs being created. The owners of these patents are obliged to license them on FRAND terms.
Qualcomm, Ericsson and Nokia are three of the large players and have made recent announcements on how much revenue they are seeking to derive from each 5G mobile phone. They and other 5G technology players make no secret of the ambitious monetisation targets they have for their patent portfolios.
On the flip side, the licensees of 5G technology that utilise standards to innovate are becoming vociferous in expressing their concern that the behaviour of licence holders, using techniques such as royalty stacking combined with aggressive litigation, is stifling the very innovation that the move to 5G was supposed to herald.
Large organisations that have committed to services using 5G in automotive and health are having to carry out ongoing risk analysis on how much the 5G technology might cost to acquire and deploy.
Small SMEs looking to enter the IOT market are fearful that they don't have the corporate firepower required to manage royalty costs. The costs are not insignificant and eat into the operational budget that could be used to develop new products and services.
Is the 5G digital pipe heralded as the font for a new high capacity free flowing digital transformation benefiting society in danger of being drained dry at source by communication and content technology taxes?
How best to curtail stacking, curate certainty and promote innovation in 5G deployments?
In November 2017, the European Commission published a Communication setting out the EU approach to SEPs. This laid down a number of key principles, taking into account how industrial sectors are organised as well as efficiency considerations.
These principles are welcomed by innovators that use standards; however, those same innovators are still seeing some SEP holders, whose primary business model is patent monetisation, push for higher and higher rents.
As the 5G digital pipes increasingly fuel the digital transformation in Europe's vertical industries (automotive, energy, food and agriculture, city management, government, healthcare, manufacturing, public transportation and many more ) so SEP owners' desire to capitalise will increase. Those that renege on their commitment to license on FRAND terms risk killing the goose that lays the golden egg.  Their gate keeper actions threaten healthy competition and potentially hinder IOT innovation within the member states by increasing costs and fostering a climate of uncertainty.
The situation can be improved by standard setting institutions taking steps to avoid the harmful effects of royalty stacking. This will reduce the barriers to implementation and decrease the risk of those who use standards receiving a royalty shock.
More transparency in licensing offerings and the process of licensing is to be welcomed.
Product managers designing IOT equipment connecting to 5G shouldn't have to hedge their cost estimates to derisk the viability of their design. In the case of the mobile phone, royalty payments can account for over 10% of the BOM.
5G is a tremendous opportunity for European enterprises and citizens. It is a digital pipe that is poised to benefit society by spawning a range of new consumer products and services that will reinvigorate industry and create new jobs by supporting the entrepreneurs of tomorrow.
SEP holders today have control of the digital pipe's economic valve in their hands. They must choose to work with the stakeholders to encourage a torrent of innovation, so helping to create  a much wider richer market that all will benefit from.
Ending royalty stacking, while agreeing to and implementing greater transparency, will help reduce the cost and simplify the management of IP royalties. This, in turn, will encourage our vertical industries to embrace 5G , place the EU at the forefront of internet connectivity and accelerate the innovation that fueling our Gigabit Society.
Jim Beveridge is a fellow of the Innovators' Network, an independent Foundation supported by ACT | App Association