Revealed: The IPBC Global 2023 agenda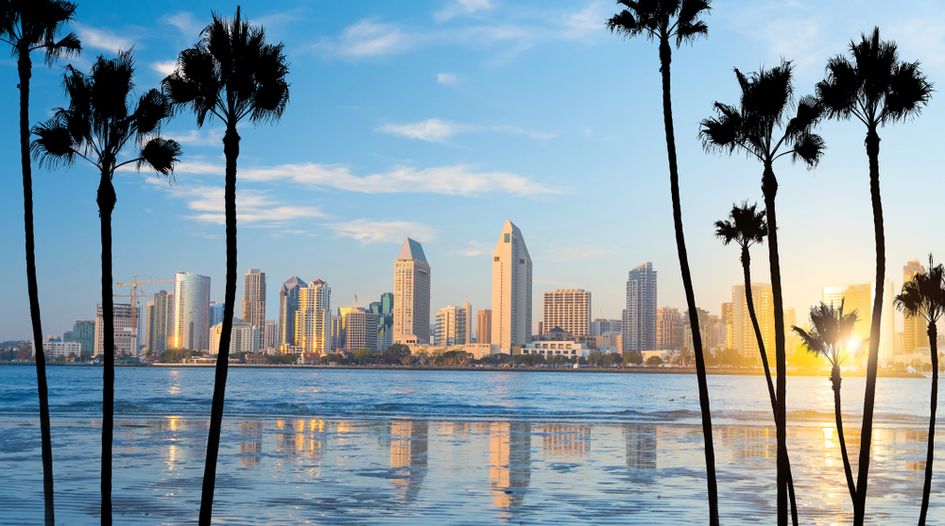 We need to talk about China. Geopolitical tensions are complicating the role of the world's second-largest economy in the global IP landscape and you need to know how it will affect your patent strategies.
This is just one of the pressing topics to be explored at IPBC Global 2023, taking place at the Hyatt Regency Mission Bay Spa and Marina in San Diego between 12 and 14 June.
This week, IAM is proud to reveal our full agenda. Developed with an advisory board of industry leaders, the event is packed with cutting-edge discussion points to help you stay on top of your game and features a keynote interview with Liren Chen, President and Chief Executive Officer of InterDigital.
Plenary sessions include 'IP finance – opportunities incoming' (offering a low-down on IP-backed loans and the rise of insurance and emerging forms of finance) and 'SEP licensing: a fresh focus for the year ahead?', in which top SEP holders and standards implementers will offer their perspectives on the current and evolving FRAND landscape.
Come and participate in masterclasses, where you will hear key takeaways on topics such as demonstrating the value of your IP portfolio for selling, licensing, funding and M&As – more important than ever during times of economic uncertainty. We'll also be taking a deep dive into the Unitary Patent System: what we know, what we don't know and what we need to know. And, in our AI masterclass, we take a magnifying glass to how AI is super-charging innovation across industry sectors and what this means for you.
Roundtables on trade secrets – they're here, cannot be ignored and are set to become increasingly important – and strategising as supply chains evolve are also in the IPBC Global 2023 diary.
IPBC Global is the world's foremost gathering of more than 600 senior thought-leaders and decision makers operating in the global IP market. We bring together corporate executives, deal makers, investors, policy experts and legal professionals to share insights, discuss new trends, and build their networks.
Read the full agenda here, and join your peers as we explore the opportunities and risks facing IP owners in today's fast-paced business world.