Patents and the fourth industrial revolution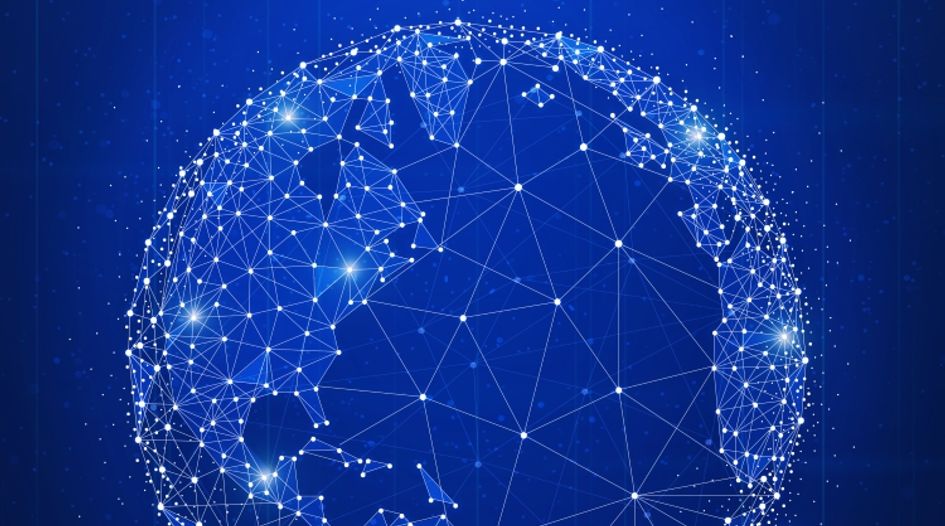 The fourth industrial revolution promises to have a profound effect on almost every economic sector. Patent offices around the world must evolve to keep pace with the rate of change and to support the development of new innovations
Picture: Antiv/Shutterstock.com
Readers of IAM are more aware than most of the fast pace of change and innovation. Patent offices and the patent profession as a whole have witnessed the rise and fall of many technologies in recent decades, including biotechnology, nanotechnology and a plethora of ICT-enabled innovations. Markets evolve and the patent system adapts accordingly. However, the so-called 'fourth industrial revolution' (4IR) has the potential to disrupt industry, society and the patent system itself.
The third industrial revolution began in the latter part of the 20th century with digitisation, the evolution of information technology and the invention of the Internet. As a result of these developments, we are now witnessing the fourth major industrial era since the initial industrial revolution of the 18th century. While previous industrial revolutions have been about replacing human or animal physical effort with machines or, more recently, computers, the 4IR will open the way to replacing human intellectual effort with artificial intelligence (AI). Devices equipped with sensors and connected wirelessly to others over digital networks will detect changes in their physical environment, automatically assess the necessary response and make those changes happen. For example, when sensors in a car communicate with other cars on the road, the shared data could enable better computer management of traffic flows by opening or closing lanes on a motorway or diverting traffic. Human decision making need not be involved.
The new wave of innovation leading to the 4IR is primarily being driven by progress in digitisation, connectivity, analytics and data. By 2025, it is estimated that between 26 and 30 billion devices in the home and workplace will be equipped with sensors, processors and embedded software, all connected to the Internet of Things (IoT). The fifth generation of mobile networks will support the deployment of these, with transmission rates of up to 10 gigabits per second combined with low energy consumption and reduced network latency. These sensors and connected objects will be valuable primarily as a source of accurate information. Their variety and ubiquity will make it possible to collect data of virtually any type and origin and to aggregate this into big data, the raw material of 4IR applications. Additional technologies will also play a critical role in the exploitation of such data.
A study published in 2015 by the McKinsey Global Institute underlined the added economic value of these technologies. It concluded that different IoT applications could generate between $3.9 trillion and $11.1 trillion annually in economic value by 2025. This includes between $1.2 trillion and $3.7 trillion in factories, between $930 billion and $1.7 trillion in cities and between $170 billion and $1.6 trillion in human health and fitness. In the European Union alone, the market value of the IoT is expected to exceed $1 trillion in 2020 (European Commission, 2015).
As the world's main provider of patent information, the European Patent Office (EPO) is well placed to observe the early emergence of 4IR technologies and to monitor their development closely over time. Given that the 4IR is primarily driven by scientific progress and therefore by patent inventions, the EPO has a unique insight into its evolution.
Proliferation in non-traditional fields
For several years the EPO has seen ICT inventions proliferate outside of their traditional fields of computing and telecommunications. There have been increasing amounts of ICT innovation in areas such as medical technology, textiles and manufacturing. Companies are breaking out of their own silos into new areas (eg, major software companies are now building cars and online retailers are building mobile phones). Industry is becoming increasingly multidisciplinary as ICT permeates everything we do; patent offices and the patent profession will need to recruit specialists with different skill sets as ICT innovation ceases to be the exclusive domain of software programmers and electronic engineers.
The EPO has a well-established policy with regard to computer-implemented inventions (CII). Over several decades its practice has proved to be both robust and responsive, with case law evolving to match technological developments. However, the 4IR has the potential to be significantly disruptive; we should be aware of the opportunities it presents so that we can capitalise on them.
The EPO has already started to use some of the latest technologies that are playing a crucial role in the 4IR. Patent Translate, for example, has reached previously unimaginable levels of accuracy by deploying the latest neural machine translation technology. Now available in 32 languages, it has broken down a major barrier – language – to facilitate access to patent information from anywhere in the world. This leads to the question of how soon AI can be used to assist examiners to an even greater extent, for example, in performing searches. As filing patent applications online becomes the norm, patent offices will be processing large amounts of machine-readable text which an algorithm could read and then compare with the text of millions of documents already in the databases to suggest the first prior art that an examiner might consider. Once we lift the horizons of our imagination to consider such new possibilities, we quickly arrive at machines which can write patent applications or even invent.
For both patent offices and users of the patent system, understanding the evolution of the 4IR is therefore essential. To facilitate that understanding, the EPO has developed a 4IR cartography and undertaken a survey to see how and where ICT innovation is growing. By focusing on 48,069 patent applications from before 2017, both published and unpublished, which meet our definition for the 4IR (insofar as the inventions are connected and autonomous), our findings reveal that the 4IR is not a single phenomenon but is the cumulative effect of various different ICT innovation fields all enjoying strong growth at the same time and interacting with one another to spill into other traditionally non-ICT fields.
Mapping the 4IR landscape
Drawing on our technical expertise as well as on up-to-date patent information, the EPO has tracked and landscaped inventions that play a role in the 4IR. We focused on all European patent applications that combine features of computing, connectivity, data exchange and autonomous decisions made by connected objects. These applications can be divided into three relevant technology sectors:
Core technologies in the ICT field that make it possible to create connected objects and correspond to the basic ICT foundation on which the technologies of 4IR are built. This includes all 4IR inventions that directly contribute to the three established ICT fields of hardware, software and connectivity.
Enabling technologies which complement core technologies – these have been sub-divided into seven technology fields: analytics, user interfaces, three-dimensional (3D) systems, AI, position determination, power supply and security.
Application domains of these technologies – this encompasses the final applications of 4IR technologies in various parts of the economy. These have been divided into six different domains: personal, home, vehicles, enterprise, manufacturing and infrastructure.
The technical knowledge of EPO examiners and the accuracy of the Cooperative Patent Classification (CPC) scheme have helped to identify the fields of each of these three sectors. This cartography allows for the objective identification of the 4IR's technical fields, as well as analysis of its status, trends and dynamics. This cartography is an iterative process leading to an increasingly accurate definition of the CPC ranges belonging to the 4IR.
Given the nature of these technologies, there are many instances in which a 4IR technology could be classified in more than one sector. In these instances, the related patent application was classified accordingly in all relevant technology fields, resulting in overlaps at field and sector level.
Trends in 4IR innovation
Primarily the study found that the number of patent applications in 4IR technologies began to rise steeply in the mid-1990s. In the years that followed, this growth continued in each of the three sectors, with numbers reaching more than 5,000 in 2015 and 2016 (Figure 1). As a result, applications at the EPO have grown by 7.65% in the last three years, while 4IR technologies have far outpaced other sectors and achieved a rise of 54%. The share of 4IR inventions in all patent applications at the EPO is growing significantly, with faster growth of 4IR inventions being registered compared with other technology fields. In light of ongoing developments, this trend is expected to continue.
The number and growth of patent applications between 2011 and 2016 are indicated for each of the 4IR fields in Figure 2. So far the most active application domains have been personal (eg, smart portable medical devices) and enterprise (eg, automated inventory), followed by vehicles and home. Among the core technologies, the largest number of patent applications related to connectivity. The average growth rate in these fields ranges from 6% (for personal) to 15% (for connectivity). By contrast, enabling technologies are characterised by lower numbers of patent applications. However, some of these have experienced rapid growth in recent years. Average growth rates are particularly high for 3D systems (56%), AI (43%) and user interfaces (43%).
Origins of 4IR inventions
When assessing the geographic origin of inventions in 4IR technologies, three regions have been found to dominate: the United States, Europe and Japan. Together these innovation centres account for about 72% of all 4IR European patent applications since 2011 (Figure 3) and they have made an even higher contribution to innovation in enabling technologies and application domains. However, South Korea, China and Canada have also emerged as major innovation centres. In the years leading up to 2016, they ranked as the fourth, fifth and sixth countries of origin of 4IR inventions, with 13%, 6% and 3% respectively of all 4IR inventions.
These leading countries have all experienced growth in different 4IR technologies at different times. Korea and Canada started innovating in 4IR technologies in around 2000, about five years after Japan, Europe and the United States. China took another five years to produce a significant number of inventions and has now developed strong positions in core technologies (hardware, connectivity and software). Chinese and Korean patent applications at the EPO have risen markedly since then, especially since 2010. Korea has contributed significantly to innovation in a large variety of 4IR fields. It has already caught up with Japan since 2015 and is likely to replace it soon as the third biggest innovation centre. China has developed particularly strong positions in core technologies and in power supply. Canada saw its annual flow of 4IR inventions peak in 2010 and it has been clearly outpaced by China since then.
Computer-implemented inventions at the European Patent Office
Computer-implemented inventions (CIIs) are treated differently by patent offices in different regions. In Europe, Article 52 of the European Patent Convention (EPC) excludes computer programs "as such" from patent protection. This exclusion does not mean that all inventions involving software are excluded from patenting, but rather that tighter scrutiny of the technical character of these inventions is required.
Over the years, the case law of the European Patent Office (EPO) Boards of Appeal has clarified the implications of Article 52, establishing a stable and predictable framework for the patentability of CIIs.
Like all other inventions, CIIs must meet the fundamental legal requirements of novelty, inventive step and industrial application in order to be patentable. In addition, it must be established that they have a technical character that distinguishes them from computer programs "as such". In other words, they must solve a technical problem in a novel and non-obvious manner.
The normal physical effects of the execution of a program (eg, electrical currents) are not in themselves sufficient to lend a computer program technical character – a further technical effect is needed. This may result from the control of an industrial process, the working of a piece of machinery or the internal functioning of the computer itself (eg, memory organisation or program execution control) under the influence of the computer program.
The EPC thus enables the EPO to grant patents for inventions in many fields of technology in which computer programs make a technical contribution. These include medical devices, the automotive sector, aerospace, industrial control, communications and media technology –including automated natural language translation, voice recognition and video compression – and also the computer and processor itself.
Within Europe itself, Germany and France have emerged as the most important innovation centres for 4IR technologies, with about 8% and 6% respectively of 4IR patent applications at the EPO. Germany has sustained its lead since the late 1990s and proved particularly strong in the application domains (eg, vehicles, infrastructure and manufacture). France's technology profile has allowed it to specialise more on enabling technologies, such as AI, security, user interfaces and 3D systems. Germany and France have three and four regions, respectively, within the top 10 EU regions for 4IR innovations, including the first (the greater Paris area – Île de France) and second (the greater Munich area – Oberbayern) most innovative regions.
Similarly, we have also seen 4IR innovation in some other European countries, including the Benelux and the Nordic countries. In these cases, the activity is usually driven by the presence of national industry champions (eg, Nokia in Finland, Philips in the Netherlands and Ericsson in Sweden).
Top applicants
When it comes to examining the most active applicants, we see that just two dozen companies are responsible for half of the applications in 4IR technologies. Specifically, the 25 biggest 4IR applicants at the EPO between 2011 and 2016 (Figure 4) account for 48% of patent applications. The list is dominated by large, traditionally ICT-focused companies and by Asian companies. The two companies with the most 4IR patent applications are Samsung and LG from Korea. Seven of the 25 top applicants are from Japan. Apart from car manufacturer Toyota, ranked 25th, they are all conglomerates with long-established activities in information and communications technology. Chinese applicants are represented by telecommunications and electronics companies Huawei, ZTE and Xiaomi.
Among the top 25 4IR applicants, seven come from the United States and five from Europe. Blackberry, ranked seventh, is the only Canadian company on the list. The list of top 4IR applicants from Europe and the United States also includes a number of ICT champions, such as Qualcomm, Intel and Google in the United States and Nokia, Ericsson and Technicolor in Europe. However, an equal proportion of the top US and European applicants are not traditionally ICT-focused companies. Among these are large conglomerates such as Philips, Siemens, General Electric and Honeywell, which have their main activities in the medical technologies, machinery, consumer electronics, transportation equipment and energy sectors, as well as Boeing, which is mostly active in the aerospace industry.
While the number of large European enterprises in 4IR technologies is small, European applicants are better represented outside the top 25: an additional 44 companies in the top 150 applicants are located in Europe, compared with 37 US companies, 31 Japanese and only one additional company each from Korea and China. Indeed, Samsung and LG together filed more than 90% of all patent applications originating in Korea. In China, Huawei and ZTE likewise account for more than two-thirds of all domestic 4IR inventions. By contrast, the top two domestic applicants generated just 16.6% and 15.5% of home-grown 4IR inventions in the United States and Europe respectively. With 30% of domestic inventions originating from Sony and Panasonic alone, Japan occupies an intermediate position in this respect.
Computer-implemented inventions and 4IR
By definition, all 4IR inventions are computer implemented. CIIs represent the bulk of patent applications in information and communications technology at the EPO and also account for a significant part of technological developments in many other areas. Prominent examples, representing two of the main application fields at the EPO, are automotive and medical technologies, where the share of CIIs in all patent applications has reached around the 50% mark in recent years. This share is expected to increase further in most technology fields, as the 4IR offers new ways of replacing hardware by moving mechanical functionality or electrical parts into the digital or virtual world.
Such developments have a number of implications for the EPO. Is there a sound policy in place for patenting such rapidly advancing technologies? Can we manage the patenting process for inventions that are, more than ever, multidisciplinary? And, are we prepared for the sheer volume of CIIs that is set to increase further during the 4IR? Careful coordination of CII policy, ensuring examiner expertise and regular investment in supporting tools will all play their part in helping to deliver a stable and predictable practice.
Regular updates to our policy are essential in this rapidly changing field. Annual improvements to the CII content of the Guidelines for Examination are made in order to provide a consistent, harmonised procedure. For example, the latest update added a claim format for "a signal storing a computer program" and a clarification of the assessment of computer-implemented medical methods. A dedicated ICT committee also acts as the coordinating body for ensuring that all internal stakeholders are informed and contribute on 4IR matters. Meanwhile, decisions of the Boards of Appeal ensure the greatest legal clarity with regard to CII.
The ability to deliver quality patents in CII also depends on having the right staff with extensive knowledge and up-to-date skills. By identifying emerging fields early on and regularly recruiting experts into them, we can ensure that our examiners keep pace with the changes that are emerging in the 4IR. However, their knowledge also has to be shared and continually improved. Those experts also sit in three-member examining divisions, which are themselves drawn from multiple technical areas so as to help share the expertise necessary for CII technologies. Regular peer-to-peer knowledge transfer events allow us to raise awareness on updated guidelines. E-learning modules for CII are undertaken by staff and academy course materials are constantly updated to include the latest information to deliver CII training throughout the entire EPO operational area. Our examiners also have access to the most up-to-date standards databases, in which we regularly invest.
On January 1 2018 the EPO implemented a significant reorganisation to make sure that its structure reflects the evolutionary changes inherent in information and communications technology, CII and, more widely, the 4IR. Under the new structure, the ICT area of the office comprises around 2,000 staff members. Besides the ICT sector, two other sectors are being created – mobility and mechatronics, and healthcare, biotechnology and chemistry. Like information and communications technology, these other two sectors will also comprise examiners experienced in CII working in technical areas to ensure a harmonised practice across all sectors in CII-related technology (eg, medical informatics and bioinformatics).
Part of the answer to addressing the growth of 4IR patents is to be found by working with our international partners. As a result of the development of software patentability practice in Europe, the region and the EPO have been able to develop a stable policy. However, it is clear from the growth of 4IR applications in the United States and Japan – as well as the existence of major 4IR companies in Korea and China – that patent offices will need to address these trends together. The CPC, launched in 2013 by the EPO and the US Patent and Trademark Office (USPTO), has helped to address the need for more accurate classification. Soon the CPC and cooperation between the five leading patent offices (the so-called IP5) will help to address the 4IR as the offices develop three relevant classification schemes:
IoT (Japan Patent Office);
AI (Korean Intellectual Property Office); and
autonomous vehicles (USPTO and EPO).
Managing revolutionary outcomes
By using the EPO's patent information, we can obtain a unique insight into the innovative trends driving the 4IR. This valuable data paints a picture of a period in which these technologies are growing fast. While patent applications have risen by 7.65% in the last three years, 4IR technologies have far outpaced other sectors and achieved an increase of 54%.
Patent offices should now manage two outcomes from this revolution. First, our policies, practices and granting procedures must be capable of granting patents in 4IR technologies that cut across numerous traditional sectors which are evolving rapidly. In addition, we must ensure that we can manage a growing volume of these patent applications while still providing legally robust patents that are of the highest quality.
The EPO has put in place measures that are helping to address these developments, whether it is by a rigorous and transparent examination practice regarding CII, or by continual investment in examiner training. These – together with a range of other actions – are designed to ensure that no matter what the field of technology, inventors can rely on the highest-quality patents and services.
Our annual results and statistics over recent years confirm that the European economy is firmly based on a great diversity of technologies, from healthcare to transport and from information and communication technology to energy, thereby contributing to Europe's competitiveness. We will publish our results for 2017 in early March 2018, which will be worth further study. As 4IR affects all our lives, the EPO will continue to report on these trends so as to enable all our stakeholders to take informed decisions.
By providing a well-established patent granting policy for 4IR inventions, the EPO will continue to support Europe with effective IP rights during this transformative period. Our latest study has already shown that Europe is now among the three main regional innovation centres, alongside the United States and Japan. With effective intellectual property, we can ensure that Europe will continue to grow in this leading role and that inventors everywhere can profit from this period of exciting change.
Action plan
The fourth industrial revolution (4IR) will see much of the work that is currently done by human beings carried out via artificial intelligence instead. Innovation in this area is developing rapidly, as are the patent applications that accompany it.
The United States, Europe and Japan account for 72% of 4IR-related patent applications received by the European Patent Office (EPO).
The number of 4IR applications at the EPO has grown by 54% over the past three years.
The 25 biggest 4IR applicants at the EPO in the period from 2011 to 2016 accounted for 48% of all patent applications.
The EPO has implemented a significant reorganisation to ensure that its structure reflects the evolutionary changes implicit in the 4IR.
International cooperation will be key to ensuring predictable patenting outcomes among the world's leading patent issuing agencies.