Why China should be celebrating a decline in patent applications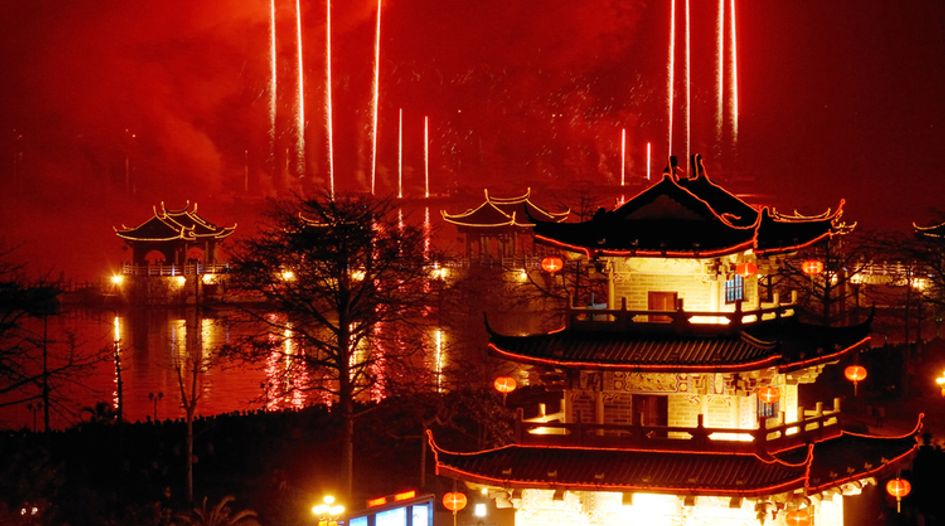 China's National Intellectual Property Administration (CNIPA) reports that it received 1.401 million applications for invention patents in 2019. While a staggering total far out ahead of any other country, it represents a 9% decrease compared with last year's number (1.542 million).
The decline in patent application totals is a significant milestone. It has not happened since 1995, when China's patent office was receiving fewer than 20,000 filings per year. The figure brings to an end an incredible run of growth that has reshaped the international IP landscape and will probably never be replicated.
Yet, you would not know it had happened from going through CNIPA's annual statistical summary or reading state media reports of the data - unless you had last year's numbers in front of you. At the annual press conference held to announce the release the information, none of the reporters in attendance asked about it.
Headlines in sources like China Daily generally noted the increase in invention patents granted by CNIPA, or the impressive figure of 13.3 invention patents for every 10,000 people in China. The agency itself did note that the statistics showed "markedly improved IP quality" without reference to the quantitative decline.
For many patent offices, a decrease in applications is a sensitive topic. There was hand-wringing over the 1.6% drop in US patent filings last year; while the long-term decline in patent filings at the JPO reflects both the economic struggles that have plagued Japan's top tech companies as well as doubts by some overseas companies about the enforcement value of Japanese rights.
But China ought to celebrate its fall in filings. It is a recalibration rather than a regression.
While some of the slowdown may reflect economic headwinds, it does not necessarily mean that the pace of innovation in the country's top companies is slowing. Instead, it is surely a sign that some of the most low-quality, subsidy-driven activity in China's patent system is going away.
The generous incentives that in some cases made filing patents a money-maker for Chinese companies have been a huge ingredient in China's numerical rise to the top of the IP world. But while they helped to create an IP ecosystem and attracted people with technical and legal talent into the space, they have also clogged up the patent register with assets of dubious quality.
As IAM has detailed (most recently two weeks ago) such monetary incentives are increasingly going away. Major tech hubs have scrapped them altogether and where they remain patent managers report a lot more scrutiny from local authorities to ensure that they are subsidising genuine technological progress. If those steps are curbing application numbers, it should improve the business environment for everyone.
Moreover, other indicators suggest that the number of high-quality patents in the Chinese system is still on the rise. Top tech companies including Huawei, Tencent and BOE all recorded huge increases in 2019 patent filings. Huawei was already China's top filer in 2018, but still managed to boost its output by 33% last year.
What's more, Chinese patent applications by foreign companies increased by 6% to 157,000, with entities based in Japan, the United States and Germany as the top filers. This, and the parallel increase in foreign trademark filings, was touted by CNIPA as a vote of confidence in China's IP system. The country will soon be rolling out an action plan for reforms it has agreed to in its 'phase one' trade agreement with the United States.
Most importantly, the number of PCT international patent applications received by CNIPA from domestic applicants ticked up to 57,000, a 9% year-on-year climb. With the greater cost and global coverage involved, these are likely the cream of the crop when it comes to domestic innovation. The real cause for concern would be a reversal of this trend.
So, as IAM's Hong Kong office shuts down for a short Lunar New Year break, I would say that China's IP figures and the awaited trade deal reforms mean that IP-wise we are entering the Year of the Rat on a positive note.