As one Samsung factory opens and another may close, shifting supply chain means different IP risks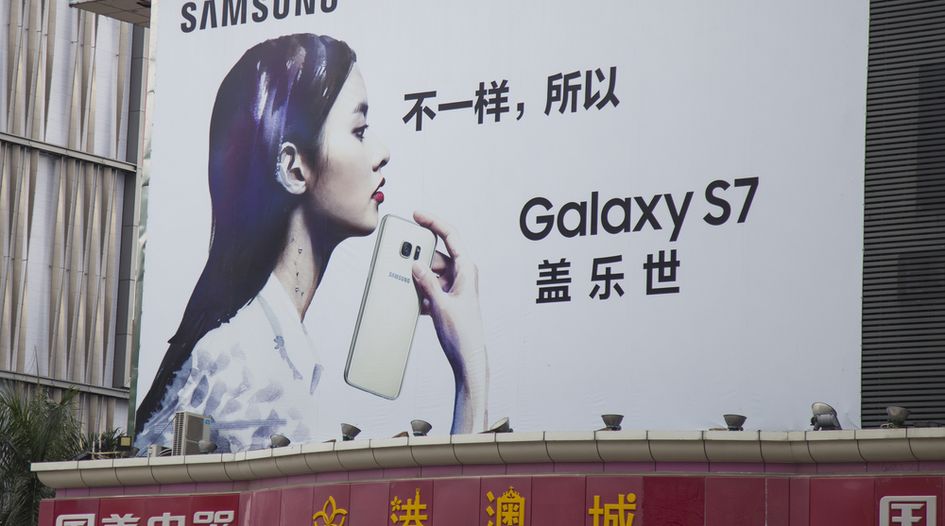 Where is the biggest smartphone factory in the world? If you guessed Shenzhen, or anywhere else in China, you're wrong as of last month. Samsung in July opened what has been dubbed the world's largest smartphone factory in Noida, just outside of Delhi.
Meanwhile, South Korean media this week reported that Samsung may be on the verge of shuttering its smartphone factory in the northern Chinese city of Tianjin. The news comes as the top global handset maker ramps up production in other parts of Asia. Though certainly not driven by IP considerations, the trend – which we may see spread to other companies – has some interesting implications for patent risk.
The Tianjin plant is one of two Samsung factories in China. The other is in the southern city of Huizhou, near Shenzhen. The Korean reports followed earlier speculation in China, bolstered by purportedly leaked notices from Samsung to its local employees. The smartphone maker quickly responded to the story, saying that no definite decision has been taken on the future of the Tianjin facility.
Samsung is continuing to invest in handset manufacturing, but not in China. Its major new facility in Delhi is one of the most notable fruits of the Indian government's attempt to lure more manufacturing through its 'Make in India' initiative. Xiaomi and Oppo are among the Chinese companies that are also now making phones in the country. Vietnam is another major hub – according to Reuters, Samsung's annual mobile output there (240 million units) is more than twice its output from its two Chinese factories (108 million units).
There are solid business reasons for the shift. Labour costs in China continue to grow, a trend that affects the whole industry. And for Samsung specifically, its business within China has been significantly weakened by the rise of local competitors like Huawei, Xiaomi and Oppo. Samsung's market share in China has plunged from 20% five years ago to less than 1% now.
Moving up the value chain has always been a part of the plan for China's economic planners. But some commentators in China worry that the flight of low-cost manufacturing is happening before the nation is ready to direct its energies into more high-end endeavours.
From an IP perspective, the change has its own benefits. After all, Samsung was only narrowly spared facing a China-wide SEP injunction earlier this year when a US judge ordered Huawei not to enforce the decisions it had won in the Shenzhen Intermediate People's Court. The very real potential for that kind of result creates exposure not just for Samsung's shrinking China business, but globally. Samsung told the US court that an injunction in China, its second biggest manufacturing hub, would pose a "critical business risk" and that such a result could leave it with "no choice but to accept" Huawei's licensing terms.
So while Samsung is primarily motivated by costs, a reduction in its potential exposure to patent injunctions is a nice bonus.
One question is whether patent litigants may follow Samsung (and others making similar moves) to places where they could exert leverage over its manufacturing. But in India, courts have adopted interim royalty schemes in SEP cases, which keeps commerce moving as cases wend their way through the courts. In Vietnam, patent litigation is at an embryonic stage – my understanding is that there have been a few international cases in the pharmaceutical space. In yet other Southeast Asian jurisdictions where manufacturing is increasing, like Indonesia, multinationals are often hesitant to take any part in litigation due to fears around corruption and compliance.
That brings plaintiffs back to targeting companies' key sales markets, particularly in the United States and Europe and perhaps China. An injunction that stops sales in China is a very powerful tool if you sell a lot of products there. Remember though, that a lot of big global tech giants don't, due to restrictions or just tough competition. As high-tech manufacturing increasingly moves elsewhere, Chinese injunction risk may become less of a show-stopper for many firms.