NPEs like Sisvel have survived the storm - that's another reason why the deals market is picking up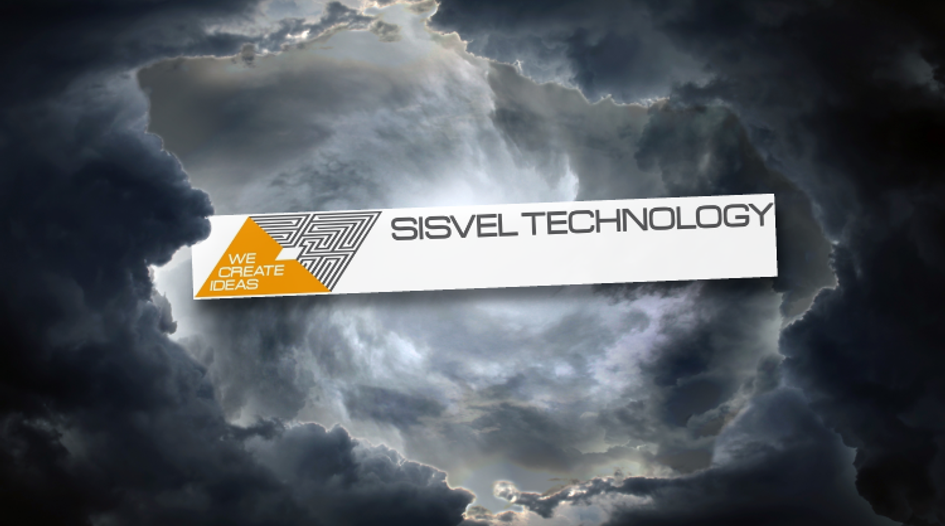 Last week IAM's North America editor Richard Lloyd wrote a piece about what he and many others believe is a bounce-back in the US licensing market - even though it is less than dynamic because of, among other things, uncertainty around patent eligibility.
To support his case, Richard cited two recent big wins for patent owners, IBM and WiLAN, in the US courts, as well as comments from Ilka Rahnasto of Nokia and the recent change of guard at the USPTO, with Andrei Iancu showing a very different approach to his predecessor Michelle Lee.
Another straw in the wind to back his view up are two recent deals made by Samsung with NPEs Fundamental Innovation and Sisvel. The former was to settle a case pending before the Eastern District of Texas, while the latter was concluded without any threat of litigation at all.
The Korean company is not exactly known for meekly accepting licensing offers that come its way, so to have concluded two in the space of just a few months – and with NPEs, albeit ones managing patents previously under the control of operating companies – is worthy of note.
Recently, I spoke to Mattia Fogliacco, Sisvel's CEO, and Nick Webb, who manages the firm's wi-fi programme, and they agreed that things are picking up generally. Before we discussed that, though, they told me a bit more about the relationship with Samsung. This does not just involve a licensing deal, but also a separate agreement which has seen the Korean company transfer patents to Enact IP, a Sisvel special purpose vehicle which will license them out as part of the firm's broader Wi-Fi programme.
"From Day One when we engaged with Samsung we were professional and friendly," Webb said when explaining how things developed. "We led them to an understanding that there was a good way out for them. We wanted to establish a relationship that would take us into the future."
Negotiations took a year and a half, Webb continued, and in parallel discussions Samsung indicated that it would be open to the possibility of divesting a portfolio of wi-fi patents that could further enhance Sisvel's licensing programme: "The transfer deal involves patent families which we believe cover technology that is worth millions. They will help us to license our wider wi-fi portfolio. It's a win-win as we get good assets and the chance to build a relationship and Samsung, hopefully, will see a monetary return."
After having understood that Sisvel was open to an acquisition of this kind, Fogliacco explained, Samsung saw a way of reducing its net exposure: "They understood the quality of our offering and saw an opportunity to work with us. It was a similar story with LG [Sisvel settled US litigation with LG in May]. However, this is not a scenario that will work for every company, because not every company has the quality of assets that Samsung and LG do."
While stressing that the two agreements signed with Samsung are entirely separate, Fogliacco conceded that "neither could exist unless both exist at the same time". This is no doubt the case. But what particularly stands out about the deals is that they are based on win-win scenarios and predicated on the quality of the assets involved.
This, it seems to me, is where we are now heading with patent-based transactions. Of course, there will still be litigation and trolling will not disappear completely, but more than ever quality of asset and the ability for both sides to walk away feeling they have gained something positive is what will lead to the completion of transactions.
It is a point Fogliacco clearly hints at when he talks about Sisvel: "We are a tough but competent player, with a strong portfolio of assets. When necessary we are not shy of litigating, but we can offer a lot more than that. We are a one stop shop with technical depth, so it makes sense to work with us. We want to find new ways to clear the market by bringing together patent portfolios – and we think this kind of strategy will play a very important role, especially as we get closer to the to the roll-out of 5G."
All this means that from here on in, at the top end of the market the nature of the patent owner's business is going to be much less important than maybe it has been up to now. Whether operating company or NPE what will matter is the offer made to potential licensees, as well as how it is expressed - not aggressively, but in a spirit of cooperation and mutual interest. If that does turn out to be the case, it will undoubtedly be very good news.
Turning to the market in general, Fogliacco confirmed the upswing that others are talking about. "We are seeing deals being done again," he said and identified three reasons driving this: "First of all, the guidelines that came out of the European Commission last year [on the licensing of SEPs]. They were not perfect, but they helped a lot. When you combine them with the Huawei v ZTE CJEU decision, what you get is a balanced approach between patent owners and licensees. This shows reason is prevailing and provides a framework within which to work; and one where injunctions are possible."
Alongside this, he continued, is government change in the US. "[DoJ anti-trust head] Delrahim is sending a strong message that innovation has to be fairly rewarded – this was not clear before. This means that Europe and the US are heading in the same direction and that lead is being followed elsewhere; in Japan, for example."
Finally, he stated, there is a change of attitude in China: "Top tier companies are becoming more mature. They want to defend and monetise their own rights, and regulators and policy-makers want to enable that. It is still tough there, but now Chinese companies are starting to take licences again and we do have some Chinese licensees."
However, before everyone starts high-fiving and declaring that famous pendulum has well and truly swung back, Webb made clear that it's no Nirvana out there: "The market is becoming more sophisticated, but it is still difficult to get a lot of companies to take licences without the threat of litigation - and some are prepared to fight even when they know they are in the wrong."
Fogliacco concurred: "People are driving in the same direction, but at different speeds and with different motivations. So, the pendulum is swinging back, but it is unlikely to go back to where it was before. What we do not want is either of the two extremes – where licensees or licensors feel totally abused."
Something else that Webb said during the interview also stood out for me. We were talking about Sisvel and its development, and he noted this: "A lot of our competitors are going out of business. But we are still standing. People can see that we have broad shoulders and are not going away, so they generally accept that they have to sit down and talk to us." That, for me, is another key point about the developing market.
The fact is that over the last few years a lot of NPEs have gone out of business or completely reworked their propositions – forced to do so by a trading environment that has been incredibly hostile. The ones that are still there have lived through exactly the same conditions, but have survived. They tend to be well-financed and in possession of strong portfolios.
As Webb states, there comes a point when even as a deep pocket company invited to take a licence, you just have to accept that the entity approaching you is not one that you can drive into bankruptcy. Instead, it has the resources and – importantly – the quality of asset that makes doing a deal the most pragmatic approach. That is where we now are with NPEs. The ones still out there have survived the storm and are not going away.
My sense is that companies like Samsung, LG and others that have a highly sophisticated take on the global patent market see what Fogliacco, Webb, Rahnasto and others are also witnessing. That makes them more open to deal-making – especially because at this stage of proceedings they are probably still well-placed to negotiate the kind of agreements that in six months to a year will be a lot harder to get licensors to accept.
Where the sophisticated players go now, the great rump of less IP-savvy companies are sure to go a bit further down the line, meaning that we are likely to see even more deals during 2019 and 2020. Litigation will largely involve the hold-outs, who will generally be the least sophisticated players - and that could well lead to licensor win-rates improving. This, in turn, may tempt further actors, including many with less than stellar patents, back into the market – and so the whole cycle will begin again.