New survey highlights emerging trends in IP operations management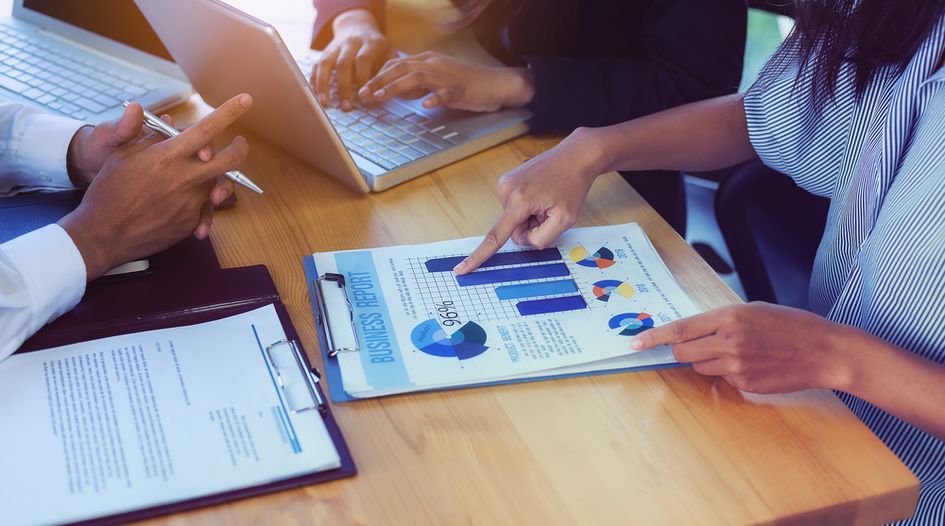 The day-to-day tasks of managing a global IP portfolio form the backbone of any IP strategy. The most high-level corporate IP policy can falter if a company lacks robust operations processes for securing and maintaining patents and other rights. In a recent survey, Clarivate Analytics set out to investigate how organisations approach these management tasks, and what challenges they face. In this month's guest piece from Clarivate, Bob Stembridge – marketing communications manager at the firm – breaks down some of the key findings and what they may mean.
Last month, Clarivate Analytics published a report, "2018 IP Operations Trends Survey", based on the findings of a survey conducted earlier this year into IP operations management. The major themes of the survey were designed to shed light on three specific areas - managing IP operations teams and processes, managing IP backlogs and risks, and managing IP budgets with the goal of understanding how different organizations manage their processes and risks within IP operations.
Over 150 responses
The survey was active during February and March this year and gathered over 150 responses with a good mix of corporations and law firms, industries, and size of organisation. Along with responses from attorneys/agents/paralegals and docketing professionals, there was a surprising amount of engagement from R&D and senior leadership communities, which indicates the increasing importance of IP operations across businesses as a whole.
Many organisations are managing IP across multiple locations
A large number of organisations have between 1 and 3 locations, but a significant number have more widely distributed operations, some with more than ten locations involved in the management of the organisation's IP. This can pose some challenges which some organisations manage well. How do they do that?
Operating in multiple locations means multiple teams and can mean multiple processes and that can lead to confusion.  People are not clear about which process to follow and that can open the door to inefficiency and risk.  The challenge, therefore, is establishing a master plan that keeps everyone aligned. 
That can be a lot easier said than done, especially if the multiple locations arise from a merger or acquisition.  With that, each partner brings along their own way of doing things – each have their own methodology, their own systems, their own culture.  Bringing everything together involves making choices to simplify and streamline differences into one unified approach. That takes valuable resource time and requires significant investment in the process. But when done well, it takes the guesswork out of the equation and that helps to increase efficiencies and reduces risk.  The key to achieving this successfully is open and clear communication.
Lack of clear processes and underuse of technology are top concerns
We also asked what the key concerns were including lack of standardisation and documented processes, underutilisation or inefficient use of technology, lack of quality assurance, and missing deadlines through lack of good processes.  Lack of clear processes was a major concern for R&D, docketing/admin and paralegal staff, and underuse of technology was identified by attorneys, IT and senior management.
For R&D, if there is not a good process for capturing the IP they may be creating, there may be missed opportunities to capture invention disclosures.  
For technology investors and stake holders, IP management software is expensive buy and implement successfully, so it's frustrating for those investing in these systems to feel that they are underutilised. It's a common problem – we all have software or apps on our laptops or phones that we may not even be aware of with functionality that could be very useful. Under time pressure, the tendency is to fall back on what you know. It can be faster to do things the way you've always done rather than trying to remember a new process.  Unless organizations dedicate the resources into properly configuring the functionality for the organisation and commit to ongoing training, systems are likely to continue to be underutilised. 
Mixed success in managing backlogs
Having good processes and properly implemented and utilised technology can lead to greater efficiencies. However, the survey paints a mixed picture regarding the issue of backlogs.  In some areas (for example filing formalities and term validations) people generally report that backlogs are under control; for other areas including ownerships/assignments and proofreading, significant backlogs are occurring.  This may be because there are less important deadlines with lower associated risk for these activities.  Ownership/assignment backlogs can also occur through merger and acquisition events when a spike in that workload occurs. Backlogs in docketing and IDS work carry with them a higher exposure to risk and are of concern. 
The key to managing these situations well is to have clear and well-structured plans for handling the trigger events that would lead to backlogs.  One idea here is to have floating team members, either internally or in partnership with a service provider, that can act as roaming experts that can pick up a variety of tasks as required.
Missed dates and "close calls" remain a serious challenge
Tracking and keeping to due dates is crucial to avoid losing IP rights and is the leading cause of lost sleep for those responsible for this area of IP operations. Although respondents reported missing very few deadlines, even missing one for a critical patent can be catastrophic.  This area above all requires clear standardised processes, detailed documentation and quality review procedures to identify and correct any systematic errors; further, it requires continuous maintenance to take account of changes in rules and business priorities. Even though a "close call" can be scary, it offers an opportunity to review and improve processes.
IP budget ownership varies by industry
The survey showed that ownership of the IP budget varies between industries with high levels of ownership by the R&D organiesation in basic science and agri-chem sectors, and to a lesser although increasing extent within the tech/telecom sector. Ownership by the legal team/chief counsel was high in other sectors such as energy/industrials and consumer goods and services.
In organizations where the IP budget and the IP priorities are set by the chief counsel, there is a tendency to measure and report success to the business in terms of the work performed - filing activity, numbers of patents, numbers of patent challenges dealt with, numbers of assertions undertaken and so on. Where the budget is owned by the R&D organisation, the reporting needs to be more in terms of measuring and demonstrating the value and the impact that the IP team is having on the business and showing return on total investment in R&D – the contribution to accelerated product time lines, contributions to exclusivity in a market, the ability to deploy things faster and better versus the competition and so on. This is where being able to perform business level analytics on your IP portfolio, the ability to tie portions of your IP portfolio to commercial strategies or programs or market strategies, becomes important. 
Key takeaways
For managing IP operations teams, the definition, documentation and communication of IP processes is critical.  As teams are asked to do more with less, they need support with the right automation, the right external services to ensure the ability to maintain quality control and resource planning that they had before.
In the area of managing backlogs & risk, the survey shows mixed success in managing backlogs. There are clearly opportunities to learn from teams that are managing backlogs well. One particular area of risk identified is the reliance of safeguards on people whose workloads are increasing.
Concerning IP budgets, depending on ownership of the budget, IP teams need to measure and report their contribution to the business based on the priorities of the group providing funding and resources.
This article is based on the recently published report, "2018 IP Operations Trends Survey" and a subsequent webinar discussing some of the findings of the report, which is available here.
IAM and Clarivate Analytics, the world-leading provider of patent information, have partnered to provide IAM's readers with exclusive insight and analysis of globally important IP business issues.