New report reveals why SMEs want patents and the opportunities they bring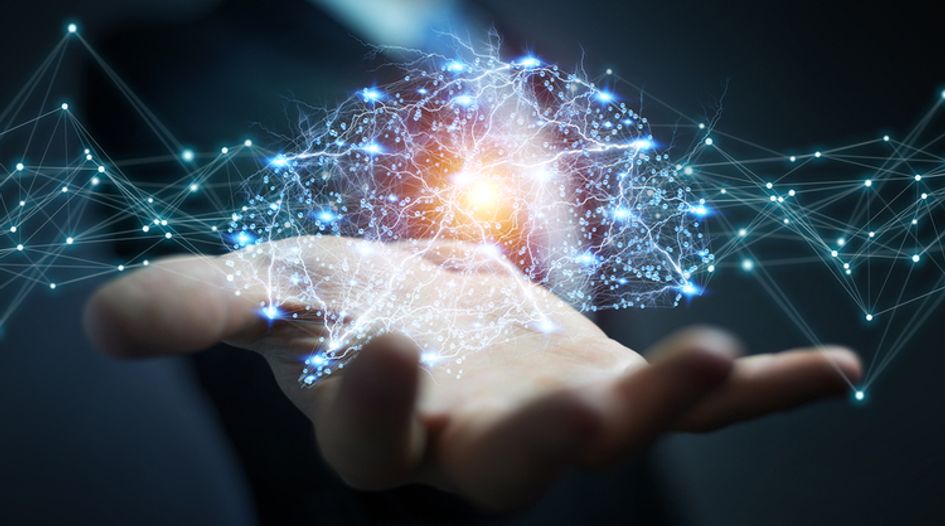 SMEs are paying more attention to developing IP strategies and are also becoming increasingly savvy with their patents, according to a new report by the European Patent Office (EPO) entitled Market success for inventions – Patent commercialisation scoreboard: European SMEs.
Of all the patent applications received by the EPO in 2018, one in five was filed by a European SME or entrepreneur. Preventing imitation was cited as the most important motive for protection in the report, but other important reasons were the facilitation of commercial contracts and licences, with a significant chunk choosing to exploit their innovations with an external partner.
This in-depth analysis provides insight into how SMEs are commercialising their patented innovations, showing that there are opportunities for big players to get first-hand access to some of the latest technologies. It also reveals that there are additional measures that can be taken to aid growing businesses as they try to enter new markets and scale-up.  
We have gone through the whole report to bring you the top takeaways.
Preventing imitation and improving reputation are key reasons for patent protection
Preventing imitation was overwhelmingly cited (83%) as the most important reason for seeking patent protection. It was followed by improving reputation, cited by 69% of SMEs, and obtaining freedom-to-operate (FTO) (59%). Notably facilitating commercial contracts and licences appeared as common motives at 53% and 46% respectively. These factors were particularly important for businesses within the chemistry and instruments sectors.
Over a third of SMEs have expressed the desire for external collaboration
Around 39% of SMEs that applied for patents at the EPO are looking for collaborative relationships. Working with external partners to bring patented inventions to market can have a high pay-off for SMEs if they can leverage their partners' resources and accelerate the commercialisation process. SMEs that are involved in partnerships identify increasing revenue (85%) and market access (73%) as the main motives for collaboration, while over half cite joint innovation as a motive.
SMEs most often partner with their clients and suppliers
Those who brought their patented inventions to market through collaboration most often partnered up with prior clients (59%) and suppliers (26%). European SMEs join forces most often with companies located in other EU countries (56%) or in their own country (53%). Those that are looking to commercialise abroad prefer their partners to be in North America (26% of respondents) or Asia (21%).
European SMEs are confident that their inventions are valuable
Over 80% of the SMEs surveyed considered their patented inventions to rank within the top half of all inventions in their industry. A further 39% of respondents said their inventions fell within the top 10%. The EPO also polled SMEs on the relevance of their invention to the company's core business activity to determine perceived importance. Around 66% of respondents said they considered their inventions to be highly relevant, with only 15% reporting that they were not very important.
SMEs could be valuable partners for big players. Smaller businesses have more flexibility when it comes to developing technologies. They are also very interested in external partnerships, creating the opportunity for large companies to establish relationships that allow access to innovative technologies.
Half of innovations get to market through a partnership
Approximately two-thirds of the inventions for which SMEs have filed a patent application are exploited commercially. In half of the cases studied in the report the SMEs brought their products to market on their own. The other half were exploited through collaborations with external partners either through technology transfers or co-operation agreements.
Licensing is the favoured method of collaboration
Collaborative exploitation is most likely to be done through licensing, with 62% of SMEs taking this route. Broader co-operation is often a side effect of these agreements.
Identifying partners and negotiation costs and complexities are biggest challenges
The greatest challenge for European SMEs taking the collaborative route is being able to identify the right partners and contacts. In about 60% of cases, SMEs were found by their partners, meaning that a majority of the existing relationships were not the result of the SME's efforts to find a partner.
FTO analyses common amongst SMEs  
A majority of the respondents, 88%, stated that they have conducted, or plan to conduct, a FTO analysis for their patented invention. SMEs based in France and the UK have very high rates of FTO checks at 97% and 95% respectively. Germany has a much lower rate at a frequency of 77%.
A quarter of the SMEs studied have an IP department
European SMEs reported having a dedicated IP department in 25% of cases. German SMEs have a much higher rate at 41%. Only 12% of SMEs based in the UK had a dedicated IP team, which indicates that these businesses rely more on external counsel.
German and UK-based SMEs report IP matters more frequently to senior decision makers
The EPO polled the respondents on the frequency of IP activity reporting to the company's top management to get an idea of the importance of IP business matters within the company. SMEs based in the UK and Germany have a relatively high rate of IP reporting. They communicate their IP activities on a daily or weekly basis in 44% and 40% of cases respectively. By contrast, only 26% of French SMEs and 28% of SMEs in south-east Europe report such a high frequency.
All data included in this article was sourced from Market success for inventions – Patent commercialisation scoreboard: European SMEs.
Note: This report was based on a sample of European patent applications coming from 1,140 European SMEs interviewed in the first half of 2019. All related applications were made between 2008 and 2018, and the European patents themselves are either still being examined at the EPO or have already been granted.