No strings Covid-19 IP pledge initiative underlines delicate balance biopharma businesses must strike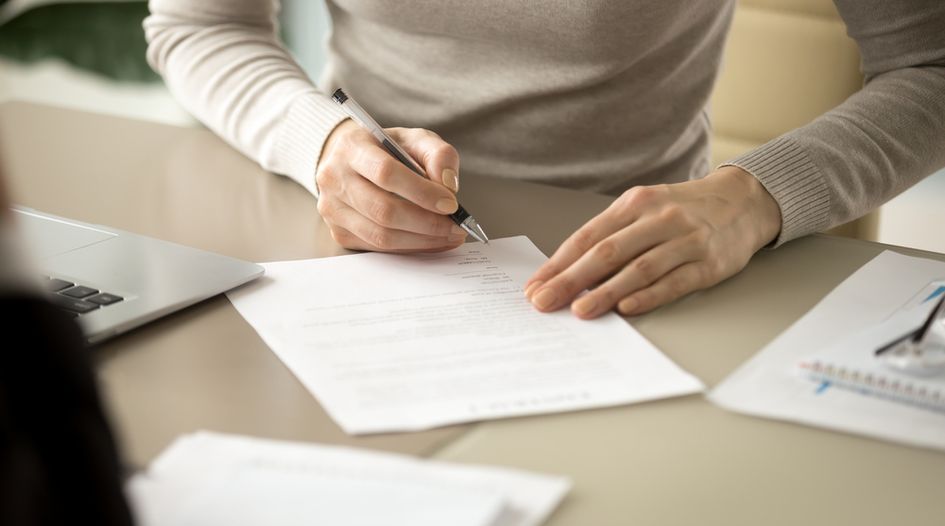 News emerged late last week that a group of scientists and IP lawyers, drawn primarily from academia, have come together to launch a Covid-19 patent pledge designed to ensure that the rollout of any technology related to fighting the pandemic is not hindered by having to navigate associated IP rights.
With the backing of the likes of CRISPR pioneer Jennifer Doudna and Stanford Law Professor Mark Lemley the Open COVID Pledge has some serious clout.
According to Jorge Contreras, another law professor behind the launch, the pledge, which went live today, was created in large part because of concerns in the scientific community. "They genuinely felt that there were enough patents floating around in the spaces where they needed to work that getting formal licences would slow things down too much," he explained in an email.
With the scientists keen to alleviate the IP risks for anyone developing treatments, the likes of Contreras and Lemley were drafted in to advise on how the pledge should work in practice. Together they have come up with a proposed template for those signing up to commit to (you can see it here). To give those making the pledge a little flexibility the Q&A section reveals that it can be tweaked if an entity needs to conform to specific rules and regulations.   
The basic terms of the pledge commit signatories to making any IP, other than trademarks and trade secrets, that could be used in ending the covid-19 pandemic available for free and without encumbrances:
The pledgor grants to every person and entity that wishes to accept it, a non-exclusive, royalty-free, worldwide, fully paid-up license to fully use, practice and exploit all patent, copyright and other intellectual and industrial property rights (other than trademarks and trade secrets) that we have the right to license, for the sole purpose of ending the "covid-19 pandemic" and minimising the impact of the disease, including without limitation the diagnosis, prevention, containment, and treatment of the covid-19 pandemic.  
That commitment, which is effective as of 1st December 2019, will remain in place for one year after the World Health Organisation (WHO) announces that the pandemic has ended. Contreras pointed to the limited duration as key to encouraging rights owners to sign up. "Once the WHO declares the pandemic over, there's a one-year ramp-down and the licence is over," he explained. "So using those products afterwards (eg for coronavirus, the next flu season, HIV, SARS etc) is not allowed without a new licence from the patent holder. A compromise, but we hope it is a reasonable one."
In our back and forth, Contreras conceded that the founders had wrestled with the best approach to take. "I'll be the first to admit that this isn't perfect but it's something," he wrote.
They opted, for example, not to go with an approach modelled on a compulsory licensing scheme where IP owners might see some, if limited return on their IP. The pledge also doesn't extend to any data that might be generated in say, clinical trials (as we reported recently there currently aren't waivers under US and European Union laws to exclusivities around data). Contreras explained that part of the motivation behind not addressing data rights was to keep things relatively simple.
The pledge comes at a time when there is a huge amount of pressure on companies and researchers in the life sciences space to focus on the fight against Covid-19 and for IP owners to essentially waive their rights. That's understandable given the threat that the pandemic poses, but it also points to the consideration that businesses need to give to how they manage their related IP rights now and once the pandemic has lifted, and how any action they take plays in the court of public opinion.
As we have already seen, Gilead has come under close scrutiny in relation to its drug remdesivir, which has shown signs of being an effective treatment for Covid-19. Elsewhere, the IP group at Fortress came in for stern criticism in some quarters after it launched an infringement lawsuit against a diagnostics business that was working on testing technology for the virus. After an initial outcry, the investment giant made clear that it was making any relevant IP available on a royalty-free basis.
Given the profile of those backing the pledge and the threat level posed by Covid-19, it seems inevitable that the new initiative will get a fair amount of traction particularly among the academic community. But for companies which typically derive a large amount of value from their IP, it might present a trickier choice. However, the PR risk of not doing so - and the longer term implications that come with that - might be too hard to counter. Giving something back now may end up paying much bigger dividends further down the line.