New nullity proceedings good news for trademark budgets in Italy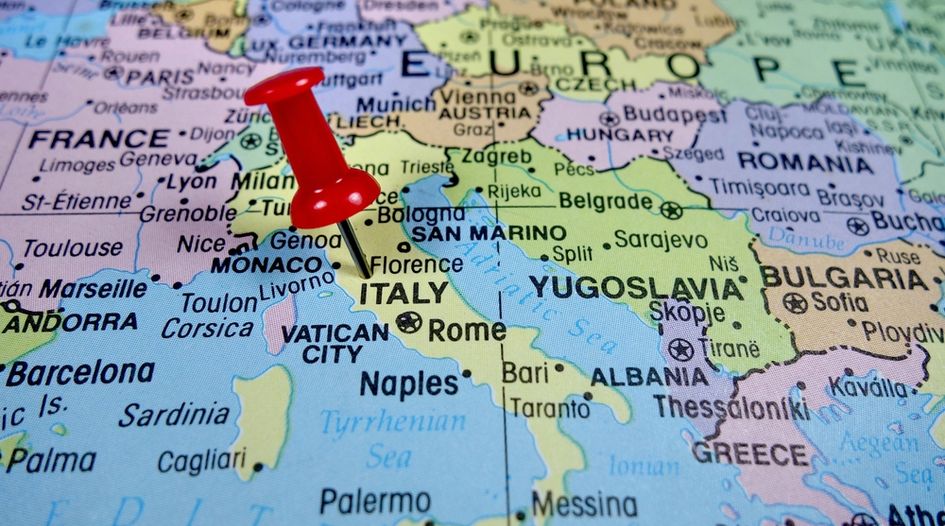 The Italian Patent and Trademark Office (IPTO) has now launched new proceedings for determining nullity and revocation of registered trademarks, following the publication of Decree 180 of the Ministry of Economic Development. This is an extremely significant development in Italy and introduces a more accessible, streamlined and cheaper alternative to traditional lawsuits, previously the only option for obtaining revocation or cancellation of a registered trademark.
These nullity proceedings aim to determine whether a registration can be nullified based on either a lack of certain registration requirements or the presence of legal impediments. Grounds for nullity can include, for example, the absence of distinctive characteristics or if it conflicts with an earlier registered third-party trademark.
On the other hand, trademark revocation determines whether a trademark has expired due to non-use, vulgarisation or deceptive use.
'Non-use' comprises situations in which a registered trademark has not been used for a period of five consecutive years, without a justifiable reason. In such cases, any interested party can file an application for nullity or expiration with the IPTO.
'Vulgarisation' occurs when a trademark becomes so commonly used to describe a product or service that it loses its distinctive character and becomes a generic term. In such cases, the trademark owner may lose the exclusive right to use the mark and the IPTO can declare it null and void.
'Deceptiveness' refers to situations in which a trademark is likely to deceive the public about the nature, quality or origin of the goods or services to which it is applied.
This new system is a significant improvement in comparison to the previous approach and is similar to the existing system in place at the EU Intellectual Property Office.
How it works
Once a nullity application is submitted, a two-month cooling-off period is initiated, which can be extended for up to one year upon joint request.
If an agreement is not reached during the cooling off, both parties will have the opportunity to submit further written observations. If cancellation proceedings are based on prior registered trademarks, which are subject to the use requirement, the contested mark's owner may request the other party to submit evidence of use.
Following the exchange of written submissions, the IPTO should render its decision within 24 months from the initial application date.
The direct impact of these new proceedings on cases remains to be seen. However, we can assume that they are already having a dramatic effect on trademark budgets. Administrative invalidation actions are much cheaper than legal proceedings, so we would expect to see a sharp surge in these kinds of actions, which were previously neglected for economic reasons.
---
This is an Insight article, written by a selected partner as part of IAM's co-published content. Read more on Insight
Copyright © Law Business ResearchCompany Number: 03281866 VAT: GB 160 7529 10