New frontiers of life sciences IP strategy are posing challenges for patent professionals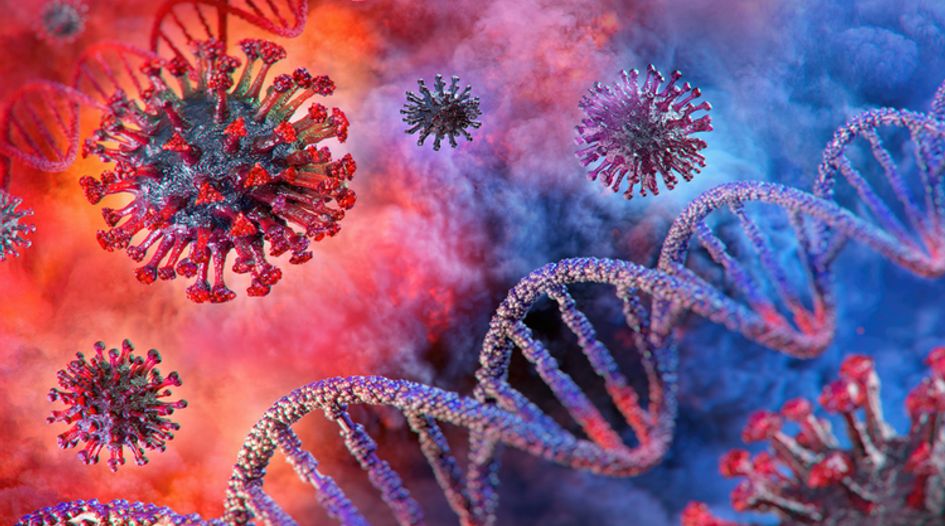 Pharma and biotech IP strategies are being reshaped by a new generation of emerging technologies, with wide-ranging implications for companies and patent practitioners in the field. Increasingly complex patent landscapes are creating new FTO dangers, altering the pattern of IP licensing and collaboration, and creating new opportunities for patent assertion.
Meanwhile, the rise of digital healthcare and biologics/biosimilars is changing the pattern of patent prosecution in the sector, while also compelling professionals to look beyond patents to trade secrets and other assets.
This is the message of IAM's latest quarterly Special Report – 'New Frontiers of Pharma and Biotech IP Strategy: How to Navigate the Fast-Changing Life Sciences Landscape' – published here today. The report takes an in-depth look at some of the key areas of change that IP professionals should be aware of, offering tips on how to seize new opportunities and avoid dangers. It provides insights from a wide range of leading experts in the field.
The new frontiers of pharma and biotech IP strategy are myriad. The growth of personalised medicine is giving rise to novel patentability and enforcement conundrums, reveals one of the report's articles, while a sharp increase in data-driven and computer-assisted healthcare patents is generating distinctive challenges for private practice and in-house teams, argues another.
The report shines a light on the need for new FTO strategies in the field of mRNA, where a complicated network of overlapping patent rights has taken root. Similar issues have arisen in the similarly fraught CRISPR patent terrain, where an intractable dispute over fundamental rights to Cas9 gene-editing has added to the uncertainty being faced by would-be licensees.
In addition, the fast-evolving landscape of biologics IP disputes in both in the US and the UK is explored in depth, and suggestions for winning biosimilar strategies are provided. Tactics for mitigating risks around gene-therapy are discussed as well.
Strategies for monetising and boosting the value of life sciences IP are also changing – and the Special Report provides guidance on how SMEs can best leverage their patents, how to manage pharma and biotech patent portfolios and how to secure a deal in the fast-growing drug royalty market.
The report also provides expert analysis on developments pertaining to well-established areas of pharma IP strategy. Enhancing readers' knowledge of Chinese patent enforcement, it provides detailed insights into China's new US-style patent linkage system, as well as charting recent trends in US Hatch-Waxman litigation. One article advises readers on how to mitigate the challenges of satisfying patentability challenges under section 112 of the US Patent Act, while another looks some outstanding questions in relation to Supplementary Protection Certificate law in the EU. Recent Federal Circuit case law is reviewed too.
IAM would like to thank all of the authors who contributed to the report.