SEP owners may never have had it so good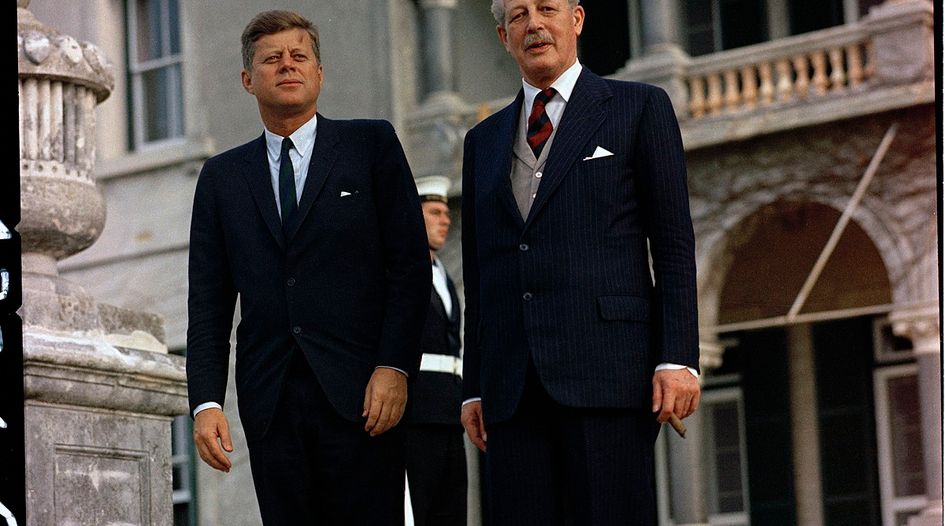 In the late 1950s UK Prime Minister Harold Macmillan told the British public that they had "never had it so good" as he trumpeted the country's post-war economic boom.
Such has been the steady drumbeat of bad news for many in the SEP-owning community, particularly in the wireless space, over the last decade or so, that while they may not fully sign up to Macmillan's declaration to describe the current state of affairs, a string of positive events that have unfolded over the course of the year will have come as a huge boost.
This week's headlines, in one of the biggest stories of the year so far in IP land, were all about Qualcomm's resounding victory against the Federal Trade Commission at the Court of Appeals for the Ninth Circuit. As we reported, after February's oral arguments most observers expected the case to swing the chipmaker's way but few were predicting such an across the board victory.
Not surprisingly, the markets reacted immediately, pushing Qualcomm's share price to 52-week highs - although it should be noted that the jump was not as big as the uplift the company saw after it announced a new blockbuster licensing deal with Huawei at the end of July.
The FTC may now choose to appeal. However, it will clearly have a fight on its hands to turn around a case that appears to have swung so decisively Qualcomm's way.
The week's developments capped what has been a remarkable change in fortunes for the company that has emerged as America's best hope in 5G. In early 2017, it was facing the twin threat of lawsuits from the FTC and Apple over its licensing practices; while it had also been supplanted by Intel as the iPhone maker's modem chip supplier; and it was facing a daunting competitive landscape just as it was facing the rollout of the next "G".
Fast forward three years and a damaging district court decision in the FTC case has been reversed; Apple has signed both a licensing deal and chip supply agreement for its upcoming 5G devices; Intel has withdrawn from the smartphone market; and one serious competitor, Huawei, has signed a licence and may end up becoming a major chip customer for the San Diego-based business if it can persuade the Trump Administraion to let it do business with China's tech giant. For Qualcomm, Macmillan's declaration seems particularly apt.
Things may not be quite as rosy for the rest of the SEP licensing community, but the macro environment now looks as positive for many rights owners as it has done for years.
For one thing there was an immediate knock-on effect from the Ninth Circuit's verdict as InterDigital quickly seized on the decision to help in its own antitrust fight with Lenovo.
It would also appear to have been a case of good timing for Huawei. The Chinese tech giant's licensing deal with Qualcomm was revealed at the end of July when the US company announced its results for its third fiscal quarter. That settlement handed Qualcomm an immediate windfall of $1.8 billion to be recognised in the current quarter, but by settling before the Ninth Circuit's judgment was handed down, Huawei might have secured a much better deal than had it waited until after the decision.
But it isn't just Qualcomm's victory that will be giving SEP players renewed hope of a turn in fortunes. Earlier this month the Court of Appeals for the Federal Circuit came down on the side of IPBridge in its court fight with TCL, confirming that the determination of whether patent claims in a suit are standard essential is a decision to be taken by a jury, not by a court during claim construction. As many a patent plaintiff's litigator will tell you, that's a decision they would more often than not like a jury to decide.
That news followed another big verdict, this time from Germany's Supreme Court in Sisvel v Haier – the full judgment for which was published in early July – which ruled that a prospective licensee had to actively engage in licensing negotiations not simply indicate its willingness to do a deal. That case, more than any other, may prove to have the most impact in undermining the concept of efficient infringement whereby companies delay taking a licence as they continue to implement patented technology in their devices.
Throw in the US Department of Justice giving its blessing to Avanci's new 5G platform and a big win in the Eastern District of Texas for the SEP-owning NPE PanOptis in its suit with Apple, and it has been quite a summer for some of the giants of the rights-owning world.
But before we get too carried away it's worth stressing that it's by no means all blue skies for SEP holders. While it seized on Qualcomm's big win against the FTC in its own suit against Lenovo, on its most recent earnings call InterDigital's CEO expressed his ongoing amazement at recalcitrant licensees that continue to holdout as he reflected on his company's new courtroom battle with Xiaomi.
Nokia also has its own big-ticket fight with Daimler and several automotive suppliers in another German courtroom battle which could have knock-on effects on attempts to license an industry that is still a relatively new frontier for the wireless community.
So while Qualcomm et al can find plenty of reasons to raise a toast to this summer's events it's worth remembering another of Macmillan's famous missives. When asked by a journalist what might knock his government off course he is said to have responded: "Events, dear boy, events." SEP owners have had enough knocks of late to know how quickly a promising climate can change.