Why it's time for Europe to move beyond 5G's tired developers v implementers patent narrative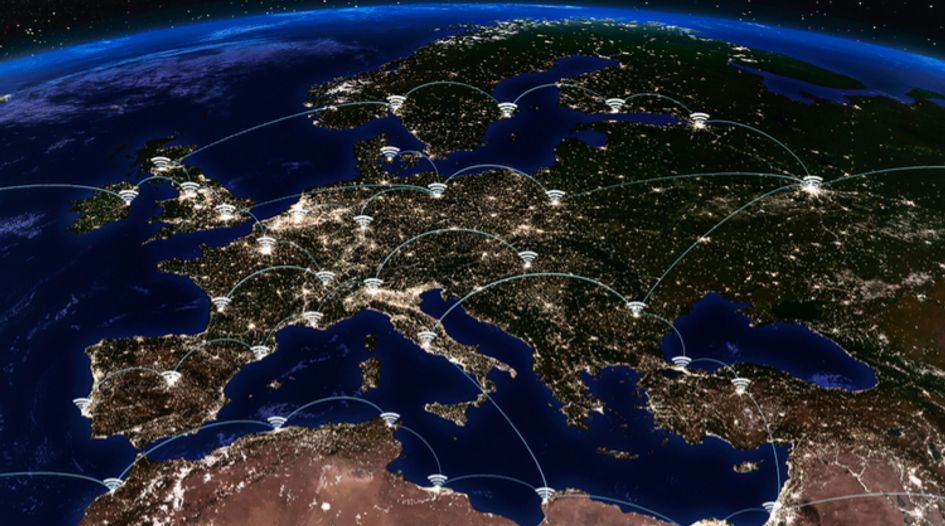 In this opinion piece, Francisco Mingorance - Executive Secretary of IP Europe - argues that if Europe is to realise the opportunities of 5G and the IoT, it must move beyond the false perception that there is a fundamental conflict between the objectives of the developers of cellular communications standards and the implementers
European companies have long been at the forefront of innovation in communications technologies. 5G promises to bring the benefits of connectivity to new types of products, many of which we can only imagine today.
As with many communications standards, 5G is an open standard. This means that anyone who wishes to contribute technology to it can do so, and anyone who wishes to use this new technology is able to. In practice, only a few companies contribute technologies, while many more implement them in their products.
Imagine you are a smartphone or smartwatch manufacturer, a software developer, or a car or robotics company: the availability of the 5G standard means you have access to all the technology and you don't need to spend any resources to develop your own communication technologies. This frees up your company's research and development team to focus on creating new innovations for your products. You may, though, need to accept fair and reasonable licences with some of the companies who developed and patented technologies included in the standard.
Now picture yourself as one of the companies developing technologies for the new 5G standard. You've committed many thousands of your people's working hours, including many of the world's leading engineers, to upgrading the complex radio system and networks that enable cellular connectivity across the world. You filed and paid for patent protection on your inventions; some of these inventions, but not all, will be included in the standard. All of that up-front effort will be wasted if the standard isn't adopted and used on a global scale.
For 5G to be successful, it needs companies to create the standard and companies to then use it. In reality, there is no neat division between these two categories. Developers – many of which are European industrial champions like Ericsson, Nokia, and Orange – are also among the most active implementers. They, too, use patented technologies developed by other companies in their hardware and networks, for which they may need a licence.
Any suggestion that these companies would wish to prevent or impede implementers from using the standard on a fair and reasonable basis is illogical. The fact that they make public all the technology required for the standards to work, is proof that they want to encourage as many new companies and sectors as possible to use 5G and create a wide range of connected devices. Its successful implementation by device manufacturers is essential to the success of its inventors, and the successful licensing of 5G will provide the R&D capital to invest in the next advances in cellular communications.
As the IoT becomes a reality, implementers will outnumber developers by an ever-increasing margin, simply because of the sheer number of products and services that cellular standards will enable. To succeed together, it is therefore crucial that both developers and implementers work towards the common good by understanding their respective needs and the importance of open standards development to Europe's competitiveness.
With this objective in mind, IP Europe, alongside a group of world-leading cellular communications technology developers and implementers, has been working on guidance to help more companies use cellular technology. They have created a set of licensing principles and practical guidance based on their decades of experience in the marketplace. Its goal is to help new entrants understand the licensing environment and encourage them to create 5G and Internet of Things-enabled products. This document will be published shortly as a CEN-CENELEC Workshop Agreement (CWA).
In addition to building this understanding, the EU needs to create the policy and financing environment that gives European companies which will use the 5G standard, particularly SMEs, the chance to grow and compete globally. This means putting in place an ambitious SME-focused agenda designed to sustain the cycle of innovation and investment in new technology, which prioritises targeted financing, investment incentives, and the protection of intellectual property rights.
Progress has already been made. With InvestEU, which will be part of the new Multiannual Financial Framework, the EU will take a huge step forward towards supporting SMEs, by helping them to use their IP to raise capital to support their development and sustain growth, without being forced to sell either the company or equity to larger, potentially non-European entities. In addition, standout industry initiatives like Patent Factory Europe have been developed to create crucial financing and expert advisory mechanisms for SMEs.
But much more still needs to be done if we are to capitalise on the opportunity provided to Europe by the system of open standards and 5G. This is why it is so important - for industry, policymakers, and consumers - that we move beyond the developer versus implementer narrative. It is misleading and an unnecessary distraction. Our collective efforts should be focused on safeguarding Europe's leadership position in cellular communications technologies and realising our common ambition to create the world's leading digital innovation ecosystem.