The US remains the number one source for IAM readers, but users from China surge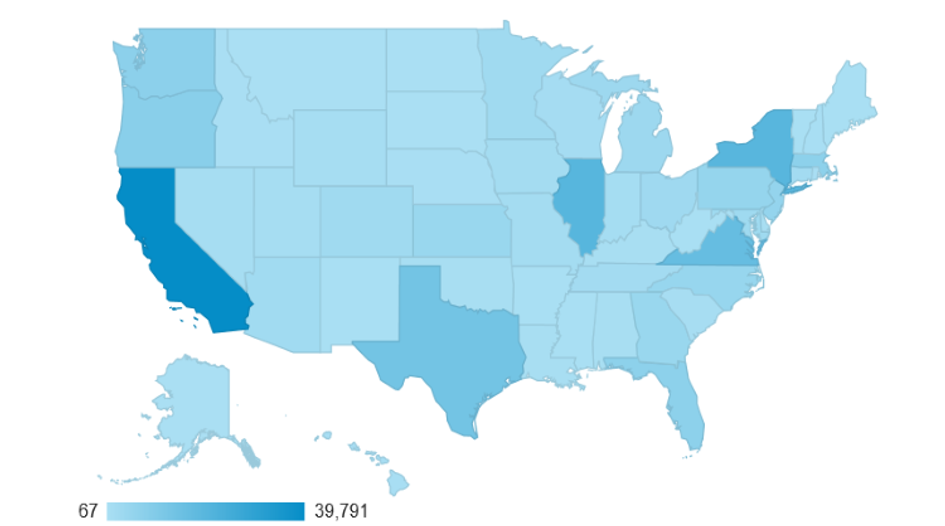 The US continues to be the number one source for IAM readers, according to year-end data from Google Analytics. Just over 42% of the platform's users are based in the country, with California home to the largest number. However, China saw the most dramatic rise in users – there was a 63% surge in readers from the People's Republic during 2019.
The top 10 countries for IAM users last year were, in order: (1) the US, (2) China, (3) India, (4) the UK, (5) Japan, (6) Germany, (7) France, (8) Canada, (9) Singapore, (10) South Korea. Along with China, the US, Japan, Germany and Brazil all saw steep (30%+) rises in user numbers – the latter, perhaps, an indicator for future developments.
Overall, IAM enjoyed a hugely successful 2019. Our user numbers grew by 23.44% to reach 482,606. Digging a little deeper into the data, those users produced 759,172 sessions and 1,549,368 page views. They averaged 1.39 minutes a visit. Most pleasing of all, the average number of pages per session was 2.04 – meaning people did not read just one story, they generally stuck around to read another one, too.
The most read stories of the year were, in order:   
From the entire IAM team, have a very happy, successful 2020. We cannot thank you enough for your support and will spend the rest of this year doing all we can to ensure it continues. Onwards and upwards!!