The era of the mega-NPE is upon us and that wasn't part of Big Tech's plans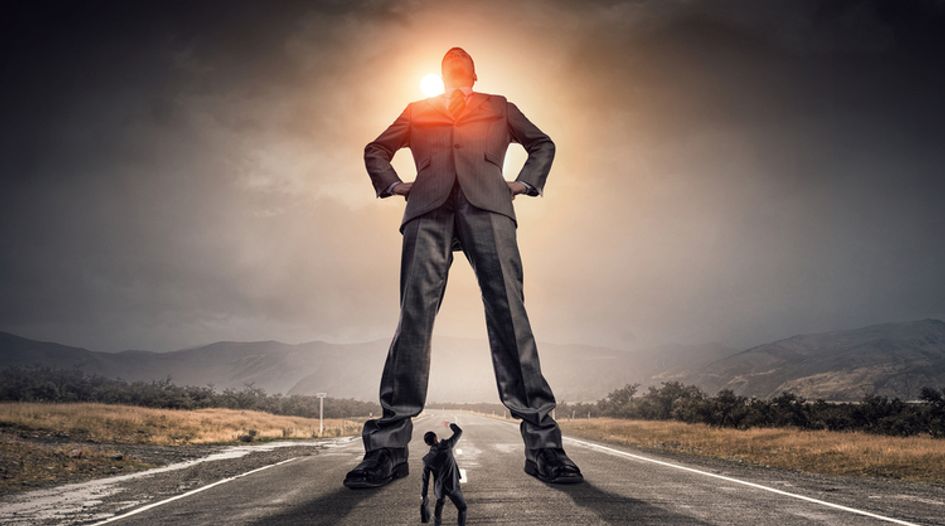 Earlier this month it was announced that Fortress had made a formal offer to acquire Finjan. This was another sign of how some of the largest players in the monetisation space are hoovering up IP assets.
If the deal goes through, it will add to the band of patents owned by the investment giant which were once being monetised by a small group of public IP companies that emerged as licensing forces in the first few years of the century. They also include Inventergy and Marathon. These were businesses that Fortress didn't acquire outright. Instead, it picked up large parts of their portfolios when market conditions turned sour and previously agreed loans were called in.
Finjan, to its credit, weathered the tough conditions better than most, notching up some sizeable deals - a $65 million settlement with Symantec stands out in particular - and steeling its balance sheet with a 2016 fundraising. It also saw its patents survive an avalanche of validity challenges at the PTAB, a clear indication that they are of good quality and there to be licensed.
However, the firm still had to contend with a steady stream of district court cases and with a relatively small portfolio to monetise, it could never quite break into the big leagues of licensing.      
So, Fortress is close to picking-up a battle-hardened portfolio, centred on an increasingly prominent technology, for the relatively modest amount of $44 million. Throw in the $30 million or so in cash that Finjan has on its balance sheet and the deal looks even better for Eran Zur and his colleagues.  
But Fortress is about more than acquiring troubled NPEs. It also owns portfolios from, among others, NXP and scandal-ridden former diagnostics company Theranos, and has acquired IP-rich companies such as DivX and SiOnyx. Such is its reach that Intel and Apple have launched a lawsuit against Fortress claiming that it has stockpiled patents in a way that violates US antitrust laws.
The example of Intellectual Ventures, which survived a similar challenge from Capital One, suggests that Apple and Intel may have difficulty making this one stick, but it underlines the shadow that Fortress now casts over the patent market.   
With a deep pool of capital - its IP-specific fund is rumoured to be close to $1 billion - and a team of considerable expertise, Fortress's IP group would probably have done well in any era. But it is no coincidence that it has thrived since it was launched in 2013, after the America Invents Act was passed and as US patent case law turned in a direction favoured by many in Silicon Valley. 
Those forces have meant that for the Finjans of this world time to money has got longer, while the exposure inherent in being publicly-traded means that defendants can sit back and watch cash reserves fall away as litigation drags on.
That, no doubt, was all part of the plan when Big Tech piled lobbying cash into getting the AIA through Congress and to create a media narrative of a US patent system in crisis that has undoubtedly had an influence on the courts. Now, though, things are beginning to get a little tricky for the titans of Silicon Valley.   
That's because Fortress is not alone. The teams at Hilco IP Merchant Banking and the IPNav breakaway Dominion Harbor have also capitalised on the higher barriers to entry in the monetisation space created by legislators and judges over the last few years to build portfolios of thousands of assets. Then there's Acacia. It may still be a public company, but with new management, significant cash reserves and a partnership with Starboard Capital, it is making a major comeback, too.
What it all means is that we have entered the era of the mega NPE. These are organisations that boast the resources to weather numerous PTAB challenges and have enough patents in their portfolios to be confident that if one gets knocked out there are still plenty more to call on. They also have the resources and know-how to launch assertion campaigns in multiple jurisdictions outside the US, which allows them to put pressure on recalcitrant licensees in many markets at the same time. 
In size terms, the likes of Fortress are following a trail blazed by Intellectual Ventures in the 2000s. Unlike IV, though, these newer players have been prepared to litigate from the beginning. They are also much tighter ships - with employee rosters in the dozens rather than the hundreds - and a focus that rarely strays beyond acquisition and monetisation. They don't want to change the world, they just want to generate cash.
With the current economic uncertainty prompting more assets to come onto the market, and with the overall climate improving for rights owners, these mega NPEs have excellent conditions under which to continue growing.
While Big Tech and other prospective licensees may have been able to wave away the likes of Finjan, Fortress et al are a whole different ball game. They can go toe-to-toe with deep pocket corporations in a way that many smaller NPEs were never able to do. The question now is: how does the Valley fight back?
Additional reporting by Joff Wild