McCurdy's move to RPX is high stakes for himself and for the firm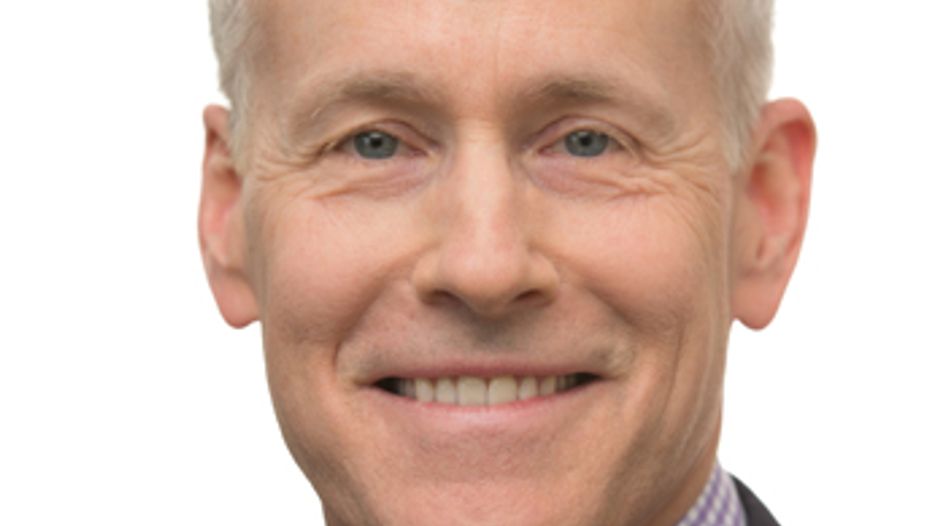 RPX announced yesterday that Dan McCurdy, a highly experienced player in the patent monetisation space with stints at IBM, Allied Security Trust (AST) and, most recently, Provenance Asset Group under his belt, will take over as the firm's CEO. He assumes his new role on 1st October, less than a year after he launched Provenance with his Quatela, Lynch, McCurdy colleagues Tim Lynch and Laura Quatela.
McCurdy is returning to RPX after initially joining in 2014 when the patent business acquired Patent Freedom, the NPE information platform that McCurdy launched in 2009 and which he ran while also serving as CEO of rival defensive platform AST.  
With this appointment the defensive aggregator gets a highly recognisable face in the IP market and a notable figurehead, something it was seen to be lacking after the departure of co-founder John Amster in early 2017. Amster's exit led to the appointment of former general counsel Marty Roberts as CEO and he steered the company through its acquisition by private equity player HGGC in May.
While Roberts was a senior member of RPX's leadership team prior to Amster standing down, he was not well known in the broader patent-owning community which forms the backbone of the company's membership. That led many outside observers to view him as something of a stop-gap while the firm looked for a more permanent solution.
Provenance acquired a portfolio of more than 12,000 patents from Nokia (many of which originally belonged to Alcatel Lucent) and since then has been offering the highest quality, litigation grade assets to operating companies for defensive purposes. The rest are being offered for sale on the secondary market.
That deal was backed by $40 million in financing from Chicago-based alternative asset manager GCM Grosvenor who IAM understands were caught off guard by McCurdy's exit. Where this leaves the Provenance assets remains to be seen, but if they're as good quality as McCurdy maintained when he launched the company in 2017 then he may push to do a deal from his new perch. An alternative view, though, is that if Provenance was currently flourishing McCurdy would not have decided to leave a business he was running and presumably had a direct stake in.
McCurdy was in Gothenburg at the start of this week for the CIP Forum and IAM understands he subsequently flew to Finland – presumably to meet the top brass in Nokia's patent business. Whether that was to break the news of his departure from Provenance or to begin talks on some kind of hook-up with RPX is not known.  
As the patent litigation risk from non-practising entities has diminished for many businesses, the ROI that RPX offers has become harder to justify internally for corporate patent heads. That has seen some companies, like Microsoft, drop their membership or drag their feet over renewing; so priority number one for McCurdy will be to help repair bridges and assure chief patent counsel and their litigation colleagues that an RPX subscription still represents value for money.
As a senior figure in the industry McCurdy is well placed to do that; while various roles through his career have given him the kind of view of the secondary market that should be a boon in his new position. For instance, while at AST, he helped drive the acquisition of the MIPS patent portfolio which saw it partner with ARM to acquire 580 chip patents and applications for $350 million. Though many these days will see that transaction as belonging to a different age,  it's the kind of larger, syndicated deal that RPX used to do but which it has not replicated of late (although it has remained an active player in the secondary market).
Another big-ticket deal would certainly help McCurdy make a splash in his new role, but the trouble that he faces is that some of the larger portfolios that might have previously been deemed high risk - such as Excalibur IP, the collection of former Yahoo! assets that's now being monetised by former RPX executive Paul Reidy, or Intellectual Ventures' sprawling patent stockpile - are either too encumbered or simply not considered such a litigation threat in a post-Alice world where eligibility is up in the air and it's now far easier to challenge the validity of a grant at the PTAB.
As McCurdy told last year's IP Dealmakers Forum one of the reasons that a deal for the Yahoo! portfolio hasn't materialised is that not enough people are frightened of it. While many of the reasons for that are specific, it's also an argument that can be applied more broadly across the patent monetisation market and helps explain some of RPX's struggles of late. Put simply, patent assertion in the US is not as frequent or as scary as it used to be.
This makes McCurdy's biggest challenge building the kind of growth story that will enable HGGC to exit its investment with a healthy profit three to five years down the line.
Amster clearly understood the challenges that were coming down the road for RPX and knew that operating under those conditions as a public business was going to be a tough ask. His plan for the future largely hinged around turning the business into a broader provider of legal services to the in-house market so that it became about more than just reducing patent risk.
That was behind the decision to buy discovery management outfit Inventus Solutions in a 2015 deal in which RPX is widely acknowledged to have over-paid and which looked particularly out of place when there were no subsequent acquisitions in the legal services space.
Efforts were made to sell off Inventus last year, but its value was then written down after a deal didn't materialise. McCurdy is now faced with a decision over what to do with RPX's discovery arm.
The IP market has undoubtedly changed over recent years with talk of NPEs and trolls much less marked; while the US generally is not what it used to be. This is something that McCurdy himself argued at IPBC Global in June when he successfully opposed the motion "This house believes that despite recent negative developments, the United States remains and will continue to be the driving force of the global patent market" in a plenary debate. To grow and remain a fixture of the patent market RPX requires some fresh ideas and may well need to expand its reach internationally. China has already been identified as one target – but that may be easier said than done.
The task for McCurdy, someone who earned his IP value creation spurs during a very different time in the monetisation market, is to find a way to make RPX as relevant as it was five years ago. If he does, he will be suitably rewarded; but if success eludes him, this may be his last high-profile job in IP. For RPX and Dan McCurdy, therefore, the stakes are high.