Love him or loathe him, few USPTO directors have left an impression like Iancu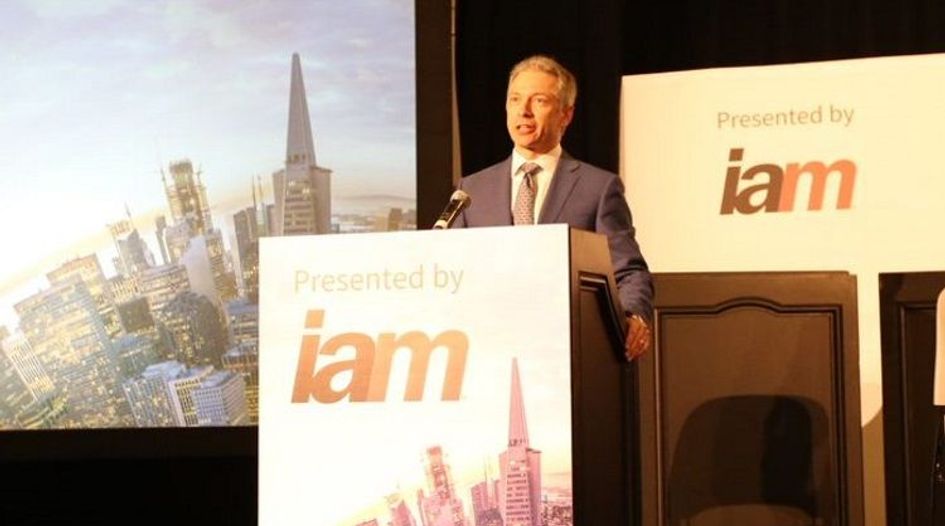 Andrei Iancu confronted many of the big issues facing the US patent system, leaving a legacy that will be applauded by many rights owners but scorned by parts of the tech community
How IP stakeholders view Andrei Iancu's time in charge of the USPTO might be something of a Rorschach test for the state of the US patent system overall.
If you're of the opinion that it was heading in the wrong direction before he took over, then you will no doubt view his time in charge as a much-needed rebalancing - three years of giving the patent pendulum a helpful shove in the opposite direction.
But if you liked the way things progressed during the second Obama term and saw a clamp down on poor quality grants and less frivolous litigation, then you are likely take a very different stance on the last three years.
So how should we assess Iancu's legacy, at least in the immediate term?
To do that, you need to measure him against three principal goals: reform of patent eligibility rules, reform at the Patent Trial and Appeal Board (PTAB) and changing the narrative around patents and innovation. All became hallmarks of a tenure of considerable dynamism.
Out of bounds
On patentable subject matter, early on Iancu worked under the mantra of "focus on what you can control". He knew that stakeholders wanted a more immediate answer than one that might materalise from a multi-year effort to pass legislation, something which was always likely to get bogged down in Congress.
Throughout his time at the office, Iancu looked like a man who had read the room on 101 and who didn't fancy the chances of legislative reform seeing the light of day. "We have not taken a formal position at the PTO on whether this is needed or not and what it should look like if something happens," he said at an event in March 2019 in response to a question on the reform efforts by Senators Tillis and Coons.
He was sensible enough not to rubbish those efforts, insisting that the agency was ready to lend a hand where needed, but he would quickly and quietly move on.
Instead, he embarked on an exhaustive study of the recent 101 jurisprudence, ultimately leading to an extensive update of the USPTO's examination guidelines.
After those were published in early 2019, Iancu aggressively went to bat for the changes and, thanks to a steady stream of high-profile 101 decisions, which critics of the case law jumped on, found himself in polite disagreement with the Court of Appeals for the Federal Circuit.
At an event in DC shortly after the guidelines were published, Iancu urged the Federal Circuit's judges to take a closer look at the Supreme Court's 101 rulings. "I do hope that the courts in particular will look at what we have done at the Patent Office in the past year, especially with respect to section 101, and find that what we have done is right, it's correct and it comports overall with the jurisprudence," he insisted.
Later that year, he added stats to his pitch, citing USPTO numbers which showed that 101 rejections in AI had dropped from 60% after the Supreme Court's Alice decision to 32% in the nine months after the new guidelines were released.
But the key challenge for Iancu's changes came just months after the guidelines were issued.
Writing for the majority in Cleveland Clinic v True Health - one of those pained 101 decisions from the Federal Circuit - Judge Lourie asserted: "While we greatly respect the PTO's guidance on all matters relating to patentability, including patent eligibility, we are not bound by its guidance."
And there is the rub. Iancu's legacy on patentable subject matter might come to be seen as a significant development for IP rights in the US, but until grants prosecuted under the 2019 guidelines are tested in district court and beyond, the jury will remain out. It is something that could be as much as a decade away.
There's a reason that 101 legislation remains on the Congressional agenda. For many observers, the new USPTO guidelines, however well intentioned, aren't going to cut it.
POP goes the PTAB
While we'll have to wait for the full impact of the 101 changes, that's not so much the case with the Patent Trial and Appeal Board. When it came to the "death squad", Iancu was a man in a hurry.
Within a couple of months of landing in USPTO's Virginia HQ, he issued a proposed change in the claim construction standard used at the board to bring it into line with the standard used in district court.
The takeaway from that was that it didn't make a substantive difference in day-to-day practice but that it was smart optics, handing a quick win to a patent-owning community that felt beaten up from six years of inter partes reviews.
Other significant tweaks to PTAB practice followed. These included an overhaul of claim amendment procedures and the establishment of a new precedential opinion panel (POP) to determine which board decisions should be designated as precedential and informative. "This panel will mostly be convened to decide issues of exceptional importance that will set forth binding agency policy," Iancu said of the new body.
In late October 2018, in a clear sign that he was finding his rhetorical as well as his policy-crafting feet, Iancu triumphantly announced at AIPLA's annual meeting that it was "a new day at the PTAB".
Arguably nothing else attracted as much discussion, argument, division and - for some - cause for celebration as his tinkering with the PTAB; and it was the POP that turned out to be the prime vehicle for change.
Through a series of precedential board decisions, including General Plastics, NHK and Fintiv, Iancu tackled head on many of the gripes rights owners had long harboured around issues like the filing of multiple and serial petitions, and the institutions of IPRs where there was a parallel district court proceeding. Those reforms - which Iancu attempted to codify towards the end of his tenure - have clearly had an impact.
After stubbornly hovering around the mid-60s for several years, the IPR institution rate had dropped close to 50% by late last year. That has been fuelled in part by a marked increase in the number of discretionary denials, forcing petitioners and their lawyers to revise their IPR strategies.
But the changes also attracted the considerable ire of Silicon Valley, most notably when a quartet comprising Apple, Cisco, Google and Intel joined forces to file a lawsuit against the USPTO head. They claimed that the new institution regime under NHK-Fintiv concerning IPRs and parallel district court litigation was unlawful.
For Silicon Valley's powerful patent-owning constituency, which had largely held its tongue over Iancu's "new day", the case was a sign that the gloves were well and truly off.
To what extent these PTAB reforms remain in force will be one of the big questions confronting Iancu's permanent successor. Senator Tillis has already indicated that any nominee for Director who fails to support the changes will not get his vote.
That may not scupper the candidacy of an eventual nominee but it underlines the extent to which the former USPTO head has changed the conversation around the PTAB, almost overwhelmingly in favour of rights owners. Some may argue that more needs to be done, but the last three years has seen a shift in the IPR dynamic that can't be underestimated.
Cheerleader-in-chief
If PTAB reform has split opinion, Iancu's cheerleading of the IP system and its role in the innovation economy has been less divisive.
"I think it is incumbent on us as leaders of the IP system to advocate for the IP system and to advocate for innovation," Iancu told IAM in his first media interview soon after coming into office.
To an outsider it would sound obvious, but for a US patent market that had suffered the slings and arrows of uncertainty over 101, the looming threat of IPRs and was feeling China's growing technological threat, it was the kind of pep talk that many clearly needed.
Almost as soon as he took over, Iancu began crisscrossing the US and the world, advocating for the patent system, urging others to marvel at the wonders of innovation and encouraging a broader cross section of the population to join the invention community.
"If we are to stay competitive and maintain our technological edge we must have all hands on deck," he told the IPO's annual meeting in 2019. "We must inspire everyone across demographics, geographies and economic conditions to grow up to be inventors and entrepreneurs."
He also tackled the patent troll trope that had come to define the market in many people's minds. In an October 2018 speech, delivered under the dome of the Dallas Cowboys' stadium, Iancu insisted that an obsession over trolls and bad patents had led stakeholders and policymakers to go too far in tinkering with the patent system. "This must now end and we must restore balance," he declared.
To some observers, the great shame will be that Andrei Iancu could only stick around for three years. For others, perhaps concentrated in the 50 miles between San Francisco and San Jose, it might be a case of good riddance.
If you were to level one criticism at Iancu it's that he might have come down too much on the side of strong patent rights and didn't strike a more middle ground approach in the manner of a David Kappos. However, one of the challenges for the US system, in contrast with, say, the European Patent Office, is that most directors are only in place for a handful of years.
While Iancu, like his predecessors, held significant power to shape IP policy, much of what he did could also be undone by a Biden appointee who is more closely aligned with Silicon Valley.