Life sciences IP – the major developments in July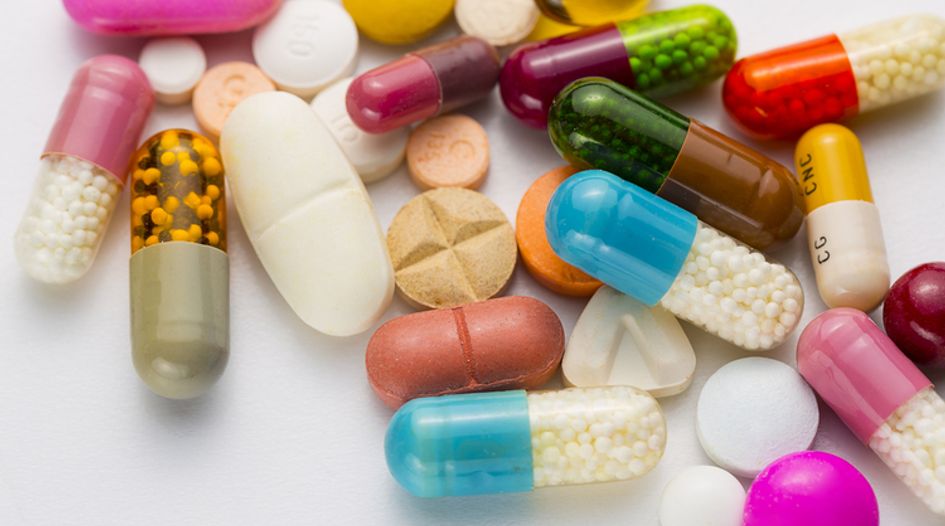 Legal Radar
Australian diagnostic method judgment shows US is the eligibility outlier – IAM reported on a recent Federal Court of Australia judgment finding a Sequenom diagnostic method patent valid and infringed by Ariosa Diagnostics. The patent protecting a non-intrusive method of prenatal diagnosis has been challenged in several jurisdictions, perhaps most famously in the US, where it was invalidated on Section 101 grounds – a decision upheld by the CAFC. The Australian decision, which emphasised that diagnostic methods are patentable subject matter, is another illustration of the unusual nature of US eligibility rules.
Amgen scores German victory in antibody patent war – The Dusseldorf Higher Regional Court held that Amgen's patent for PCSK9 inhibitors is infringed by Regeneron and Sanofi's rival anti-cholesterol product, and granted an injunction excluding it from Europe's largest market. But despite other successes at the German Supreme Court, the EPO and a US federal district court, the judgment is not the end of Amgen's antibody patent war; ongoing proceedings in the US - where the dispute has become a major test case for antibody patenting – may reverse the company's fortunes. See here for more detail and analysis.
Delhi judge order IP appeal board to start hearing cases again – In its judgment in Mylan Laboratories v Union of India, the High Court of Delhi ordered the Intellectual Property Appellate Board (IPAB) to begin acting in "urgent cases". The board – where decisions from the Indian Patent Office can be challenged – has been unable to act in patent cases for more than two years, due to lack of quorum. It may now begin to deal with its backlog of over 600 patent cases, IAM reported.
Nobel Laureate to sue Ono Pharmaceutical over immunotherapy patent royalties – Tasuku Honjo, who won last year's Nobel Prize in medicine for his role in the development of cancer immunotherapy, said that he plans to sue his partner Ono Pharmaceutical for greater patent royalties. Along with Ono and other parties, Honjo owns patents to the PD-1/PD-L1 pathway – a method of boosting the immune system's response to cancer, which is at the heart of breakthrough therapies such as Opdivo. As previously reported by IAM, the Nobel Laureate is unhappy with the 1% share of royalties he is receiving from sales of Opdivo, and has demanded a renegotiation. Honjo has said that he received inadequate IP support from his own institution, Kyoto University, when rights for the technology were being filed in the early 2000s. Seeking 10% royalties, he now says that his dispute with Ono could go to court as early as September. Ono is refusing to offer a revised contract, but is offering to make a large donation to Kyoto University.
UK court finds Roche antibody patent invalid – The UK Patent Court found Hoffman-La Roche's patent for monoclonal antibody vedolizumab, used in the treatment of Crohn's disease and ulcerative colitis, invalid on several grounds: insufficiency, lack of novelty and obviousness. In a complex ruling on a dispute between Roche and Takeda, the court also stated that "in 2006 a skilled person (team) using only their common general knowledge and without knowledge of the patent would have had no undue difficulty at all making an antibody to a given target antigen".
Sigma-Aldrich seeks parallel interference in CRISPR-Cas9 dispute – Sigma-Aldrich attempted to insert itself into the ongoing dispute between the University of California (UC) and the Broad Institute, which are currently embroiled in an interference regarding the invention of CRISPR-Cas9 gene-editing technology in eukaryotic (human, animal and plant) cells. In an urgent petition to the US Patent and Trademark Office, it requested to be made part of a parallel proceeding against the UC. As explained in this IAM article, the audacious move could prove a strategic masterstroke for Sigma, reviving its hopes of becoming a major US Cas9 rights holder.
CAFC says Congress or SCOTUS must address diagnostics patentability controversy – The US Court of Appeal for the Federal Circuit (CAFC) refused Athena Diagnostics' much-watched petition for a rehearing en banc of its patent dispute with Mayo Collaborative Services. This IAM article explained why, despite all judges agreeing that Athena' diagnostic method invention ought to be patentable, a majority of judges considered themselves bound by Supreme Court precedent to adopt a restrictive view of patent eligible subject matter under section 101. Hopes for a change in this area, then, seem to lie with a future Supreme Court judgment or ongoing legislative reform efforts.
Federal Circuit ANDA decision shows door not shut on doctrine of equivalents infringement claims – Akin Gump's Steven Maslowski and Rachel Elsby wrote for IAM about the CAFC's recent rare finding of infringement under the doctrine of equivalents in a Hatch-Waxman case. Affirming the District Court of Delaware's ruling that a UCB patent was infringed by Watson and Actavis, the appellate court's opinion provides important strategic guidance for both litigators and prosecutors. Read more here.
Dr Reddy's did not infringe Suboxone patents, CAFC finds – Dr Reddy's Laboratories' generic version of opioid dependency treatment Suboxone does not infringe Indivior's patent rights. This was the finding of the US Court of Appeals for the Federal Circuit, which handed down the most recent in a series of court rulings in the ongoing dispute. The generic was previously the subject of an injunction granted by a district court – a decision overturned by the CAFC in late-2018. Dr Reddy's re-launched its product in February following the Supreme Court's refusal to grant a plea for stay filed by Indivior, the majority of whose revenue comes from Suboxone.
Amgen sues filgrastim biosimilar producer under BPCIA – Amgen launched an infringement action in the Southern District of California against Tanvex BioPharma, which has applied for regulatory approval for a biosimilar version of filgrastim. It is seeking an injunction against the product, which is due to be launched 180 days after 1st April. The suit concerns only US patent 9,856,287, because the parties agreed during their 'patent dance' to limit the initial proceedings to that single right. This is the third time Amgen has sued a producer of a biosimilar filgrastim: cases are also pending with Apotex and Kashiv BioSciences.
Market Radar
Gilead strikes unique $5.1 billion licensing deal with Belgian biotech – Californian big biotech Gilead announced a sui generis collaboration with Galapagos NV. In return for a $3.95 billion upfront fee – and potential top-up payments – it will get licensing and option rights to all of the Belgian company's pipeline drug assets. An additional payment of $1.1 billion increases Gilead's own stake in the company from 12.3% to 22%. This IAM article contains a detailed analysis of the distinctive deal, which demonstrates the range of IP monetisation options open to small and medium sized innovators.
Exclusive CRISPR patent pool interview with MPEG LA's Kristin Neuman – Against the background of the USPTO's issuance of a second interference in the CRISPR-Cas9 patent dispute between the University of California and the Broad Institute, IAM caught up with Kristin Neuman, Executive Director for Biotech Licensing at patent licensing organisation MPEG LA. In an exclusive interview, she discussed the progress being made in preparations for MPEG LA's proposed CRISPR patent pool, the place of human therapeutics in a future framework and the under-utilisation of non-exclusive licensing in the biotech sector.
New CRISPR licensing framework introduced – The Broad Institute and MilliporeSigma – Merck KGaA's North American life sciences business – announced that they are pooling their CRISPR-Cas9 patents worldwide for the purpose of issuing non-exclusive licences for commercial research and use in research tools. The initiative, they stated, is intended to simplify and widen access to the gene-editing technology, whose patent landscape is unusually complicated. However, the licences will exclude human therapeutic and agricultural uses. While the framework is a smart commercial move for the parties involved, IAM explained in this article why the initiative seems unlikely to remedy the fundamental uncertainties faced by would-be licensees in the field.
Patenting of life sciences technologies on the rise – IAM reported on the release of WIPO's 2019 Global Innovation Index. Among its findings is that Patent Cooperation Treaty filings relating pharmaceuticals, biotech and medical technology have increased markedly in the period 2000-18. China boasts the most patent publications in the period 2000-17, with 214,992 compared to 204,992 from the US. But the US and Europe continue to host the world's most R&D intensive firms; and the US continues to lead the way in terms of the volume of biotech patent publications: 126,581 – significantly more than second place China, which produced 126,581.
New York Times calls for drug patent seizures – The New York Times editorial board penned a piece calling on the US government to consider "seizing" drug patents as a means of lowering drug prices. The board called for two pieces of existing legislation to be used to curtail the patent rights of drug innovators: 28 USC section 1498(a) – which permits government to use IP-protected technology so long as reasonable compensation is provided – and the 'march in rights' contained in the 1980 Bayh-Dole Act, which allows the government to compel the granting of a patent licence for inventions created with the help of government money. IAM analysed what scope these provisions in fact give the US government to override patent rights, and explained why the New York Times' stance illustrates the dangers faced by pharma IP rights in the country in the coming years.