The big life sciences patent news from February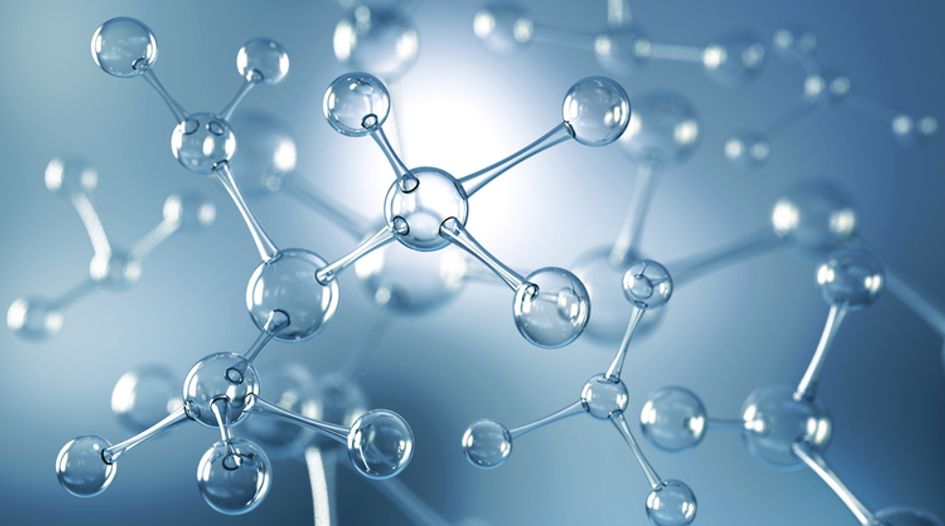 Legal radar
First US all biosimilar patent suit – Coherus launched a Delaware lawsuit against Amgen in what is the US's first all biosimilar patent suit. It shows how a new pharma IP landscape is emerging, as IAM explored here.
AbbVie's Humira strategy set to be scrutinised in first ever unclean hands challenge – A federal district court in Delaware ordered AbbVie to hand over a range of strategic IP documents, which Boehringer Ingelheim believes will support its unclean hands defence in litigation regarding the world's best-selling drug, Humira. If the case goes Boehringer's way, it could have significant implications for future biologics disputes involving large numbers of asserted patents, as IAM discussed here.
University of California to be granted "all tennis ball" CRISPR-Cas9 rights despite doubts – A US Patent and Trademark Office document stated that the University of California will imminently be granted its application for fundamental claims to CRISPR-Cas9 – a revolutionary and potentially highly-lucrative gene-editing technology which it helped to pioneer. The university had delayed the examination and grant of its application by attempting to invalidate a key asset belonging to the Broad Institute – for the use of CRISPR-Cas9 in human, animal and plant cells – which it claims is obvious in the light of its own invention. Having suffered a series of high-profile losses in this dispute (see here and here), the University of California was said by CRISPR expert Jacob Sherkow to be in danger of ending up with "incredibly narrow" rights to the technology, rather than a patent to "all tennis balls" which its key gene-editing innovator Jennifer Doudna said it would receive even if the Broad had the right to "green tennis balls". Sherkow said that the adverse decisions had brought into doubt the West Coast university's claims to the use of CRISPR-Cas9 in anything other than bacterial cells, as had a patent granted to Virginijus Šikšnys. So, the decision to grant it broad rights will be a relief for the University of California. However, as fellow CRISPR patent aficionado Daniel Lim of Kirkland & Ellis cautioned IAM: "Important as it undoubtedly is for UC Berkeley and its licensees, the grant of a patent is by no means a guarantee that it will not later be invalidated in an inter partes review before the Patent Trial and Appeal Board or action in the Federal Courts."
US Court finds Repatha patents valid – Amgen scored a victory in its patent dispute with Sanofi and Regeneron, when a jury in California found two of its patents relating to cholesterol drug Repatha to be valid. Amgen has accused the two companies of infringing the patents by marketing Praluent, another PCSK9 inhibitor. The latest ruling is a blow for the defendants, which have conceded that their product infringes the rights, if they are valid. So, it is little surprise that they have vowed to continue fighting, exhausting every legal option to invalidate the patents if necessary. The dispute is already several years old: Amgen won in district court three years ago, getting an injunction against Praluent. The Federal Circuit vacated the injunction in October 2017, ordering the lower court to rehear the case.
Prize-winning immunotherapy inventors face off in high-stakes patent dispute – Two of the most decorated scientists in the ground-breaking field of immunotherapy are pitted against each other in a district federal court patent dispute in Massachusetts. Defendant Dr Tasuku Honjo of Kyoto University, who has received a Nobel Prize for his work in the field, is facing off against plaintiff Dr Gordon Freeman, of the Dana-Farber Cancer Institute, who also boasts a slew of awards for his research. The case concerns six key patents which list Honjo and his associates as inventors, but not Freeman and his colleagues, who are seeking to become named inventors. Relating to the breakthrough discovery of the PD-1 pathway, the patents are immensely valuable, reading on  lucrative cancer therapies like Keytruda, Tecentriq, Imfinzi, Opdivo and Libtayo. The two parties worked together from the late 1990s on one of the molecules relevant to the PD-1 pathway, but Honjo claims that Freeman made no significant contribution to the breakthroughs covered by the rights in question. The dispute highlights the sorts of IP risks that surround collaborative research projects.
Federal Circuit rejects Suboxone rehearing, clearing path for generic launch – The US Court of Appeals for the Federal Circuit declined to rehear Indivior's case against Dr Reddy's Laboratories, following its decision late last year to overturn a preliminary injunction preventing the Indian company from selling its generic versions of opioid dependency drug Suboxone Film. The federal district court for the District of New Jersey had erred in granting the injunction on the assumption that the innovator would likely be successful on the merits in its infringement case, the appellate court found in November 2018, potentially clearing the ground for generic launch and prompting Indivior's share price to drop by 47%. The latest setback also saw Indivior's share price drop precipitously – this time by 24%. Following the Federal Circuit's refusal to grant a rehearing, the Supreme Court refused to prevent Dr Reddy's drug from entering the market.
Crucial Revlimid patents survive challenge – Patents protecting the drug, which is at the heart of Bristol-Myers Squibb's recent mega-acquisition of Celgene, have survived an invalidity challenge at the US Patent and Trademark Office. Dr Reddy's Laboratories had sought to cancel three patents covering Revlimid, a blockbuster multiple myeloma treatment which accounts for two-thirds of Celgene's annual takings ($9.7 billion in 2017). While federal court litigation over Revlimid's patent estate continues between the two parties, the USPTO's decision not to institute the petition for inter partes review will comfort Bristol-Myers Squibb executives who agreed to pay a whopping $74 billion for Celgene in January – a deal whose success hinges on the length of time the drug's exclusivity can be maintained.
Market Developments
Netherlands introduces pharmacy patent exemption – An amendment to the Dutch Patent Act of 1995 created an exemption for "the preparation for direct use for individual cases on medical prescription of medicines in pharmacies, (and) acts concerning the medicines thus prepared", which will no longer be the exclusive right of patent holders. This follows the exemption's recommendation by the Council for Public Health and Society in Development of new medicines: Better, faster, cheaper, a 2017 report suggesting ways to reduce the price of medicines by a range of means including compulsory licensing.
SPC manufacturing waiver will include stockpiling provisions - A controversial EU regulation allowing generic companies to stockpile SPC-protected drugs is set to be implemented this summer, as IAM reported here.
Calls to #BreakThePatent on Truvada – A campaign to have the US patent protection on HIV prevention drug Truvada (or PrEP) removed hit the headlines, receiving the backing of Corey Johnson, speaker of the New York City Council and one of the best-known HIV-positive politicians in the US. #BreakThePatent, run by activist group PrEP4All, advocates that the federal government uses its rarely-used "march-in" rights to take away Gilead Sciences' IP rights for the drug, which currently costs over $1,600 a month per patient. The US patent statute states that the government has the right to force a rights holder to grant a licence to a drug if it determines inter alia "action is necessary to alleviate health or safety needs which are not reasonably satisfied by the contractor, assignee, or their licensees". "The cost of PrEP in our country reveals something deeply rotten about our healthcare system, and the NIH needs to march in and break the patent immediately. This is life or death and there is no time to waste," Johnson stated. Gilead responded: "We believe that there is no rationale or precedent for the government to exercise march-in or other IP rights related to Truvada."
Korea set to amend exclusive sales rights approval system – Korea's Ministry of Food and Drug Safety has announced it is pursuing changes to the country's limited exclusive sales rights approval system. This gives nine months' exclusive right to sell a generic version of a drug to the first company that wins a patent lawsuit against the drug's originator. Introduced in 2015 as part of the country's new patent linkage system in order to stimulate the development of local drug-makers' R&D capacity, the provision has been criticised by many for allowing several generics to obtain exclusivity through joint bioequivalence tests. According to the Korea Biomedical Review, as many as 45 local companies acquired limited exclusive sales rights for drugs containing amlodipine, even though only one of them had any significant involvement in invalidating the relevant patent. The system incentivizes large numbers of lawsuits, critics have also argued. The ministry is seeking suggestions from stakeholders and plans to put forward a reform proposal in the spring.
UK Biopharma industry raises concerns about post-Brexit IP protection – Life sciences industry associations have expressed worries that the UK statutory instrument intended to transpose EU patent laws into the country's statutes actually risk diluting pharma IP protections after Brexit. The Association of the British Pharmaceutical Industry (ABPI) said it is concerned by the way the instrument proposes to calculate SPC terms on the basis of UK market authorisation alone, rather than European approval. Companies may choose to launch products in the UK later under such a system, it suggested. The statutory instrument has already been passed by Parliament, but the government has said it will listen to concerns about its impact.
Thailand overturns cannabis non-patentability provision – A recent order prohibiting the grant of patents for cannabis-related inventions in Thailand has been overturned by an amendment to the country's Narcotics Act, which came into effect on 19th February. As reported in IAM's January life sciences round-up, Prayath Chanocha, chairman of Thailand's ruling junta, had made use of Section 44 of the 2014 interim charter – which gives him free rein to pass laws – to make marijuana-related inventions unpatentable until recently-passed legislative legalising medicinal cannabis use was implemented. It is reported that the Department of Intellectual Property has announced that it rejected seven cannabis-related applications under this provision between 29th January (the day after the order came into force) and 1st February. Those rejections may now be appealed within 60 days.