Life sciences IP - the major developments in August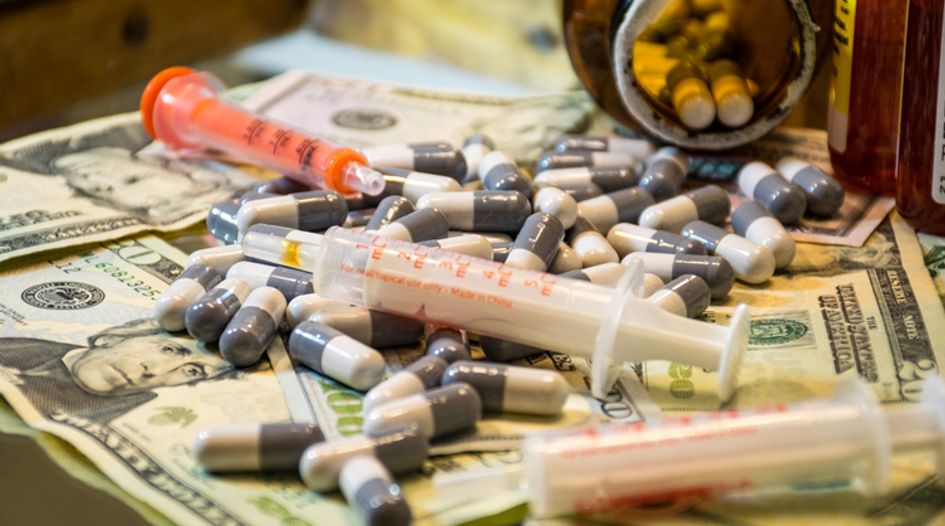 Legal radar
Key pharma and agrochemical patents under threat in Brazil after ruling – The Brazil Federal Court of Appeals for the Second Circuit ruled on the much-disputed question of the terms of mailbox patents. It found that these pharma and agrochemical patents – filed under a transitional regime between Brazil's TRIPS accession in January 1995 and the introduction of a new IP statute in 1997 – are not entitled to at least 10 years' protection after grant (as was previously thought) but only 20 years' term from filing. Because large numbers of mailbox applications were not processed by the patent office before the December 2004 deadline laid down in the relevant legislation, the question of whether such patents are entitled to a minimum term after grant has been a major concern for rights holders in recent years. In this article, IAM analysed the number of life sciences patents now facing the threat of invalidation following the court's decision.
AstraZeneca faces tough evergreening battle in India – The High Court of Delhi lifted an interim injunction restraining three companies from selling generic drugs alleged to infringe AstraZeneca's patents for ticagrelor (which it markets as Brilinta), IAM reported. Based on arguments made by Micro Labs, Dr Reddy's Laboratories and Natco Pharma that the patents are invalid, the court accepted that there are prima facie reasons to reject the rights holder's infringement case. The decision – which affirmed a restrictive interpretation of anti-evergreening provisions under Section 3(d) – sets the scene for an uphill legal struggle for AstraZeneca and highlights the comparative difficulty of protecting genus and species inventions in India.
Irish Supreme Court decision opens door to interlocutory injunctions – At the end of July, Ireland's highest court overturned decisions by the High Court and Court of Appeal denying Merck an interlocutory injunction against Clonmel Healthcare, which was alleged to have infringed the former's SPC for Inegy. As reported in this IAM article, the court set out a more flexible interpretation of the rules surrounding interlocutory injunction, which is likely to be to the advantage of pharma rights holders in one of Europe's life sciences hubs.
Gilead set for high-stakes PTAB battle with US government over HIV patents – Gilead Science filed an inter partes review petition against US government-owned patents claiming the use of Truvada (first developed by Gilead) for pre-exposure prophylaxis treatment (PrEP) of HIV. This follows months of public controversy about the high price of Gilead's Truvada PrEP, including calls for the state-owned rights to be asserted against the company. IAM explained why Gilead has decided to tackle these controversies head-on, and why the proceeding may have knock-on effects on the US government's strategy for its own IP, as well as for the parties involved.
New written description rule set out by Federal Circuit in precedential Contrave judgment – The US Court of Appeal for the Federal Circuit (CAFC) overturned a district court decision finding Nalpropion Pharmaceuticals' patents for Contrave nonobvious and valid. In the same ruling, it upheld the lower court's finding that a related formulation patent satisfies written description requirements and is valid. The opinion has wider significance, as IAM discussed in more detail here, because it introduces a new rule whereby written description requirements may, in some circumstances, be satisfied when the specification discloses an invention that is "substantially equivalent" to that which is claimed.
CAFC closes off another defence against inter partes review – IAM reported on the CAFC's first decision on the constitutionality of retroactive invalidations of pre-America Invents Act patents by inter partes review. Ruling on a dispute concerning the validity of two Celgene Corporation patents for methods of safely delivering teratogenic agents, the court found that the invalidation of these rights did not constitute an unconstitutional taking under the Fifth Amendment. The decision closes off another constitutional avenue by which the administrative validity challenges can be opposed, following the Supreme Court's 2018 decision in Oil States.
Amgen suffers reversal of fortunes in PCSK9 patent war – The US District Court for the District of Delaware ruled that two Amgen patents protecting Repatha are invalid. This overturns a February district court jury decision finding important claims of the patents valid, and marks a reversal of fortunes for Amgen which has won a number of recent battles in its long-running international patent war with PCSK9 inhibitor rivals Sanofi and Regeneron, owners of anti-cholesterol treatment Praluent. Amgen's rights cover not only Repatha specifically, but make broad genus claims to all antibodies which inhibit PCSK9. In infringement disputes across several jurisdictions, Sanofi and Regeneron have argued that the patents are too broad. In the most recent US proceeding, Amgen was seeking an injunction against Praluent.
Sanofi patent invalidation overturned – The Federal Circuit vacated a district court decision invalidating several claims of a Sanofi-Aventis patent protecting Jevtana on the ground of obviousness. After Sanofi had sued alleged infringer Fresenius Kabi, one of its patents was challenged before the Patent Trial and Appeal Board, which invalidated it for obviousness and denied the rights holder the opportunity to amend its claims. Appealing the decision, Sanofi filed a statutory disclaimer of some of the patent's claims. But in the meantime, the district court invalidated these disclaimed claims, on the assumption that it still had standing to do so under Article III. The Federal Circuit disagreed, finding that the existence of an actual controversy at the moment of filing is not sufficient for standing; it must exist throughout the review. An injury to the defendant must be "actual and imminent, not conjectural and hypothetical".
Market radar
$13.4 billion Otezla purchase shows the direct financial value of IP in the life sciences – Amgen agreed to spend $13.4 billion, not to acquire an entire company, but to buy a single drug, Otezla, from Celgene. The company cited the psoriasis treatment's IP, particularly its 2028 US patent term, as a key driver of the deal, underscoring the extraordinary value of IP rights in the life sciences sector. Celgene decided to sell off the blockbuster drug in order to overcome Federal Trade Commission (FTC) concerns about the antitrust implications of its $74 billion acquisition by Bristol-Myers Squibb. However, Amgen's purchase raises its own antitrust concerns.
Top three IP takeaways from Bayer's $7.6 billion animal health unit sale– Bayer sold of its animal health business to Elanco for $5.3 billion in cash, plus $2.3 billion in shares. The transaction sees Elanco acquire a patent and trademark-rich portfolio of more than 100 products. The newly combined company will be the second largest in the sector after former Pzifer business Zoetis. IAM highlighted the deal's top three IP takeaways.
Record-breaking pharma M&A value disguises falling deal activity – IAM analysed Evaluate Pharma's Pharma, Biotech & Medtech Half-Year Review 2019. Despite a record $173 billion being spent on pharm and biotech assets in the first six months of the year, overall deal numbers have plummeted.
Pfizer set for oncology deals following off-patent drug divestment –Pfizer's recent $12 billion agreement to sell its off-patent drugs business Upjohn, which will merge with Mylan, is a reminder of how much value resides in the sector's trademark-protected assets; in this case, products like Viagra, Xanax and Lipitor. But it also reflects the trend towards specialisation in, and consolidation of, high-priority innovative therapeutic areas. For Pfizer, the money generated by the sell-off is likely to spent on acquisitions or licensing deals relating to assets in the oncology space.
Policy and legislative radar
Taiwanese patent linkage system comes into effect – Legislation passed in 2017 to create a patent linkage system in Taiwan came into effect on 20th August 2019. Following a volte face by the country's Food and Drug Administration in January, the system – which allows life sciences patent owners to assert their rights against those seeking to market generic versions of their drugs prior to marketing approval – will include biologics as well as small molecule drugs. The US-style system will be welcomed by biotech and pharma patentees.
Against the backdrop of escalating trade tensions and technology tussles, Asia's elite IP owners, and their North American and European counterparts, will gather in Tokyo between October 28-30 for IPBC Asia 2019. Want to be part of the discussion? Book your place here.