The big biopharma patent developments in March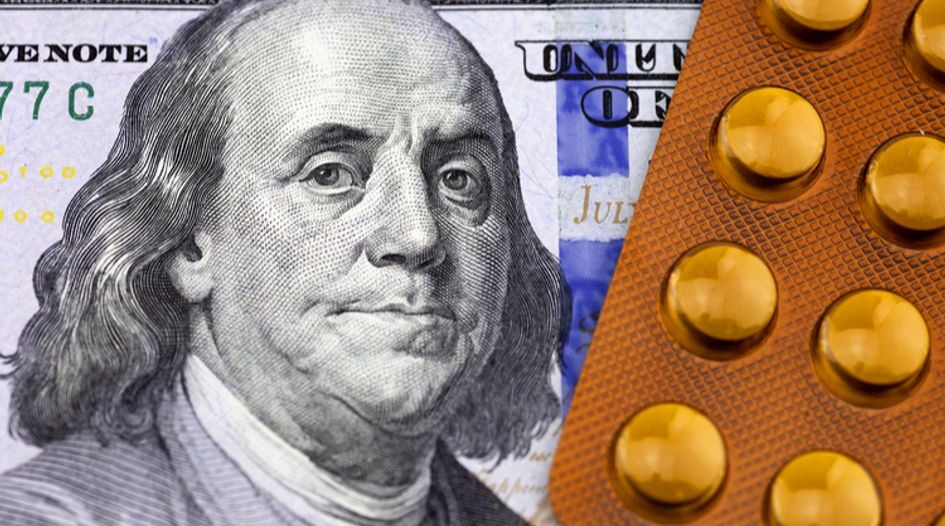 Major court decisions in Europe and the US, a boost for Bristol Meyers' proposed purchase of Celgene, another AbbeVie Humira suit, a CRISPR grant for UCal and a licensing drop-off were among the breaking life sciences news stories last month. We cover these and more below
Legal radar
CJEU rules out SPCs for new drug formulations, but creates uncertainty over therapeutic uses – The EU's highest court handed down its Abraxis decision, based on a more restrictive interpretation of what products qualify for supplementary protection certifications, and raising questions about the implications of its Neurim decision, IAM reported.
CJEU asked to decide on third-party marketing authorisation SPC question - For the first time, the Court of Justice of the European Union (CJEU) has been asked to rule on the long-standing question of whether SPCs can be acquired on the basis of a third-party marketing approval, IAM reported. The reference was made by the High Court of England and Wales in the case of Eli Lilly v Genentech.
Federal Circuit decision is a boost for natural product innovators – The US Court of Appeals for the Federal Circuit delivered its decision in Natural Alternatives Inc v Creative Compounds. Overturning the cancellation of a dietary supplement patent, the court's ruling puts those seeking to protect methods of treatment and compositions including natural products on firmer grounds, wrote Birch Stewart's MaryAnne Armstrong for IAM.
AbbVie's "patent thicketing" faces another legal challenge – A New York union welfare fund has launched a class action lawsuit against AbbVie over its patent strategy for Humira, which it alleges constitute an antitrust and consumer protection law violation. UFCW Local 1500 Welfare Fund says the Illinois-based company "created and employed an exclusionary 'patent thicket' – an unlawful scheme whereby it secured over 100 patents designed solely to insulate Humira from any biosimilar competition in the US for years to come". This prevented members of the union from accessing cheaper drugs from the beginning of 2007 (after the core patent protecting Humira's active ingredient expired), it claims. AbbVie's large patent portfolio relating to Humira, has become notorious in recent years, enabling the company to strike a string of favourable litigation settlements with would-be generic entrants. This is not the only legal action alleging that AbbVie's patent strategy is unlawful. The last-remaining biosimilar challenger to its US Humira patents, Boehringer Ingelheim, is making an "unclean hands" defence against AbbVie's infringement allegations – the first ever made on the assumption that IP evergreening constitutes "fraud, deceit, unconscionability, or bad faith".
University of California granted another CRISPR patent – The USPTO issued patent number 10,227,611 to the University of California. The gene-editing technology patent, co-owned by the University of Vienna and Emmanuelle Charpentier, claims uses of single-molecule RNA guides and CRISPR Cas9 protein in any cell. It is the third CRISPR-Cas9 US patent awarded to the university. But much more significant will be the grant of its patent application making fundamental claims to the use of CRISPR-Cas9 in any cell. This is expected to happen in the coming weeks. The application was at the heart of the university's famous patent interference dispute with the Broad Institute – whose later-filed but already granted patent for the use of CRISR-Cas9 in human, plant and animal cells it contends is obvious in the light of its own innovation.
Bristol-Celgene merger bolstered by Revlimid patent let-off – Investor worries about Bristol-Myers Squibb's landmark purchase of Celgene were assuaged somewhat when the latter avoided a challenge to a patent for its blockbuster drug Revlimid. Much of the case for the $74 billion deal hinges on the revenues produced by the flagship drug, which generated $9.7 billion in 2017 sales. But this income stream is threatened by efforts to invalidate patents that extend the company's monopoly beyond 2019, potentially as far as 2028. One of those attempts suffered a setback last month when the US Patent and Trademark Office's Patent Trial and Appeal Board chose not institute an inter partes review of a core Revlimid patent petitioned for by Alvogene, closing off a key route for invalidating the right. This may help to persuade Bristol-Myers shareholders to back the deal, which is being opposed by some investors, such as Starboard Value, concerned by the drug's impending patent-cliff.
SCOTUS asks for Solicitor General's view on Section 101 petition – The US's highest court is seriously considering granting writ of certiorari in Hikma Pharmaceuticals USA V. Vanda, at least if its 18th March request for a brief from the solicitor general is anything to go by. The petition for a hearing asks the court to decide: "Whether patents that claim a method of medically treating a patient automatically satisfy Section 101 of the Patent Act, even if they apply a natural law using only routine and conventional steps." Hikma, along with a number of amicus briefs submitted to the court, claims that the Federal Circuit's recent Vanda decision – which has been influential on the USPTO's recent redrafting of its Section 101 guidelines – is in tension with the Supreme Court's more restrictive Mayo and Parker v Flook rulings.
Market radar
Top life sciences deal-maker gives advice on public/private partnerships – Suresh Sachi, head of IP and deputy managing director at Singapore's Agency for Science, Technology and Research (A*STAR) spoke exclusively to IAM about how to overcome the patent barriers to public/private deal-making in the life sciences space.
Proposed US legislation aimed seeks to boost biologics competition – The Biologics Patent Transparency Act was introduced into the US Senate by a bipartisan group of legislators, IAM reported. Targeting "patent thicketing" strategies, it aims to accelerate the introduction of biosimilar competition by requiring the biologic patents to be listed in an enhanced Purple Book, but leaves many issues unaddressed.
Pharma patent licensing surge falters – A new report revealed that pharma patent licensing transactions suffered a sharp decline in the second half of 2018, having enjoyed a buoyant start to the year. High asset valuations and a loss of momentum seem to be behind the slump, IAM reported.
Life sciences patent filings surge at the EPO – One takeaway from the European Patent Office's 2018 Annual Report is that the number of patents applied for has increased significantly year-on-year, not least with regard to pharmaceutical innovations. Last year, there were 7,441 filings in the field, 13.9% higher than the 6,534 applications made in 2017. A 20.3% jump in applications from UK-based pharma companies was particularly notable. The biotech sector witnessed similar IP growth, with over 12% more patent filings being made in 2018 than in 2017. Medical technology filings rose by 5%.
US Democrats opposing IP provisions in new NAFTA – The trilateral trade agreement struck between the US, Mexico and Canada following renegotiation of the North American Free Trade Agreement (NAFTA) is facing resistance from Democrats in the US Congress. The new deal promises to extend IP protections, especially for biopharma inventions, in Canada and Mexico: it mandates 10 years' regulatory data exclusivity for biologics (no such exclusivity currently exists in Mexico); promises to enhance data protections for new formulations, indications and methods of administration; and obliges signatories to award patent term extensions in the case of "unreasonable delays" in the approval process. But some Democrats are arguing that these provisions (which will not change the IP protections currently available in the US) may serve as an impediment to reducing drug costs at some point in the future. More than 50 have now signed a 2018 letter opposing the inclusion of further pro-pharma provisions in any renegotiated NAFTA. The role of IP in the country's issues with high medical costs has been the subject of heated controversy in recent years. While the agreement has been signed by President Trump and is likely to be waved through by the Republican-held Senate, a Democrat-controlled House of Representatives may still throw a spanner in the works.
Canadian competition bureau publishes guidelines on pharma IP litigation settlements – Canada's Competition Bureau last month published an amended version of its IP Enforcement Guidelines. These provide a clearer view of the bureau's approach to potential competition law issues surrounding intellectual property, especially pharma patent litigation settlements under Canada's patent linkage system (shaped by the Patent Medicines (Notice of Compliance) Regulations). The guidelines specify that entry-split settlements, in which it is agreed that the generic product will enter the market on or prior to the date of patent expiry with no other consideration provided to the generic, will not pose an issue under the Competition Act. But agreements in which the generic receives a payment may be reviewed, either under section 90.1 of the Act – relating to anti-competitive agreements – or section 79, which prohibits abuse of a dominant position. Payment, the guidelines state, will be defined broadly, including the provision of services. And, the bureau will consider whether such payments constitute compensation for an imitator delaying market entry, taking account of the patent holder's expected remaining litigation costs (including that of subsequent appeal and cost awards), as well as the value of payments made by the generic and the size of potential damages. The bureau may review an agreement for criminal conspiracy only if it delays generic entry past the date of patent expiry, restricts competition for a product which is not related to the patent at issue in PMNOC proceedings, or if both parties are suspected of knowing that the patent is not valid or infringed.