The big life sciences patent developments in January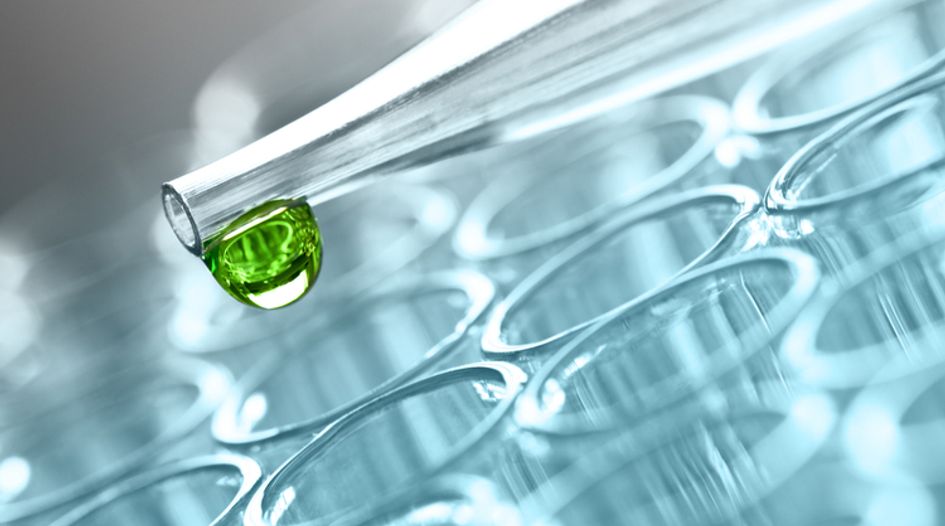 Your guide to all the big patent news from January affecting the life sciences industries in Asia, Europe and North America
Market radar
The success of Bristol-Myers' record-breaking deal may hinge on one upcoming trial – IAM explained why Bristol-Myers' purchase of Celgene could turn out to be a damp squib if Dr Reddy's wins a suit relating to follow-on patents that cover flagship cancer treatment Revlimid.
Celgene's acquisition by Bristol-Myers a big loss for SMEs – The record-breaking $74 billion purchase of Celgene by Bristol-Myers Squibb may have significant knock-on effects for biopharma deal-making, especially for small and medium-sized innovators. This is because the acquisition takes the industry's most frequent dealmaker out of the market. Celgene paid more than $3.5 billion upfront in licensing agreements between 2010 and 2016 – more than any other big pharma business – and entered into many options-based deals. The future of some of these deals is now uncertain, with Bristol-Myers likely to shift strategic emphasis.
Revised Chinese patent law includes five-year pharma patent extension – The draft of China's amended patent law was released by the National People's Congress. As predicted, the amendments do not include plans to introduce a patent linkage system combining patent litigation and market authorisation processes for pharmaceuticals products. However, they do provide the State Council with the ability to extend the duration of pharmaceuticals patents to make up for time used seeking drug approval, provided that market approval is applied for in China at the same time as elsewhere.
European Union moves closer to SPC manufacturing waiver – The proposals for a Supplementary Protection Certificate (SPC) manufacturing waiver continued to work their way through the EU legislative process last month, with the European Parliament's JURI committee voting to amend legislation in order to allow generic producers to hold up to two years' stock of SPC-protected drugs for immediate sale into the European market upon expiry of the certificate. Originally, the European Commission proposed a waiver to allow non-branded pharmaceuticals companies to manufacture drugs protected by SPCs for export to international markets – something currently prohibited under European law.
Thai junta bans applications for cannabis patents – Prayath Chan-ocha, chairman of Thailand's ruling junta, moved to ban applications for patent covering commercial uses of cannabis, at least until the country's new medical marijuana law has come into force. He made use of Section 44 of the 2014 interim charter which gives him free rein to pass laws. It has been reported that the IP office must now disregard all pending patents covering cannabis, unless filers change their applications within 90 days. The move follows controversial applications by international companies for several patents pertaining to marijuana which came in the wake of the Thailand National Legislative Assembly's decision to pass a law legalising medicinal cannabis use.
Roche set to face the largest patent cliff this year – Swiss pharma Roche is facing the greatest losses of any company in the industry from patent expiry this year. That is according to analysis by Evaluate which highlights that Roche faces generic competition for cancer treatments Avastin, Herceptin and Tarceva, all of whose US exclusivity is set to come to an end in 2019. These three drugs accounted for $3 billion, $2.5 billion and $300 million in US sales last year respectively. The immediate losses may not be so dramatic, however, the authors argue, "because Avastin and Herceptin are biologics, and the speed at which biosimilars will be adopted is very hard to gauge".
Paediatric extension introduced in Switzerland – Extensions for medicinal products relating to paediatric needs were introduced on the first day of the year in Switzerland. These are available either in the form of a six-month SPC extension or a six-month patent term extension where no SPC has been granted. This differs from the EU systems, which provides paediatric extensions only to pending or granted SPCs.
Legal radar
Korean Supreme Court rules out 'base-altering' patent avoidance strategies – Korea's highest court ruled that generic drugs cannot avoid infringing patent-term-extended drug patents by using a different salt form than the original product. Article 95 of the country's patent act provides: "The effects of a patent whose term has been extended only reach acts of working the patented invention concerning the product whose approval was the basis for the term extension (and where the approval was obtained for a specific use, for that specific use only)." Many generic companies have argued that this allows them to market a PTE-protected compound as long they use a different salt form. In its first ever ruling on the question, the Supreme Court found that this was not the case. Jay Kim, of IP Kim & Chang, told IAM that the decision has commercial as well as legal significance: "Many generics who previously intended to introduce salt-modified generic versions of drugs are expected of drugs are expected to either withdraw their products from the market or to delay the timing of their launch, so this was a clear benefit to innovative pharmaceutical companies in Korea."
SCOTUS ruling is a blow to small life sciences companies - The Supreme Court's decision in Helsinn Healthcare v Teva Pharmaceutical will disappoint the many US biopharma businesses that depend on pre-marketing drug development collaborations, IAM reported.
First PTAB cannabis patent decision is positive for rights holders – The USPTO's Patent Trial and Appeal Board (PTAB) issued its first written decision in an inter partes review concerning a cannabis patent. Although it held claims one and two of GW Pharma's patent for the use of phyto-cannabinoids to treat epilepsy unpatentable for obviousness, the board upheld the other 11 claims, leaving the patentee with broad rights. The petitioner, Insys Development Company, argued that all of the claims were obvious, citing scientific articles which it said taught that cannabidiol would be effective in treating epilepsy. While the PTAB agreed that the prior art made obvious claims one and two – which cover the treatment of partial seizures and daily doses of 400 to 800 mg respectively – it agreed with GW Pharma's contention that the petitioner had not shown where claims three-to-13 had been disclosed in the prior art and had not provided expert testimony showing the claims to be obvious.
Federal Circuit sets precedent on "ready for patenting" criteria – The CAFC affirmed a district court ruling of infringement against Medtronic, which used a surgical tool for correcting spinal columns that had been patented by Dr Mark Barry. Medtronic had appealed the decision, claiming that Dr Barry's patent was invalid under the on-sale bar which stipulates that an invention is ineligible for patent protection if it is both "ready for patenting" and "…described in a printed publication, or in public use, on sale, or otherwise available to the public" prior to the effective filing date. It pointed out that the Doctor had used the invention three times in surgery prior to the patent filing date of 30th December 2004; while the invention had also been ready for patenting when used commercially by Dr Barry. The appellate court decided that an invention is not ready to patent until it is known to work for its intended purposes. In this case, Dr Barry could not have known that without using the invention in a broader range of circumstances.
Indian Supreme Court weighs in on genetically-modified cotton dispute – IAM reported that Monsanto emerged victorious at India's Supreme Court in a biotech case that has been keenly watched by life sciences companies around the world.