Japan's leading corporate IP departments revealed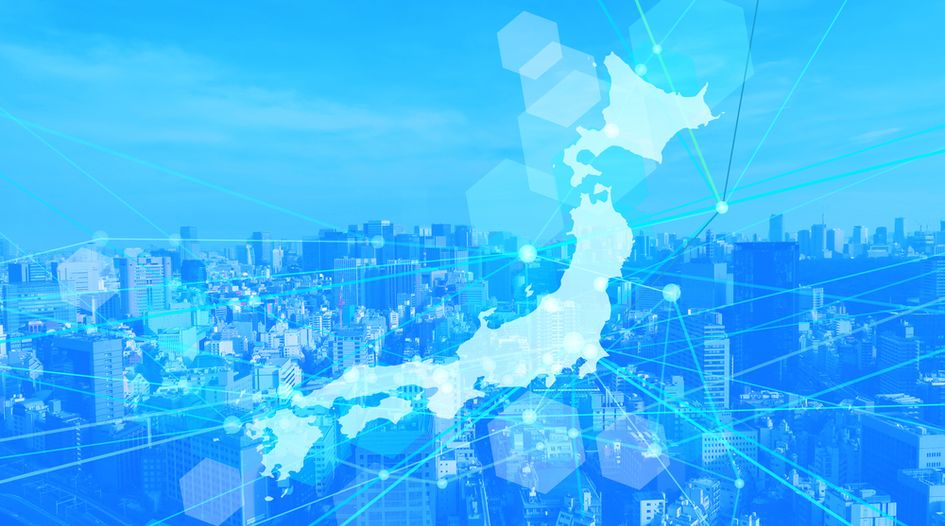 There are more Japanese members of the Asia IP Elite than from any other country, with this year's total standing at 21
The Asia IP Elite recognises the very best of the region in terms of IP strategy. Its membership comprises companies and research entities that have a dedicated IP function and have been active players over the past year, whether through deals, disputes, transactions, strategic initiatives or by sharing best practices in IP management with the wider community. After focusing on India, Southeast Asia and Australasia on Monday, then Taiwan and South Korea on Tuesday, followed by China on Thursday, today we complete the list by naming its Japanese members. 
Japanese companies continue to make up the largest national contingent among the Asia IP Elite, with the addition of telecoms provider NTT docomo bringing the total number to 21. These companies sit atop some of the world's biggest patent portfolios – and that means budget pressures being felt due to the global economic slowdown are more acute here than almost anywhere else.
This fact of life has driven several interesting trends in Japanese in-house IP strategy during 2020. Companies like Honda continue to closely monitor their portfolio management – the automaker is using AI to trim its holdings and trying to sell the solution to other companies as well. For others, licensing is becoming a greater priority. Toyota introduced a new IP licensing platform at the start of the year in an effort to make more out of inventions that could have applications outside of its core business area. Others, like docomo parent NTT are turning to the courts for the first time.
There is also, of course, an active policy discussion around SEP and FRAND issues in Japan, which is no surprise given how many of the Elite companies there are on both the implementer and the innovator side of wireless tech. Several different proposals from Japanese authorities over the last year show that licensing in the IoT and auto spaces remains a hot topic, and we may yet see a policy response.
One thing Japanese firms agreed broadly on this year was the possibility of using innovation and IP to address the covid-19 crisis. Canon helped to spearhead the Open Covid-19 Declaration, which was eventually joined by companies including Denso, Honda, Maxell, Mitsubishi Electric, Nissan, NTT, Rohm, Toyota, Panasonic and Sony.
The Elite
Japan
Canon • Casio • Denso • Fujifilm • Fujitsu • Hitachi • Honda • Kao • Kyocera • Maxell • Mitsubishi Electric • NEC • Nissan • NTT docomo* • Panasonic • Rohm • Seiko Epson • Sony • Takeda • Toshiba • Toyota
*2020 new entrant
In-house highlights from 2020
January - Toyota IP Solutions will help company realise more from its annual $9bn R&D spend, says senior counsel
At least in terms of portfolio developed in North America, IP counsel Fred Mau says that Toyota's past licensing efforts have been on an ad-hoc basis: "We've sat back and seen if people come to us." Toyota IP Solutions signifies an effort to be much more proactive about out-licensing. Toyota's recent open licensing efforts suggest that it recognises there are several different models of IP value creation, and Mau confirms that there are not many firm restraints on what type of deal the company can make, emphasising: "It's really on a case-by-case basis how we maximise the value back to Toyota."
June – Panasonic's expertise in patent monetisation has never been more important
The Japanese heavyweight has a long track record of monetising its assets and is an experienced deal maker. But a lot has changed at the company since Kazuhiro Tsuga, the former president of Panasonic's AVC Networks Company, took the helm in 2012. While value creation is a key part of Panasonic's IP strategy, its portfolio has also evolved to reflect the business's long-term objectives.
June – Takeda offloads yet more non-core patents with other deals likely to follow
This drive towards specialisation – and jettisoning of non-core assets – is a characteristic trend of pharma dealmaking as a whole. Several companies have offloaded consumer and over-the-counter businesses, and according to EY, in 2019 almost every major acquisition in the industry increased the buyer's therapeutic focus. Takeda's preference to sell off rights in geographical chunks is slightly more distinctive, however.
July – Asia's elite navigate the new normal
"We are being asked to do more with less," Maxell senior manager for IP licensing and legal Tatsuya Yamamoto muses. Maxell is a major player in vehicle batteries and the automotive sector is under significant pressure. Fewer inventions coming through the pipeline, with many inventors away from their labs, may provide a starting point, but the company will also be taking a hard look at its jurisdictional choices. "We regularly file patents in Japan, the United States and China," Yamamoto says, "but for the United States and China we will postpone the filing as long as possible."
August – Honda identifies 7,000 patents for potential abandonment in trail of AI tool
IP department general manager Hirokazu Bessho said that using the technology could reduce the amount of time his team spends reviewing patents for potential abandonment by up to 70%. […] The challenge for Honda is controlling costs while also growing the portfolio in strategic areas such as Chinese patents, which currently make up around 9% of its portfolio.
September – Canon IP boss speaks on adapting to the 'new normal'
Canon's portfolio, Nagasawa suggests, will increasingly include "common technologies" as opposed to "product technologies" - rights directed to a specific Canon offering. The reason, he explains, is that "currently we know our competitors – Sony, Nikon, Xerox, HP – but in other areas I don't know which company is a competitor."
October – Patent moves accompany Denso/Toyota push into chip tech
Denso says its patent strategy is based on commanding a price premium for its own products while facilitating collaborations with other companies. It is also taking up a key role in licensing – an area where auto chips are currently a major flashpoint. A significant portfolio of semiconductor rights should present plenty of opportunity for value creation in all of these areas.
October – NTT Docomo talks up 5G patent monetisation ahead of major merger
IP head Shinsuke Ogawa said that NTT Docomo does not currently report 5G patent income in its earnings but indicated that it plans to do so once it starts generating more revenue from patents. "Turning intellectual property into revenue streams is a long-running challenge that Docomo shares with the rest of the NTT group."
November – Budget pressures accelerate Japan Inc's IP strategy re-think
Hitachi has integrated IP and business strategy by launching efforts to facilitate the creation of ecosystems, and encouraging collaboration with customers and partners. Under this fairly new outlook, it is managing not just patents and trademarks but also the protection and use of data as part of its broader IP strategy.