It's time for a new approach to codec licensing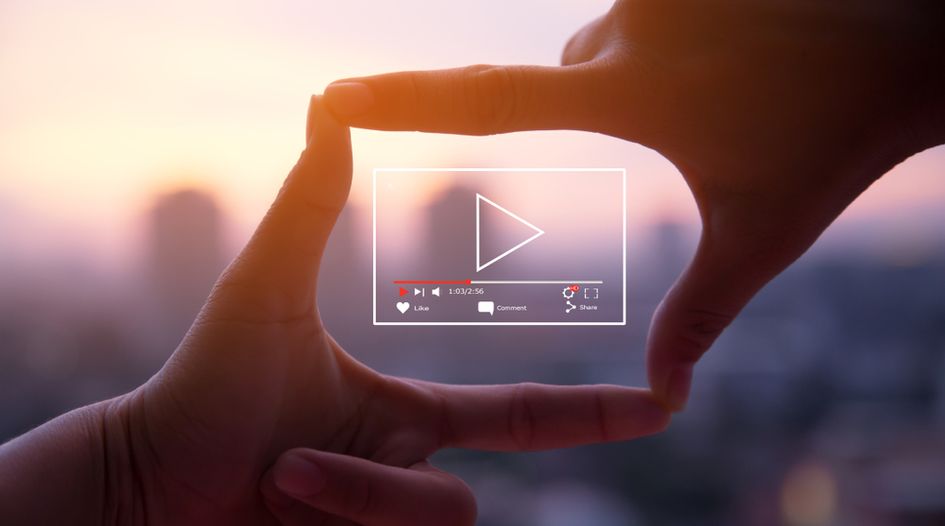 Next-generation codecs are not only technologically superior but also better for the environment. The IP industry needs to solve the problems that are holding back their adoption, argues Micky Minhas of Marconi in this week's Saturday Opinion
Video streaming for entertainment and communication is now an integral part of our daily lives. The pandemic introduced millions of new people to Zoom, Teams, YouTube and Netflix who are continuing to rely on them as the world cycles in and out of lockdowns. Video's importance in our lives will only increase as more video-focused products and services get off the drawing board for us to consume, from 360-degree video gaming to virtual health consultations to remote control of vehicles and drones, and more. There are already over 10 billion active devices for streaming video worldwide and video accounts for more than 82% of all consumer internet traffic.
The rails on the track for all this video are the codecs that enable raw footage to be compressed into data that we can share and view. But while the applications for video are the bleeding edge of technology, most of it runs on rails that are straight out of the early 2000s. Eighty percent of all internet-delivered video is encoded using Advanced Video Coding (AVC or H.264), a standard released 18 years ago, when MySpace was the most advanced social media platform. Its slightly younger sibling High Efficiency Video Coding (HEVC / H.265) has been around for eight years as a standard, but it isn't being implemented as widely for encoding video, even though it is twice as efficient as AVC. The progress keeps coming; ten months ago, a new standard was finalized. Using the new Versatile Video Coding (VVC / H.266) codec delivers the same level of picture quality with up to 50% improvement in video coding efficiency compared to HEVC. As we see video resolution increased from HD to 4K and 8K, without continual improvement in video compression, then the amount of data needed to transmit video would expand exponentially.
Aging codecs may seem like an arcane concern, something that only cinephiles and hardcore gamers need to worry about. But such a view couldn't be more wrong. Our gadgets, the internet and the systems supporting them are predicted by 2025 to make up 8% of all greenhouse gas emissions, as much as all the world's cars. Enabling more video streaming to use hyper-efficient VVC could save billions of tonnes of carbon each year. Better compression will mean lower demands on cloud computing data centers, which mostly rely on fossil fuel power to ensure reliability. It could also reduce the need for semiconductors, which have overtaken auto as one of the world's worst polluting industries; Taiwan Semiconductor Manufacturing Co, the world's go-to chipmaker, produced a third more carbon than General Motors in 2019.
This seems such an obvious win, so why isn't it happening? The ubiquity of AVC is partly because billions of older devices for streaming video can only support AVC decoding, but that doesn't explain it all. The truth is that intellectual property and licensing failures are holding back the adoption of newer, better codecs.
Current patent pools are disaggregated and generally license one standard at a time, meaning that any device or service needing to work across multiple standards will need several licences.
They also tend to focus all licensing efforts on the consumer product manufacturers, so that the cost is not borne fairly across the ecosystem. Cloud and streaming services are big beneficiaries of codec technologies. Newer, better codecs dramatically reduce their storage requirements and provide ultra-high resolution videos without buffering or latency issues, enhancing the services that they charge users to watch or sell advertisements around. At present, these companies are not contributing to the cost of the codec technologies they rely on.
Many or most existing IP licensing organisations and pools also have an impartiality problem. A heritage of being owned by or closer to licensees or licensors, or simply having one side more in control of revenues and rules of engagement, makes it impossible to agree on the impartial, balanced terms that the industry needs to move forward.
This situation puts adoption of the new VVC standard at risk even before it enters the marketplace. The evidence from the HEVC experience is clear – continued fragmentation in licensing will likely be a significant barrier to wide acceptance of the VVC standard. Now is the time for a new approach in video licensing, leap-frogging the constraints of current models and reflecting how the video ecosystem has evolved.
So, what would the perfect licensing solution look like? Well, it needs to reflect how codecs are used now, rather than how they were used twenty years ago. It should have the potential to encompass multiple standards and avoid stacking multiple royalties. It should license at multiple points in the video encoding, decoding and transcoding ecosystem that are realising value from video coding standards, including streaming and cloud-based services, and not just end user devices. It should also be independently managed, open to companies from across the video ecosystem, and balance the needs of licensees and licensors.
The time is right for change. There is potential for a more comprehensive and fair approach in the video codec space, fit for how the video ecosystem has evolved.
Micky Minhas is Senior Vice President at Marconi and Professor of Intellectual Property at UNH Franklin Pierce School of Law. His previous roles include Vice President, Associate General Counsel, Patents at Microsoft and VP Patent Strategy at Qualcomm.
Benchmarking the IP5 Patent Offices
We want to know your views on the world's top patent offices in our annual benchmarking survey. It shouldn't take more than 10 minutes to complete, so click here to take part. The survey's findings will be revealed in the next IAM Special Report, to be published in Q4 2021.